Legal Cheek Careers speaks to Claire McDaid, corporate and financial services partner at Willkie Farr & Gallagher, about life at the fastest growing US law firm in London, ahead of her appearance at next week's virtual student event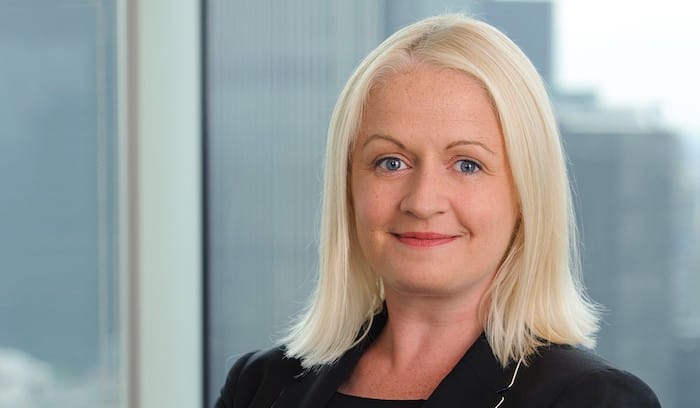 "The London offices of US law firms are fantastic places to train. You get a lot of autonomy to advance your career in the direction you wish," explains Willkie Farr & Gallagher corporate and financial services partner Claire McDaid. Recent years have seen many US law firms secure notable success this side of the pond. With big-ticket deals and consistently rising revenues, American firms are going head-to-head with their UK rivals — Willkie is one such example.
McDaid points to the level of trust and responsibility that US firms give their lawyers as one of the key reasons she's spent her entire career with them. "If you step up and take control, you will be trusted with work above your PQE level," she explains. They are also receptive to "new ideas and new ways of thinking".
Corporate work at US firms
The work at US firms like Willkie is very internationally focused, according to McDaid. "You're constantly dealing with cross-border transactions and issues" for a range of big-roster clients who value US firms' "market data, deal strategies and experience," she says. "Over time, US firms have also been very astute in hiring the best talent in London in the transactional sphere."
Reflecting on her close to two-decade-long experience in corporate and financial services, McDaid tells us that no two days are the same. In addition to planned tasks, she often finds herself troubleshooting when things don't quite work as planned. "The role of a corporate lawyer is to make deals happen," McDaid says. "This often means having good leadership and project management skills so that you can efficiently liaise with different practice groups and local counsel."
Training at a US firm
McDaid tells us that firms like Willkie tend to be more agile than their UK rivals. Famously known for small and close-knit teams, US outfits are able to mould lawyers who can quickly change strategies when required. With a recently increased training cohort of six (a further indication of the firm's growth in the City), Willkie is no different. "Our teams are more nimble and we typically have fewer levels of management and fewer decision-makers," says McDaid. Being client-facing in such a rapidly changing world means firms are expected to move quickly. "With larger teams and firms, it's like turning a ship around — it takes time," McDaid explains, "but our small teams can quickly pivot their approach to new opportunities."
McDaid says that it is a "misconception" that US firms adopt a more 'hands-off' approach when it comes to training their future lawyers. Taking Willkie's approach as an example, she explains that the firm has a very comprehensive program of formal training across key practice areas and sees trainees work alongside partners and associates in small teams on real matters from day one.
"Our open door policy allows partners and associates to be present with you at each step," McDaid says. "You'll be able to learn how issues are resolved in real-time." She also adds that deal teams at US firms are smaller which means partners are always in the loop about what trainees are doing. This allows space for personalised feedback and individualised training.
Commercially aware
Knowing what's happening around the world is crucial to the job of a commercial lawyer, McDaid tells us. "Macroeconomic changes affect clients in various ways. Knowing the news stories will help you be sensitive to client interests and understand why clients do what they do."
Lots of things are happening right now affecting her practice area. With the war in Ukraine and the wider impact on energy supplies across Europe, McDaid says we can expect significant investment into the renewable energy space. There is also the rising cost of living in the UK, which is putting pressure on businesses to remain profitable while also ensuring customers can continue to afford their products and services. Good commercial lawyers need to be aware how these wider developments are impacting their clients.
McDaid also highlights the effects of the weakened pound on merger and acquisition activity. "Speculative buyers from the US are looking at UK companies that are denominated in sterling as they represent great value right now," she says. Whilst nothing can be predicted at the minute, McDaid stresses, if the pound continues falling, we can potentially expect a lot of M&A activity.
Careers advice
Ahead of Willkie's training contract applications, McDaid advises trainees to put their hand up for every new opportunity. "Senior lawyers are able to add value only because of the experience they've had in their previous years," she tells us. Taking charge of your career early and keeping an open mind is also very important.
Claire McDaid will be speaking at 'Life at the fastest-growing US law firm in London — with Willkie Farr & Gallagher', a virtual student event taking place on Wednesday 12 October. Apply now.
About Legal Cheek Careers posts.