A pair of Simmons & Simmons lawyers give an insight into the opportunities and challenges presented by legal technology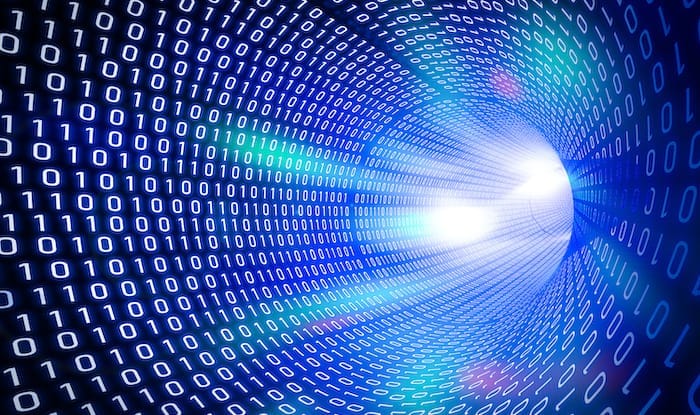 At Legal Cheek's latest virtual student event, 'Future of law — Has 2020 accelerated the change?', a pair of Simmons & Simmons lawyers discussed the impact technology is having on the profession, their respective routes into law and offered their top tips for those seeking to enter it. Here are the highlights.
---
The speakers
● Peter Lee, partner and founder of legal tech start-up Simmons Wavelength
● Sophie Sheldon, supervising associate in Simmons & Simmons' Information, Communications & Technology (ICT) group
---
Challenges
Sophie Sheldon, associate in Simmons & Simmons' ICT group, explained how data presents one of the biggest opportunities for lawyers working in her tech-focused specialism. The work in data will see lawyers helping "large organisations process their data and use it to help achieve their commercial goals", Sheldon said. But, "it's a challenge for regulators to keep up with the rapidly changing technologies and how they operate" and to "balance the technological advances with individuals' rights", she added. Sheldon cited the recent case of Schrems II which has demonstrated the challenges faced by regulators in keeping up with new technological developments and business activities while continuing to protect rights of individuals.
Echoing Sheldon's comments, Peter Lee, partner at Simmons & Simmons and founder of legal tech start-up Simmons Wavelength, said the greatest challenge facing lawyers is that the law is not keeping up with technology. Citing unmanned drone technology as an example of where it has outpaced regulation, Lee explained how lawmakers had failed to address the many gaps in current aviation law. That said, the entrepreneur stressed "the best lawmakers will not let the law stand in between innovation, so long as it does not infringe fundamental human rights".
Legal engineering
Lee defined legal engineering as a combination of three things: "making legal teams and processes more efficient; communicating complex legal concepts in a simple way; and applying data science, artificial intelligence and machine learning to accelerate legal tasks". The purpose of Wavelength is to facilitate easier access to law, Lee told the virtual audience of over 400 students. So, when Simmons & Simmons looked to acquire Wavelength in 2019, Lee saw this as an opportunity to broaden the impact of the platform.
According to the panellists, Wavelength has improved Simmons & Simmons' legal service to its clients. The addition of the tech outfit has fostered a more "innovative approach and has allowed the opportunity to solve a legal issue from multiple perspectives", according to Sheldon. Lee added that "Wavelength has allowed the firm to offer ancillary services to clients such as easier access to documents when working remotely and using tools and techniques to improve the way legal work is done. This has, in turn, improved how lawyers present complex legal information to clients."
Lee went on to flag a recent matter involving the firm's tax team who used Wavelength to sift through millions of documents to identify the relevant provisions affecting the client. "At the time, other firms did not have the data science and technology to do the work as efficiently," he explained.
Training
The coronavirus pandemic and move to more agile ways of working have altered how training is being delivered, the panel agreed. Remote working has made "learning via osmosis much more difficult and both associates and trainees have had to take on a more proactive role in their learning," said Sheldon. She went on to encourage new joiners to take initiative and ask to be involved in work they are interested in.
Career journeys and advice
Having studied marine biology at university, Lee's hunger for adventure led him to working in the military. As we heard previously, his service in the British Army is where he discovered his enthusiasm for law and how it binds society together. This motivated him to retrain as a lawyer before launching Wavelength in 2016. He advised students to get involved in pursuits that "capture your imagination and you have a deep interest in, as these are the things you will genuinely enjoy".
After completing a degree in politics, Sheldon was drawn to Simmons & Simmons for its international scope and was interested by the firm's approach to innovation and technology. She explained how she is fascinated by how the nature of the work has changed since she qualified as an ICT lawyer five years ago and remarked that the picture will perhaps completely change in another five years' time.
About Legal Cheek Careers posts.