Graduate recruiters and L&D teams at Baker McKenzie, DWF, HSF and Reed Smith join an expert in legal education at BARBRI to discuss the opportunities available to aspiring solicitors under the new regime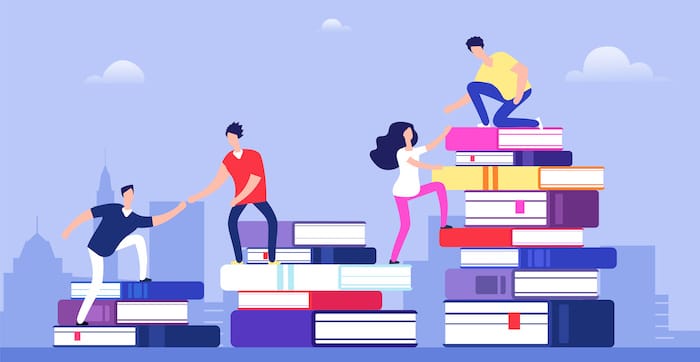 At Legal Cheek's latest virtual event, 'Everything you need to know about the SQE', members from graduate recruitment and learning & development teams at top City firms, Baker McKenzie, DWF, Herbert Smith Freehills and Reed Smith, joined a legal education expert from BARBRI to discuss the opportunities the Solicitors Qualifying Exam (SQE) presents for aspiring lawyers.
The speakers
• Sarah Peachman, recruitment manager at Baker McKenzie
• Clare Collins, head of learning and development at DWF
• Victoria Pearson, learning and development manager at Herbert Smith Freehills
• Katrina Watson, learning and development senior manager at Reed Smith
• Victoria Cromwell, senior director of business development at BARBRI and former magic circle solicitor
On 1 September 2021 the SQE regime came into force, becoming the new standardised assessment to qualify as a solicitor in England and Wales. According to Katrina Watson, learning and development senior manager at Reed Smith, the SQE "really gives opportunities and improvements to flexibility, freedom and innovation" she told the virtual audience of almost 250 students. There has been a "huge move, in part because of Covid, but also because of the delivery of the content and exams, to online learning", Watson explained. This gives students the opportunity to have "a higher accountability for your own learning journey", added Victoria Cromwell, BARBRI's senior director of business development. In order to succeed when studying for the SQE, students will need to be "more resilient and self-disciplined when undertaking any prep courses", said Watson.
Further, with the SQE, the Solicitors Regulation Authority (SRA) has removed the requirement for non-law graduates to undertake a year-long conversion course, such as the Graduate Diploma in Law (GDL). Sarah Peachman, recruitment manager at Baker McKenzie, explained that the GDL essentially duplicates what is covered by SQE1 so the removal of this requirement creates the opportunity for future trainees to "qualify sooner and get on the ladder quicker". At many panellists' firms, the GDL continues to be valued, however. Victoria Pearson, learning and development manager at Hebert Smith Freehills, emphasised that HSF regards the GDL as an important stage in preparing their non-law graduates for practice and that this will not affect non-law grads' access into the legal profession as this will continue to be firm-sponsored.
The SQE regime also widens the scope for aspiring solicitors obtaining qualifying work experience (QWE). Cromwell explained that "the whole idea of the SQE is to be much more flexible than requiring a particular path". There are four requirements to qualify under the SQE — to have a degree (or equivalent qualification), to pass both SQE assessments, to have two years' QWE and to pass the SRA's character and suitability requirements. As the order to complete these four elements is not defined by the SRA, undergraduate students would be able to obtain QWE during their degree. Pearson observed that "universities are mindful of this and are creating more opportunities to work in legal clinics and law centres". But "candidates must make sure to keep a full record and have this signed off by an England & Wales qualified lawyer", she said.
For students looking for a more prescriptive route to QWE, the SQE has created an opportunity for firms and businesses to innovate. For example, in October 2020, DWF announced its decision to replace its training contract with a graduate apprenticeship programme. This new model presents the opportunity "for businesses to draw down on the apprenticeship levy and for students to receive a real living wage while studying — this will open up applications for those who would be otherwise put off", explained Clare Collins, head of learning and development at DWF.
We are live at today's virtual event 'Everything you need to know about the SQE — with @bakermckenzie, @DWF_Graduate, @HSFgraduatesUK, @reedsmithllp and @BarbriSqe'
On the agenda for the panel discussion: pic.twitter.com/ANZSDVx4Sh

— Legal Cheek (@legalcheek) March 31, 2022
Baker McKenzie's trainees, meanwhile, will undertake their BARBRI SQE Prep course from September 2023 and need to pass both exams before beginning their training contracts in September 2024. But in addition, as part of Baker McKenzie's SQE partnership with BARBRI "we will have a Social Mobility Fund whereby for every four candidates funded by Baker McKenzie, BARBRI will provide one fully funded place on a SQE1 Prep course to an unsponsored individual from a low socioeconomic background. This aligned well with our wider inclusion and diversity strategy and increasing access to the profession is something that we are very passionate about", said Peachman.
Reed Smith and Herbert Smith Freehills have taken similar approaches starting with their August 2023 trainee intakes. Reed Smith is partnering with BARBRI and the College of Legal Practice for the provision of training. From September 2022, Herbert Smith Freehills trainees will attend the City Consortium Solicitor Training Programme which has been developed with members of the City Consortium and BPP Law School.
With the variety of routes towards qualification as a solicitor available, Watson advised that students should "consider what your end game is and understand what the law firm you want to end up at is looking for; both for sponsorship routes or at NQ level". When it is time to compete for a position as a newly qualified (NQ) solicitor, "you will need to compete with everyone — ranging from those who've followed sponsored routes to those who've completed QWE placements with several employers, which in due course is unlikely to be a level playing field", Watson said. To that end, Pearson added, "make sure to think ahead. Don't just look at each requirement for qualification as a tick box exercise; really think about what you're going to get from your qualifying work experience". Collins advised aspiring lawyers to "start with the end in mind, think about the business you want to be in and the culture you want to be part of then get advice from them".
About Legal Cheek Careers posts.