BARBRI's senior director of learning, Jody Tranter, sees the new route to solicitor qualification as a 'great opportunity' and one she helps students take advantage of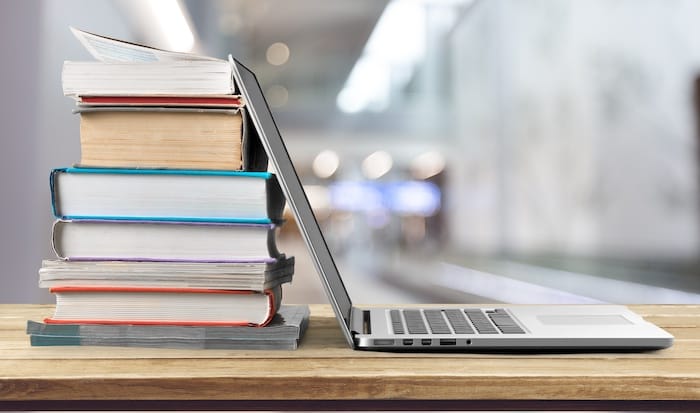 "I've been teaching and designing programmes my whole career," says Jody Tranter. With two decades of experience lecturing and carefully fine-tuning graduate courses, she has now turned her attention to the Solicitors Qualifying Exam (SQE) in her role as senior director of learning at BARBRI.
Since 1 September 2021, the SQE has started to be phased in as the new standardised assessment to qualify as a solicitor in England and Wales. The big change is that wannabe solicitors are no longer forced to do a two-year training contract with a law firm in order to meet the Solicitors Regulation Authority's (SRA) requirements to qualify as a solicitor. Instead, students with a degree (or equivalent qualification) must pass a new two-part assessment (SQE 1 and 2) and complete two years of qualifying work experience that now includes a variety of options, such as paralegal work for example, as well as the two-year training contract.
"The SQE not only opens doors to students stuck on the path to qualification, but also takes the uncertainty out of the LPC [Legal Practice Course] and training contract route," explains Tranter. "It can also make dual-qualification a simpler process which makes the SQE an exciting opportunity for those who are already qualified in another jurisdiction and want to qualify in England and Wales."

BARBRI is now working on this newly created path to qualification. "We are very focused on getting people to qualify and see our students succeed." BARBRI has married together its experience preparing students for the likes of the New York and California bar exams and its long standing success in delivering skills courses to a wide range of law firms, to design its SQE courses.
"They are challenging exams", admits Tranter "but BARBRI is at the forefront of these new changes and is utilising its 50 years of experience preparing students for these sorts of assessments to produce the best content for them." SQE 1 is primarily knowledge-based and is assessed by two sizeable (360 questions in total) multiple-choice exams, whilst SQE 2 focuses more on legal practice, developing skills such as drafting and advocacy which are tested through oral and written assessments.
BARBRI offers a unique level of flexibility with 10-week, 20-week and 40-week courses all on offer for its SQE1 prep course via a blended online delivery format. This means that you can study wherever you are at a pace that suits you, allowing many to earn whilst they learn. "As well as having market-leading prices, we also offer a variety of scholarships," highlights Tranter. She is especially proud of BARBRI's Breaking Barriers scholarships that provide funding to lawyers with a refugee background living in the UK and sponsorship of the Law Society's Diversity Access scheme. Legal Cheek Careers takes a deeper dive into how to cover the costs of the SQE here.
With a combination of a personalised study programme, learningcoaches, careers workshops, BARBRI's bespoke learning management system, and the 'Prep for Practice' programme that is currently in the works, students are well supported and prepared for legal practice. This goes some way to explaining why top City law firms such as Bryan Cave Leighton Paisner and Reed Smith have partnered with BARBRI for the SQE.
Tranter's top tips for thriving on the SQE then may come as no surprise: "follow our plan — it is designed to maximise your learning — and practise, practise, practise." Although the novelty of the SQE may seem a little daunting at the moment, Tranter is certain that the SQE is nothing other than a "great opportunity" that BARBRI helps its students take advantage of.
Jody Tranter will be speaking at 'What corporate lawyers do — with Goodwin Procter, Squire Patton Boggs, DWF and BARBRI', a virtual student event taking place tomorrow (Tuesday 26 October). You can apply for one of the final few (and free) places to attend the event.
About Legal Cheek Careers posts.