Victoria Cromwell, senior director of business development at BARBRI, explains some of the advantages of training under the new regime, ahead of her appearance at Thursday's virtual student event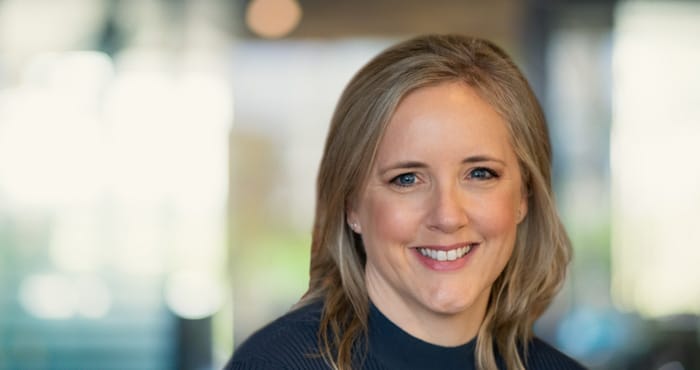 For Victoria Cromwell, former magic circle lawyer and senior director of business development at BARBRI, the Solicitors Qualifying Exam (SQE) should "significantly enhance" access to the legal profession.
On 1 September 2021 the SQE regime came into force, becoming the new standardised assessment to qualify as a solicitor in England and Wales. Under the SQE regime, there are two examinations — SQE1 and SQE2. SQE1 assesses a candidate's functioning legal knowledge (FLK) across 16 subjects through 360 multiple choice questions and SQE2 tests their practical legal skills through 16 oral and written tasks. Cromwell tells me that this regime brings many benefits, as it provides "more flexible and affordable routes into the profession".
Under the previous route to qualification, aspiring solicitors needed to first pass the Legal Practice Course (LPC) before undertaking their two-year training contract with a law firm. Under the SQE regime however, there are much more flexible routes into the profession. "As well as the traditional two years spent training in a law firm, candidates can put together a portfolio of qualifying work experience — QWE — in up to four organisations over 24 months," Cromwell explains. How an aspiring solicitor gains their QWE is much broader and can include paralegal experience at a law firm and experience obtained at a legal advice centre, in addition to experience gained in an in-house legal team or during a training contract.
Additionally, the SQE provides flexibility for students in terms of cost. The cost to take the two SQE exams comes to just under £4,000 (with SQE1 costing £1,558 and SQE2 costing £2,422). To best prepare for the exams, a range of legal education providers, including BARBRI, offer SQE courses and "BARBRI has purposefully designed our courses to provide training at a cost less than the LPC" Cromwell observes. Indeed, to take BARBRI's SQE1 and SQE2 exam prep courses, will cost just under £6,000 — allowing aspiring solicitors to both prepare and sit the two exams for under £10,000. On the other hand, to undertake the LPC, this could typically set a student back £17,500 in London.
In addition, the SQE removes the requirement for a year-long conversion course (GDL) meaning non-law graduates have a much quicker and cheaper route into the profession. "We supported many candidates from a non-law background through the November SQE1 exam and saw no difference in pass rates to those that had a law degree," Cromwell tells me. "The SRA's SQE1 Assessment Specification covers the material that we would expect to see on a GDL, so requiring candidates to cover this again when it is not required, is repetitive and expensive".
The SQE has an additional benefit from the consumer perspective. Under the previous LPC regime, legal education providers set the content that was taught and examined which led to a wide disparity in standards and pass rates. But because the SQE is a centralised assessment, it "represents a benchmark level of legal knowledge and understanding for access to the profession" Cromwell explains. This means that there is a higher level of scrutiny that the Solicitors Regulation Authority (SRA) can provide that wasn't previously there.
Despite the SQE presenting "a complete departure from the sort of legal assessment students are used to taking in England & Wales". Cromwell tells me that BARBRI is well-placed in their SQE prep courses — "we have very clear pedagogy and learning science underpinning our courses which is required to prepare students properly for these type of exams" she explains. BARBRI, previously best known for the US bar exam prep courses, has a "deep understanding of this type of assessment and our knowledge and experience from US bar exam prep courses, the Qualified Lawyers Transfer Scheme and our experience to date taking 300+ students through SQE1 means we're the right choice to prepare students for the exam", she says. BARBRI's 77% pass rate, compared to the 53% national pass rate, illustrates this.
When asked about what BARBRI did that worked so well, Cromwell explains that their SQE prep courses are "purposefully designed to be hybrid, providing students with access to material in a way that is much better suited to the SQE style of examination than a classroom-based approach to learning". The substantive learning is delivered online with pre-recorded lectures available to watch on-demand and their online learning management system, powered by AI known as ISAAC (the Intuitive Study Assistant and Coach), tracks students' progress and "flexes the material around an individual student's attainment and availability to study", she adds. Students can also benefit from live 'Prep for Success' workshops on topics ranging from exam techniques to mindfulness and wellbeing, as well as from the support of a 1:1 learning coach for the duration of their studies.
Cromwell summarises:
"The SQE creates flexibility and opens up opportunities for many more aspiring solicitors to start the journey to qualification where they otherwise couldn't, which makes the legal profession more accessible for all."
Victoria Cromwell will be speaking at 'Everything you need to know about the SQE — with Baker McKenzie, DWF, Herbert Smith Freehills, Reed Smith and BARBRI', a virtual student event taking place on Thursday 31 March. You can apply to attend the event, which is free, now..
About Legal Cheek Careers posts.