Anup Mehta switched from Allen & Overy to its legal consulting arm, Peerpoint, and is now launching a parcel delivery venture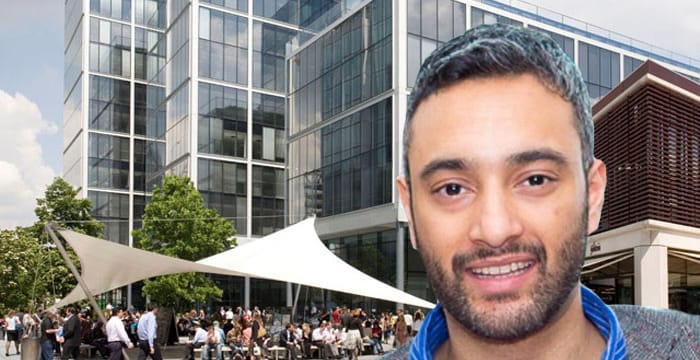 "I've been impressed by how slick Peerpoint is," says entrepreneur and former Allen & Overy associate, Anup Mehta.
He explains: "They are extremely supportive and my experience has been really good — they foster a strong sense of community both with other lawyers as well as within the Peerpoint team. I was offered opportunities really quickly and ended up taking a six-month contract at BNP Paribas, which was extended."
Anup, who has been a qualified solicitor for six years, joined Peerpoint last October after returning to private practice from secondment. He continues: "I had a really good time on secondment, took up white collar boxing, did some stage acting and was in a theatre production of 'Astronauts', a play about the housing crisis. I also really liked working at A&O though, so I asked around and Peerpoint emerged as a good option for me. It married staying in the A&O network with the option of working in-house, with a better work-life balance."
It was while at his first Peerpoint assignment that he developed the idea for his current venture, a start-up based on parcel delivery logistics. "I've always had problems with parcel deliveries and many people will have had a similar experience", Anup says. "I thought of a solution, did research in the evenings and weekends, and discovered there was viability in the idea. I've had validation from major retailers, members of the public, delivery companies and venture capital funds so the next stage is to develop it into a product. I believe we can solve customers' parcel problems so they don't experience the same issues time and time again."
For Anup, it is the realisation of a long-standing ambition to set up his own business. "Law is more secure but I like the idea of being on the other side of the table," he says. Peerpoint has been a valuable ally in the process. Anup continues:
"You become self-employed, you, not a firm are the trading entity so that got me used to thinking about income, taxes and other practical elements of running a business as well as the business brand. Second, the flexibility of Peerpoint meant I didn't need to serve out a three-month notice period, I could work full-time on the business when the contract ended. However, I'm still on Peerpoint's panel so I have a good option if I ever decide to return to law."
Want to be an artist, entrepreneur or scuba diver but don't want to give up your hard-earned job at a City law firm? Perhaps you want to make films but also appreciate the value of a steady income and high calibre legal work? Don't worry, it's all possible — even for those at a relatively early stage in their career. Step forward, A&O's contract lawyer business, Peerpoint, which places experienced lawyers with clients on an interim basis, positively encouraging lawyers to fulfil their career potential while exploring new opportunities. Peerpoint's unique offering gives consultants the high-calibre support of an international law firm alongside the freedom to pursue their dreams.
About Legal Cheek Careers posts.