Solicitor turned professor Nick Ross shares his secrets to forming good study habits, ahead of his appearance at tomorrow's 'Secrets to Success' event in Norwich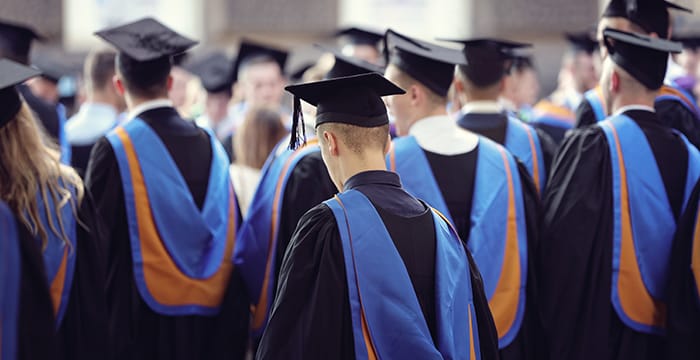 For a time Nick Ross, academic manager and associate professor at The University of Law (ULaw) in Bloomsbury, practised as a solicitor specialising in criminal law. He represented individuals facing charges from shoplifting to murder, and everything in between.
"It was challenging but extremely rewarding; I got a great deal of satisfaction helping and advising people who were going through a very unfortunate and stressful period in their lives," Nick tells me when we speak.
He completed his solicitor training in the following seats; personal injury, employment, family and criminal law at Steeles Law in Norwich, Norfolk, and moved to Belmores, a criminal defence practice in the region, upon qualification. Years later he joined Old Bailey Solicitors in London, working part-time as a consultant there, alongside teaching.

"It's important that you specialise in the area that you most enjoy," says Nick, who chose to specialise in criminal law since it allowed him to visit and work in court often — something which he enjoyed. His advice to students that may be put off from pursuing a career in criminal law over fears they will be overworked and underpaid is to join a reputable, specialist practice that uses most of its resources focusing on crime.
So, what does it take to become a criminal lawyer? It helps to have excellent attention to detail, he says. For example, as a criminal defence specialist, he would closely scrutinise the material the prosecution disclosed because "quite often you'll spot something in there that may assist with the defence case".
It seems stellar academics will also set you in good stead. Nick graduated in law with a first class honours and then did his Law Society Finals (now the Legal Practice Course (LPC)) at ULaw Bloomsbury, the university he would later teach at, and then achieved a distinction on a masters in international business law at City University.
Research shows law is one of the hardest degrees to get a first in, with just under 14% of law students graduating with a first class degree in 2015/16. How does Nick advise our readers achieve the same?
He stresses the importance of forming good study and revision habits early on. He made the mistake in the first year of his undergraduate degree of splurging lots of money on textbooks "I quite frankly often didn't use". His first purchase was Smith and Hogan's Criminal Law and he recalls being "overwhelmed" by the sheer volume of material he thought he'd have to learn. He eventually realised he could condense the reading into his own "user-friendly" notes, with diagrams and flowcharts to aid his understanding and recall.
By the time exam season rolled around he felt in control of his learning, and even started to enjoy the revision process. It also meant he hadn't left his revision right to the very end, something he cautions students against doing as this leaves very little time to run anything past their tutors should they need to.
Taking part in mock examinations to get familiar with the style and structure of an assessment is another tip from Nick, who moved into teaching in 2001, and now teaches criminal and contract law on the LLB and criminal ethics on the Graduate Diploma in Law (GDL). Take onboard any feedback and suggestions for improvement from your tutors, he adds.
"Pay close attention to your target firm's criteria for selection and tailor your application accordingly," is Nick's advice to students currently eyeing up vacation schemes and training contracts. "Be aware of any recent developments in the law in which they specialise." He also reminds applicants to check for any spelling or grammatical errors.
His top tip for when you progress to the interview stage is to try to find out who will be on the interview panel, and to research the work they've been involved in, since you may be able to build rapport this way.
Nick will be speaking at tomorrow's 'Secrets to Success' event in Norwich — Legal Cheek and The University of Law's first student event in the city. On Norwich, Nick, who has worked in both London and Norfolk, and will soon be teaching at ULaw's campus at UEA, says:
"I always tell my students to broaden their horizon — London is not the be-all and end-all — there's a lot of work outside the capital and times have changed. While it may appear to have more prestige attached to working as a lawyer in London, the regions provide a smaller geographical area in which to excel."
Nick Ross will be speaking alongside lawyers from Mills & Reeve, Birketts and Howes Percival at Wednesday's 'Secrets to Success' event in Norwich. You can apply to attend the event, which is free, now.
About Legal Cheek Careers posts.