Ahead of tomorrow's 'Secrets to Success (mental health and wellbeing special)' event in Nottingham, ULaw tutor and former solicitor Harriet Pearce discusses self-care and why aspiring lawyers should be upfront about their mental health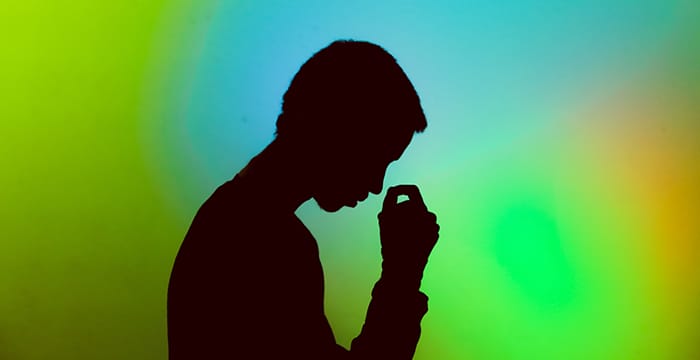 When Harriet Pearce first began her training contract at PwC Legal's London office, she was excited for the long career ahead of her. As a trainee, Pearce would work with lawyers and non-lawyers across the global accountancy firm's multi-disciplinary practice, with a six-month corporate seat in Dubai. But it wasn't long before Pearce felt another overwhelming emotion: stress.
"The need to stand out in such a large pool of individuals can be a huge pressure for trainees. There was a feeling that whatever you do will never be good enough and you could always be doing more to better yourself — both personally and professionally," recalls Pearce, who studied law with South East Asian law at the University of Nottingham.
Upon qualification, Pearce encountered another pressure: moving to a new firm. "Starting a job anywhere is hard, but as a newly qualified lawyer it's super hard. You're let loose into the world, providing legal advice with far less supervision you had as a trainee and you are expected to handle a heavy case load," says Pearce, who joined Rosling King's dispute resolution team in 2015.
But Pearce persevered, sticking with the firm for four years before becoming a full-time tutor at The University of Law's (ULaw) Nottingham campus. "Being thrown into the deep end and having to make decisions when no one was there to hold my hand made me stronger as a solicitor," she says.

Pearce's prior struggles with stress aren't unique. Last year, research conducted by LexisNexis found that almost two-thirds of solicitors were suffering "high levels of stress", while around one in four described their stress levels as "extreme" or "very high".
For Pearce, who will be speaking at tomorrow's 'Secrets to Success (mental health and wellbeing special)' event at ULaw Nottingham, coping with stress takes the self-confidence to say 'no'. "Many lawyers have big egos. It's a competitive industry and often your ego takes control of the decisions you make at work. So, you'll take on far too many cases than you can manage because your ego tells you can do it — but it's not feeding your everyday happiness," she explains.
Budding lawyers can build up this confidence by taking back control of their work-life balance. While the legal profession has seen a wave of mental health initiatives — from workplace-wellbeing apps to flexible working — lawyers must be proactive in expressing their needs to employers. "If you have the confidence to ask partners to take out time to do something that's not legal, it may be more welcomed than you think. Be the change you want to see in the industry, so that other trainees and associates have the confidence to ask too," she says.
Pearce did this by spending her evenings training part-time as a psychotherapist to learn more about the anxiety City lawyers, including herself, were experiencing and to become a more reflective practitioner. Ultimately, having an interest outside of "a claustrophobic industry" gave Pearce some much-needed perspective. "If you feel like work is everything, your entire world, it can easily take over and overwhelm you," she adds.
Another way to offload stress is to strengthen your support network. Pearce found her first six months at Rosling King "pretty terrifying", particularly as not knowing anyone at work meant she had limited emotional support. Instead she fell back on those she met during law school and her time on secondment in Dubai. "It's old-age advice, but don't bottle it up inside of you — talk to people about your stress," Pearce says.
Pearce's point on confidence also applies to those applying for training contracts and vacation schemes. Where possible, she recommends being upfront about your experience with mental health. "You'd admit if you had a physical disability, why not admit if you had a mental one? You have to try and bridge that gap," Pearce stresses.
Mental health shouldn't be presented as a weakness either. She explains:
"Your own mental health journey as an applicant, that has led you to become more emotionally intelligent as a person, is a really strong skill to have. It makes you far more congruent and empathetic towards clients and colleagues experiencing stress, meaning they're more likely to warm to you. So, be honest and sell this journey to law firms."
Aspiring lawyers struggling with application setbacks must not take rejection personally. Instead, use it to build up resilience — a must have for all lawyers. "Take it on the chin and learn from any feedback you receive to improve your next application," Pearce suggests.
That said, rejection isn't always indicative of your ability as a future solicitor — it may just be a sign you're the wrong fit for the firm's culture. "You might not have enjoyed yourself anyway — and to some extent, you have to put it down to sensible decision making by potential employers," Pearce explains.
In the meantime, law students trying to balance the demands of their studies with securing a graduate job should make use of their university's support system. ULaw Nottingham, for example, offers one-to-one counselling services and has welfare officers on hand for students to talk to about their mental health issues. "We're a very collegiate university where open, honest and authentic communication is encouraged," Pearce says.
Harriet Pearce will be speaking alongside lawyers from Shoosmiths, Browne Jacobson and Gateley at tomorrow's 'Secrets to Success (mental health and wellbeing special)' event in Nottingham. You can apply to attend the event, which is free, now.
About Legal Cheek Careers posts.