Burges Salmon solicitor turned ULaw Bristol and Exeter dean Zoe King offers tips to applicants ahead of her appearance at tomorrow's 'Secrets to Success Bristol' event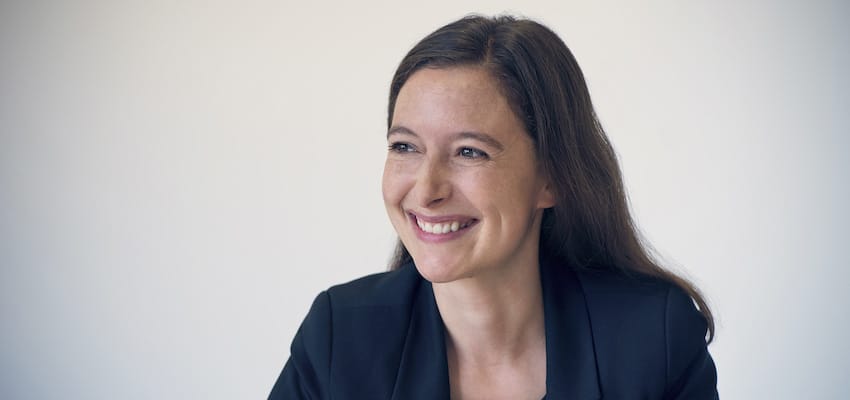 Geography not law was the initial calling for Zoe King, dean of The University of Law's (ULaw) Bristol and Exeter campus. That was the subject of her undergraduate degree at Cambridge University, and she didn't think about becoming a solicitor until her gap year.
"I had no lawyers in the family and didn't know any lawyers," she explains. "After university, I travelled and did some work experience at a small local law firm and at a local authority. I thought about using my interest in geography in some way, perhaps as an environmental lawyer, so did work experience at the Environment Agency and a council planning office. While I was on my gap year, I was offered a training contract with Burges Salmon, in Bristol, and I went on to do my Graduate Diploma in Law and Legal Practice Course."
Many students may find themselves in a similar situation, of not knowing any lawyers. Luckily, there are ways to gain insight into the mysterious workings of the legal profession. King suggests applying for the formal vacation schemes run by many firms. Sitting in on a court case, whether civil or criminal, can also be a valuable experience, as can informal work shadowing — easier to arrange than a formal vac scheme application, and a great way to make contacts.
King worked at Burges Salmon for six years, practising in corporate and real estate. "I really enjoyed it, it's a friendly firm and I was never bored — every day was different,' she says. "I enjoyed working collaboratively with lawyers within the firm and externally to progress transactions through to the deadline set by the client. I was often working with the same agents and other professionals outside the firm, which means you develop a good working relationship. There are some site visits involved, and it's always good to see the reality on the ground of the work you do in the office. I also went on secondment in London with a large corporate client, which gave me a useful insight into the way they worked."
She joined ULaw in 2011, having always thought about teaching as a job she'd like to do and spotting an opportunity to combine her interests. She has taught a variety of subjects, all related to contract law, and at GDL, LPC and undergraduate level.
King's advice for the current cohort of law students is to be flexible and keep an open mind about which area of practice they want to specialise in, as their favourite subject to study may not necessarily be the one they most enjoy once they're working. "Whether it's the team you work with, or the amount of client contact you have, there are a lot of factors involved," she explains.
She advises taking advantage of as many opportunities as you can to attend talks or open days with firms, "even if you think you're too busy". Students may later find themselves needing to demonstrate why they are interested in, or committed to, those exact same firms, when they make their applications.
When applying for training contracts, research is vital. "When I was applying, one factor I considered was how many trainees a firm kept on, as that might affect the culture within the firm," says King. "Equally, however, some of the bigger international firms offer amazing opportunities, for example, to work abroad, or to see the results of your work on the front page. It depends on each student's individual priorities." It is also worth checking how many solicitors work in a particular department — for example, a firm may have a sports law practice but it could consist of one lawyer with no plans to expand.
Small is beautiful when it comes to numbers of applications. Rather than making a massive dispatch of copied and pasted forms, students will achieve better results with a "smaller number of very well-crafted applications, that show you are really interested in the firm".
"Relax and try to smile," is King's advice for interviews. "Try to come across as a fully rounded person who would be a positive, enthusiastic addition to the team. When asked a question, think about what qualities the firm is looking for, and try to craft your answer around that."
Knowledge of commercial awareness issues is another way to impress at interview. Technology is a major area, and there are exciting opportunities for those with an interest in tech and law. Corporate social responsibility (CSR) is another hot topic, so it may be good to ask what the firm is doing in this respect. The Green Economy, also highly topical, affects a broad range of practice areas. In-house lawyers, for example, will need to consider their company's corporate strategy, potential risks and the desire for more ethical investment.
Zoe King will be speaking alongside lawyers from Burges Salmon, Osborne Clarke and RPC at tomorrow's 'Secrets to Success' event in Bristol. You can apply to attend the event, which is free, now.
About Legal Cheek Careers posts.