A Burges Salmon trainee shares her top tips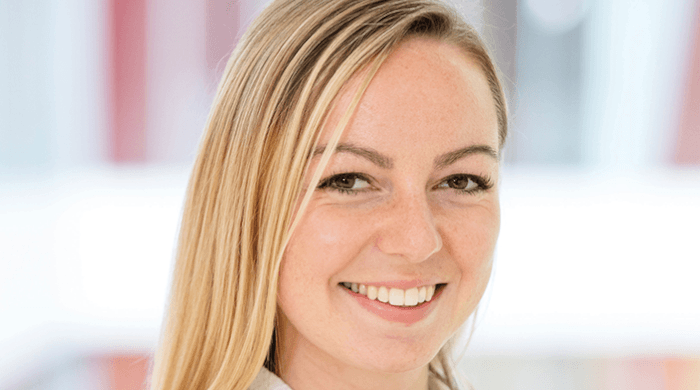 With Burges Salmon's vacation scheme deadline of 11 January just around the corner, trainee solicitor Charlotte Hill shares her five key pieces of advice.
1. Don't rush — take a moment to think
Before starting your applications, even those operating on a rolling-basis, Charlotte recommends taking a moment to think about your answers. The tendency to rush an application is a "common mistake" and is likely to cost precious time in the long run.
"The mistake I made was starting too quickly and then having to back-track because I didn't really know why I wanted to work at the firm," Charlotte admits. "It pays to be researched, rather than jumping straight in."
It was only after attending open days that Charlotte was able to "hone in on the type of firm" that she wanted to work for. From there, she treated her applications as another university module to study for. While completing the Graduate Diploma in Law (GDL) at the University of Law, Charlotte would set aside two to three hours a day "not just to write, but to think about how best to answer the question."
2. Social media isn't just a way to procrastinate
Although research begins with the firm's website, diversify your sources of information, Charlotte advises. For example, to stay up to date, Charlotte found herself signing up to "email updates from every kind of legal website you can think of".
Rather than "just checking the website everyday", Charlotte also recalls keeping up to date with Burges Salmon through their Twitter account, @BurgesSalmonTS. Firms often use the social media platform to share updates on cases they've been involved in and articles their lawyers have written — invaluable for any applicant wishing to demonstrate commercial awareness.
For example, showing knowledge of deals the firm is currently involved with will prepare you for questions both in applications and in interviews, says Charlotte. She remembers discussing a takeover deal between gym chains David Lloyd and Virgin Active, that Burges Salmon advised on.
Although you may feel that you're reading the same thing over and over again, Charlotte emphasises, "you may surprise yourself" with the information that you retain.
3. Think about what makes you stand out
To demonstrate that you're a perfect fit for the firm's culture, play to your strengths, she says. For instance, Charlotte spoke about her year working for Marsh & McLennan Companies, a large insurance broker, where she worked on a number of "big profile insurance cases". Using this newfound knowledge of insurance, Charlotte then secured an internship at Fenchurch Law, an insurance specialist firm, where she developed an interest in the litigation side of the sector. She was then able to pitch this varied commercial experience to Burges Salmon, a firm well known for its litigation work.
4. Organisation is key
In order to give yourself enough time to reflect, research and write, start early and stay organised. For Charlotte this meant keeping a big Excel spreadsheet which tracked application progress, highlighted the different deadlines and listed key notes taken from events and articles.
Charlotte recalls the "very busy" winter period she had balancing vacation scheme applications against her GDL assignments. But, she says, "everyone has the same deadlines, so it won't be a disadvantage as long as you are organised."
Necessary to this is self-discipline — especially during the Christmas break. Charlotte remembers revising and doing her applications on Christmas Eve: "I knew if I put it to one side and didn't do it then it would be worse for me in the long run," she explains.
5. Don't waffle
Having a degree in English language and literature from King's College London, Charlotte was no stranger to the copious amounts of reading and writing needed for applications. What she struggled with, however, was breaking away from the "tendency of English literature" to waffle.
Aiming for more concise answers, "I used to print my application before it was sent, have a friend read it and go through it with a red pen." According to Charlotte, steering clear of wordy explanations is good practice for training contracts as trainees are expected to be concise and succinct in their work.
Still, make it interesting to read. Charlotte stresses that "firms are reading hundreds of answers to the same questions, so always bring it back to your unique experience."
Join Burges Salmon in Bristol on Tuesday 8 January for their event, 'Food for thought', where you can find out more about the firm and network with trainees and graduate recruitment over lunch; ahead of the firm's vac scheme deadline. Find out more.
About Legal Cheek Careers posts.