Ahead of The ULaw-Legal Cheek Virtual Vacation Scheme next week, ULaw's director of employability John Watkins discusses the importance of being productive and why future lawyers must exude web-cam confidence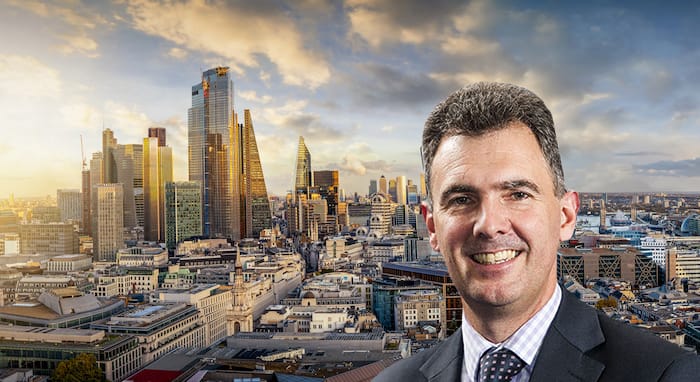 'What else can I be doing during the lockdown?'
It's a question that many anxious students have asked John Watkins, The University of Law's (ULaw) director of employability, over the past three months. His answer is almost always the same: be ready to come out the other side a stronger candidate.
If you're an aspiring lawyer that hasn't yet asked themselves this question, then now's the time. As law firms continue to tighten their belts in response to the financial fallout of COVID-19, it's a challenging time to enter the market. "If it was tough securing a training contract in the first place, it's going to be even tougher now," Watkins warns.
With the competition among TC hunters fiercer than ever, students should use the lockdown to get ahead. "If employers ask during interviews or in applications, 'What did you do during COVID-19?', you need to answer this as positively as possible," says Watkins. Here employers are testing your attitude and response to adversity, and will be paying close attention to your answer — even more so than responses about A-Level grades and pre-pandemic extra-curricular activities.
"Employers know lots of people are academically able and often have additional skills gained from work experience," Watkins explains. "But they now want to know, how would this person respond if we went into another lockdown? How successful would they be if I don't have them in the office, shadowing me in-person?"
As such, candidates with a can-do approach towards the lockdown, who have seized the chance to build new skills, will stand out to employers seeking adaptable lawyers. "Recruiters want lawyers that have the ability to not just do what they're told, but are proactive and use their initiative," says Watkins, who spent 15 years in accountancy before switching to higher education.
To those at home feeling constrained by the limits of lockdown, Watkins encourages you to be creative. "Take a personal assessment of what you can and can't do," he says. Since March, he's seen many ULaw students strengthen soft legal skills — from communication to empathy — by becoming NHS volunteer responders and calling-up vulnerable people self-isolating at home. "Picking up the phone and talking to people is something that employers often say is not a strong skill of graduates — this is a good way to learn," according to Watkins. Meanwhile, other forward-thinking students have focused on mastering basic Microsoft Office for business and even learning a new language — including coding.
Aspiring lawyers should also embrace the video revolution taking place within the legal profession. From virtual vacation schemes to virtual law fairs — law firms are finding new ways of engaging with eager applicants online. But cyber-networking comes with a warning. "The greatest amount of communication comes from body language. If body language and personal expressions can't be seen, a huge amount of communication is lost. So, be mindful of that," explains Watkins.
More innovative law firms have found a way around this. Watkins recalls a virtual vac scheme-holder being asked to send in a five-minute video presentation on a topic of their choice. "It was a way for candidates to show off their body language and communicate their personality as best as possible, so they could provide an advance version of themselves before the vac scheme kicked off," he explains.
Webcam-confidence has become vital as lawyers embrace more flexible ways of working. With travel halted during lockdown, lawyers have turned to video-conferencing to keep in touch with clients. "The more lawyers can bring this service to life through virtual meetings rather than just phone calls, and enhance their relationship from a distance, the more likely the clients will be retained in the future," says Watkins.
So should all candidates start sending over pre-recorded video introductions to legal employers? "Why not? You may get told, 'We didn't want that, we didn't request it'. But most forward-thinking employers would say, 'This is a very good way of introducing yourself; it makes you stand out from the rest who haven't done that'," Watkins explains. "I would check first to make sure why there is no reason why you shouldn't. But in these circumstances, some of the old rules dictating what is and isn't permissible have been cast aside and we're now rewriting the rule book."
Such initiative will put students in good stead in the post-pandemic world. "When we emerge from this, it's likely there will be a slowdown in recruitment and there may be a sparsity of jobs, so people need to accept it's going to take longer to find something," he says. Taking inspiration from the 2008 financial crisis, aspiring lawyers should seek out opportunities in countercyclical practice areas — such as litigation and insolvency.
In the meantime, legal novices should consider what they really want from a career. "Following the lockdown, lawyers have realised that you can still work really long hours — but they don't all have to involve lengthy commutes or late nights," says Watkins. Priorities are shifting too. According to ULaw's student surveys, greater mental health support and pro bono opportunities in the workplace are as important to the next generation as competitive salaries. Just as employers can compare and contrast applicants, candidates should be more selective with their career choices.
"It may not be a high priority at the beginning when getting into the workplace — where you'd jump at anything," Watkins recognises. "But in the long term, it will be those employers who spot and deliver these priorities that will be able to recruit and retain the top talent."
The Legal Cheek Virtual Vacation Scheme, run in partnership with The University of Law, takes place from Monday 22 June until Friday 26 June. Apply to attend.
About Legal Cheek Careers posts.