City partner turned tutor at The University of Law Nick Squire offers up his top tips for those seeking to follow in his footsteps, ahead of his appearance at next week's in-person student event in Moorgate London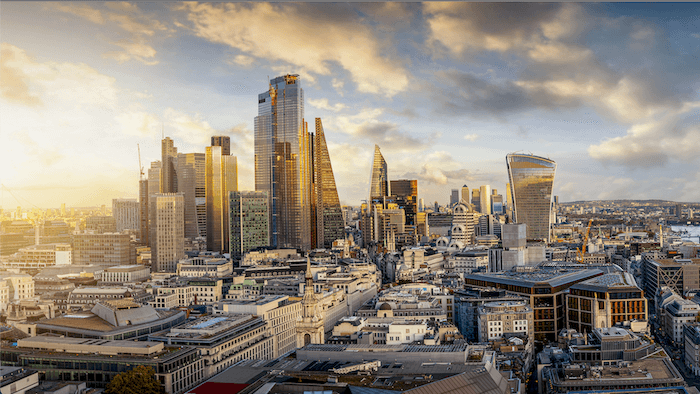 Nick Squire spent over 30 years working as a Magic Circle lawyer. Now with that invaluable experience under his belt, Squire recently began a new chapter in his career as a tutor at The University of Law.
We caught up with Squire to hear about making the switch from the City to the classroom and what advice he has for the next generation of lawyers seeking to break into the profession, ahead of his appearance at next week's in-person student event at The University of Law's campus in Moorgate, London.

1. Can you briefly tell us about your background and your role at The University of Law Moorgate?
I started as a tutor at The University of Law in Moorgate in September 2022. I am currently teaching modules on business law and on how the legal profession relates to the wider business world.
Prior to joining The University of Law, I spent over 30 years in private practice with Freshfields, including 24 years as a partner. I ran the firm's global people and reward practice group for several years, and also spent time as a member of the firm's executive management committee. I hope I can use my experience to help future generations of lawyers.
2. How have you found the transition to teaching and what are you enjoying the most?
I have really enjoyed it. Continuing training is a key aspect of professional development for lawyers at all levels of seniority, so I had both taught and been taught throughout my time in private practice. I always found the provision of training a fun part of the job, so teaching seemed a natural next step. As I grow ever longer in the tooth, I get a lot from engaging with those who are just entering the profession — I'm sure I learn as much from them as they do from me.
3. What did you enjoy most (and least) about life as a City lawyer?
First and foremost, the people. Until you start work it is difficult to appreciate just how important teamwork is within a law firm. I also really enjoyed the pace, variety and profile of the work. And one should never forget that work in a law firm is all about the client — it was always rewarding to be able to help a client achieve their goal.
The downside is that you will have to work hard and the pace and variety of the work can be stressful as well as exhilarating. However, the pluses (comfortably) outweigh the minuses — otherwise I wouldn't have spent as many years in the job as I did.
4. How has legal practice changed since you first started as a lawyer compared to now?
It has changed massively. When I first began, not all lawyers had computers and all documents were sent by fax. No-one had heard of the internet. Technological innovation has made the life of a lawyer both easier and harder at the same time. The pace of work tends to be much faster and instant communications mean that you can sometimes struggle for downtime.
The practice of law has also become increasingly global, and much more integrated with the broader commercial sector as well. Long gone are the days when a lawyer just did the writing and left the numbers to someone else — and there's a lot more competition within the market too.
5. What, in your view, are some of the biggest challenges law firms face over the next three years?
The market remains hugely competitive. The challenge remains how to differentiate yourself from your competitors in what remains a buyer's market. Demand has been slowing, expenses (especially salaries) have been increasing and both law firms and their clients have felt the impact of global macro-economic challenges.
Lawyers have talked for a number of years about the impact of technology on legal practise, and all firms have sought to use technological developments to improve efficiency and to enhance client experience. However, the pace of change is now faster than ever. Law firms will be acutely aware that technology is both a real opportunity and a major threat — the vertiginous speed with which innovations such as ChatGPT have captured the public imagination serves as a reminder that significant market disruption can occur very quickly.
6. What advice would you give to students who are in the process of preparing for training contract interviews?
• See if you can find a friend or family member to give you some practise at answering interview questions.
• Make sure you have researched the firm in depth and thought about the wider commercial environment in which it operates. Many interviews now seek to test you on your broader commercial understanding.
• Remember the importance of first impressions — even in the introductory small-talk before the interview starts.
• Try to be authentic — give honest answers, not just ones you think the firm might want to hear.
• You can expect to be challenged on your opinions — don't be put off, the aim is to see if you are able to stand your ground. Stay calm.
Have some questions to ask at the end — but be prepared to adapt them if you have already been given answers during the interview.
7. What qualities make a good trainee in the eyes of a former partner?
• Take ownership of all your work — never treat the fact that someone will be checking what you produce as an excuse to cut corners. Attention to detail is also incredibly important.
• Show initiative, but don't be pushy. If you get an opportunity to work with partners, take it: they will be the ones deciding whether they want you in their team and you'll be on the back foot if they don't know who you are.
• Make sure you listen very carefully and don't be afraid to clarify instructions if you don't understand. Otherwise, your work will be wrong, and you will have wasted your (and everyone else's) time.
• Be respectful towards everyone you work with, both lawyers and (especially) others.
• Always try to put yourself in the client's shoes (even if initially you may have only limited client contact). This will help you get into the mindset of working in a professional services firm.
Nick Squire will be speaking at 'Secrets to Success London — with Ashurst, CMS, Goodwin Procter and The University of Law', an in-person student event taking place on Tuesday 21 February at the University's Moorgate campus in London. You can apply to attend the event, which is free, now.
About Legal Cheek Careers posts.