Jane Waddell, The College of Legal Practice's Head of Curriculum Design and Development, shares her perspective on the SQE, ahead of her appearance at Thursday's virtual event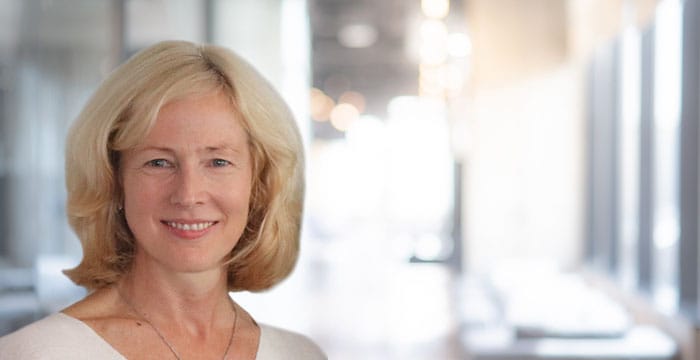 'How best to prepare for the SQE?' is a question a lot of future lawyers are probably wondering. Here, a former law firm partner turned legal educator shares her perspective on the new solicitor qualifying exams.
Jane Waddell is Head of Curriculum Design and Development at The College of Legal Practice (CoLP) and a former partner specialising in corporate work at Eversheds and TLT in Bristol. We caught up with her ahead of her appearance at this week's event to find out about her career journey and Bristol's buoyant legal scene.
Can you briefly tell us about your background and your role at CoLP?
I head up the curriculum side of the College including its development and managing its delivery — really anything to do with the academic side of things.
You became a law firm partner before turning to education, what prompted the change?
Partly lifestyle having worked at full tilt as a corporate finance solicitor for many years. Initially, I only stepped in to deliver a corporate finance elective for eight weeks and discovered I quite enjoyed it! But I've always liked change and legal education was a great way to take my working knowledge in a different direction while learning new skills.
If only I knew in practice what I know now. There is nothing like teaching to make you question why you do something in a particular way and how you could do it better!
You practised as a lawyer in Bristol — how would you describe the legal market there?
The legal scene in Bristol has always been buoyant and busy. Part of this may be due to it being the largest city in the largest region in England and within striking distance of London. As a result, this reach offers plenty of opportunities across all practice areas.
Many clients value the level of expertise they can access here at a lower cost compared to the equivalent in London. Good work both attracts and creates good solicitors with many choosing to stay or relocate to Bristol because of the balanced work/lifestyle it can offer.
Other than the introduction of the SQE, what changes have you observed in the legal profession compared to when you started out as a solicitor?
Specialisms are becoming narrower and narrower which suggests the wider knowledge and skill-set that solicitors possessed has reduced. However, there's more emphasis on training and development which is a good thing, and firms are offering more opportunities for career development beyond the traditional partnership aspirations.
In your view what are the key challenges and benefits for students now facing the SQE?
It is a challenging set of exams that requires intellectual stamina and leaves very few spaces in which to hide any gaps in knowledge! On the upside, Qualifying Work Experience (QWE) offers a more flexible and achievable way to qualify and I think this is the biggest shift.
You previously ran the LPC at UWE. How has the transition to the SQE been from your perspective?
As I mentioned earlier, I like change and the SQE offered an opportunity to reset the syllabus while drawing on all my experience of the LPC. I've really appreciated being able to start with a blank sheet of paper and focus solely on the creation and delivery of the SQE prep courses. Without having to run off a LPC at the College, we've been able to put all our energies and resources into SQE which has been great.
You'll be speaking at this week's event, 'How to pass the SQE'. What is your advice for students who want to give themselves the best possible chance of passing the SQE?
Be realistic about what you can achieve with the time you have available. If you have other commitments in your life then consider studying part-time. In my experience, students often end up at the same point in almost the same time having had a better learning experience. This is learning that you will be taking forward into practice, so it's worth doing it properly.
Jane Waddell will be speaking at 'How to pass the SQE — with The College of Legal Practice', a virtual student event taking place this week, on Thursday 25 May. You can apply to attend the event, which is free, now.
About Legal Cheek Careers posts.