A panel of legal education experts look at some of the important issues facing students seeking to qualify through the new regime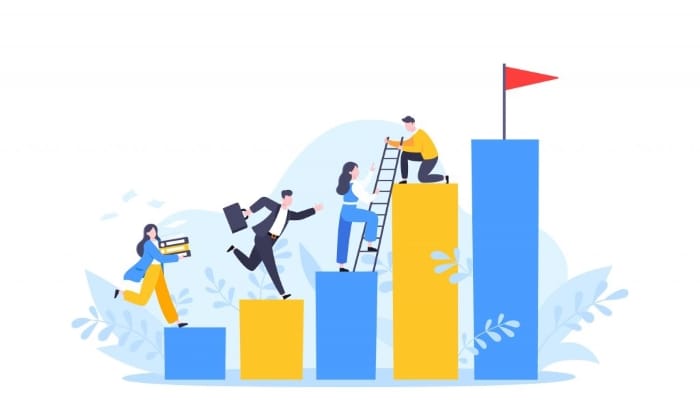 The flexible nature of the Solicitors Qualifying Examination (SQE) means that students can study and complete qualifying work experience (QWE) on their own timeline. At Legal Cheek's latest virtual student event, 'Kicking off your legal career with the SQE', legal education experts from Reed Smith, Accutrainee and The College of Legal Practice came together to discuss how aspiring solicitors can best design their future careers in light of the changes brought about by the new centralised assessment.
The speakers:
• Bhavisha Mistry, legal director of The Fragrance Shop and programme committee member, supervisor and course developer at The College of Legal Practice
• Rebecca Schrod, graduate recruitment manager at Reed Smith
• Meera Ferguson, director of operations at Accutrainee
• Giles Proctor, The College of Legal Practice's CEO
What type of QWE should I do?
The SQE offers aspiring solicitors the flexibility of taking work experience with up to four different organisations in place of a traditional training contract. Giles Proctor, CEO of The College of Legal Practice, stated that QWE does not need to be remunerated and could also involve volunteering with local legal charities or university law clinics. "The Solicitors Regulation Authority has a form for logging your work experience. As long as your work experience matches the solicitor competencies set out by the regulator, you are good to go," Proctor told a virtual audience of nearly 300 students.
Meera Ferguson, director of operations at Accutrainee, cautioned that this flexibility shouldn't mean students rush to qualify. "I would advise taking a step back," she explained. "Be critical of your work experience and question whether it will make you a well-rounded lawyer." She further expressed her excitement about the new pathway to qualification. "The world of work is changing quickly," Ferguson said. "The flexible QWE provides the kind of broad experience that will produce brilliant lawyers for the future." Overall, the panel agreed that students must be mindful of what work experience they choose to undertake, and ensure it aligns with their future career goals.
When should I do the SQE?
A notable change in the SQE regime is that students can decide the timelines for when they undertake their assessments and QWE. However, when asked if you could prepare for the SQE alongside your undergraduate studies, Proctor said: "It is about giving yourself the best chance of passing. Principles of law are really important in the SQE assessments and therefore, it is always a good idea to do your degree first and then move to the SQE. That said, we are working with some universities to offer a SQE1 prep elective in the third year of undergraduate study itself."
Ferguson agreed that completing a law degree or conversion course would benefit students before starting QWE. "From our perspective, to be honest, many of our clients will want to see some form of legal learning having been completed, whether an undergraduate law degree or a conversion course, and then SQE1." On the other hand, Bhavisha Mistry, legal director of The Fragrance Shop, said that working while studying might not be a bad idea. "If someone can demonstrate passion and commitment, I would definitely take them on even if they are still at university." She caveated that by stressing that working while studying is challenging, and students should aim to strike that right balance between the two.
How is the SQE different?
The SQE is all about being able to develop and demonstrate legal skills. Expanding on her experience of tutoring SQE students at The College of Legal Practice, Bhavisha said the SQE is more practical in approach than the outgoing Legal Practice Course (LPC). "Rather than writing essays on consumer or contract laws, students are now being faced with practical scenarios, such as how should a director set up his business when he wants full control," she explained. "These are the kind of things you'll need in practice to be able to advise your clients cost-effectively and quickly." In her words, "the SQE is perfect for developing the right people for the profession."
The SQE is changing the approach law firms take too. As Rebecca Schrod, graduate recruitment manager at Reed Smith, explained: "At Reed Smith we looked at what worked for us in the LPC and retained those modules. With The College of Legal Practice, we additionally designed bespoke electives which will help our trainees upon qualification." The testing of practical skills in SQE2 also means firms will want future trainees to be exam ready. "We are instituting two days' work placements each week for our future trainees so they're able to understand the business of law better," she told the audience.
What about the LPC?
The SQE poses a conundrum for students who are still eligible to qualify under the LPC route. Schrod shared that the choice is likely to come down to personal preference. "It all depends on how you want to be studying," she said. "The LPC is more structured while the SQE offers a more flexible mode of learning." Students might also want to think about what firms they are going to be applying to and what preference, if any, they have. On this point, Reed Smith's policy is to adopt the SQE pathway from this year onwards.
Proctor echoed the position and stated: "There is no right or wrong answer. But you might want to consider what kind of learner you are. We see a lot of statutory references and case law in the LPC. By contrast, the SQE is a lot more practical."
It seems that Graduate Diploma in Law, or some form of conversion course, may stick around in some shape or form. Proctor spoke of how the key to passing SQE is to grasp the foundational principles and concepts and appreciating how the legal system operates. "Non-law students might not necessarily have that background. "With this in mind, our view is to encourage some kind of conversion course," he said. The College of Legal Practice offers a uniquely designed foundation course for non-law graduates, the Graduate Foundation in Law, to take prior to starting SQE1 prep.
How will the SQE impact international students?
The SQE has opened up the market for international students to directly qualify with work experience undertaken overseas. As shared by Proctor, "you must meet the SRA's competencies, regardless of where you gained the work experience. As per the guidance, you can get your international work experience signed off either by your supervisor if they are qualified, or by a solicitor qualified in England and Wales who can review the work and get feedback from your supervisor."
Bhavisha said she is "optimistic" about the future of SQE. "I am currently teaching students at The College of Legal Practice from Jamaica, Pakistan and Singapore. I think SQE will help in improving accessibility for international and socially mobile candidates," she said.
The low pass rates for the first SQE1 sit do not hinder this vision, according to Proctor. "There were similarly low pass rates in the initial attempts of Qualifying Lawyers Transfer Scheme," he noted. "The SQE is a regime change and once students are attuned to it, the pass rates are sure to rise." In an optimistic closing, Ferguson told the students: "Talent is key and it will always win out. I think the SQE is a valuable step in opening up the legal industry and is going to do really well in the coming years."
About Legal Cheek Careers posts.