From office insights to application tips — here's why Shoosmiths' popular Insta account is a must-follow for aspiring lawyers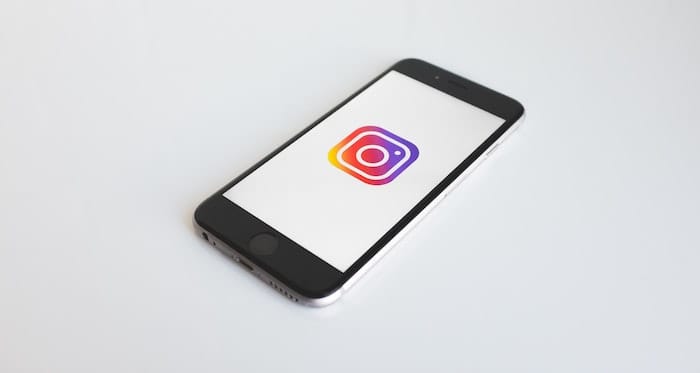 There is no denying that social media has pervaded our lives in ways we weren't ready for. Before dazzling and evocative Reels arrest you into mindless scrolling, don't forget that there are also goldmines of content to help you realise your lawyer dreams.
One example is the Instagram account of UK law firm Shoosmiths, which goes by the username '@shoosmithsgrads'. Below we have compiled the top five things you can learn from browsing the firm's popular account.
Commercial awareness at your fingertips
Good commercial awareness is paramount when it comes to training contract applications. Whether you're writing applications or gearing up for assessment centres, you'll undoubtedly be on the lookout for useful resources, and Shoosmiths has your back!
The firm runs an 'Areas of Law' series on Instagram that cuts out the jargon and walks you through an entire practice area in a simple and easy to understand way. Consider this post on construction law for example, which informs students about the types of projects the firm works on in this area, and what they can expect if they choose to undertake a seat in construction as a trainee. You will also learn that working in this area allows a good level of client contact and crossover with other departments like real estate and corporate.
The account can also help you keep up to date with the latest sector insights. In a recent '2023 predictions' post, you hear directly from the firm's energy partner James Wood-Robertson about the ongoing energy crisis and potential developments in the area over the next few months. Through other posts in Shoosmiths' 'Future of Work' series, you can learn about business aspects such as talent retention and diversity and inclusion. In a further post, a trainee from the firm analyses what commercial awareness is and how to develop this for applications.
Whistle-stop tours of the offices
To help give you a feel for life at Shoosmiths, the firm posts content specifically geared towards each office, including key insights such as the number of lawyers, practice areas, trainee intake and salaries.
You can also find out a bit more about the commercial and cultural landscape of the city in these posts. For example, did you know that 80 out of the top 100 UK companies operate from Manchester, which in turn makes it an attractive legal hotspot? (See the Manchester office's post here.) The posts even go as far as recommending top bars and restaurants in the local areas — see the Edinburgh office's post here — for that all-important downtime.
Other insights include a post about the firm's Southampton office in Solent, where students learn that the office operates in an agile way with the 'Village Square' being at the heart of two wings. This spot comes alive during lunch-time when it brings everyone from trainees to partners together.
Why Shoosmiths lawyers are like dolphins
Of course, there is more to a firm's practice areas and offices. On @shoosmithsgrads you can get a real insight into the firm's personality: think things like values that the firm promotes, or the initiatives it loves to champion.
When asked about what animal would best describe Shoosmiths in a recent Instagram live chat, current trainee Amy Minshall intriguingly answered, "Dolphins!". Fortunately, she goes on to explain that "dolphins are pack animals and they always travel together. They help each other go forward and are friendly and sociable".
In another post titled 'What does a law firm have to do with women's football?', we find out about the firm's commitment to supporting the growth of the game among women. In addition to Shoosmiths' partnership with the Scottish FA to support 200 new coaches in women's football, we learn that Robin Mitchell, a real estate partner in the firm's Edinburgh office, combines his day job with coaching at Boroughmuir Thistle Ladies and Girls Football Club.
Top application tips
The firm's Insta page offers bags of excellent advice for improving your chances of excelling at the application stage. Samantha Hope, the firm's graduate recruitment manager, provides tips such as building resilience and reflecting on your performance. In a recent Instagram live chat with Legal Cheek, she offered pointers to excel on vacation placements. "Getting your basics right is extremely crucial. If someone is giving you a piece of work, take your notes so that you can recall all aspects of the assignment," she explained.
The page also provides tips on how to highlight work experience in applications and interviews. In a recent live chat, senior associate Lauren Bholé explained how previous experience working as a paralegal set her in good stead for a legal career. "It gave me clarification that I wanted to be a solicitor," she said. "What better way to justify your career motivation in interviews than having a taster of the work yourself!"
Bouncing back after rejections is an area you don't often hear about from graduate teams. Shoosmiths has helpfully compiled the most common reasons for rejections in a post titled, 'Real reasons you didn't succeed on the assessment day'. The post analyses common mistakes students make, such as over-talking in a group task without actually adding any value, or missing out an entire section of the written exercise. You can also find tips on 'What to do next' to help you accept the outcome and improve the next time.
Questions to ask — and not to ask
It is important to be engaged when you are interacting with a law firm. One way to do this is to ask lots of questions. In a recent post, Shoosmiths trainee Lily Cooper provides potential questions that students can ask firms at a law fair, including ones such as 'Why did you choose the firm?' and 'What are your day-to-day responsibilities and tasks?' There are some obvious don't asks as well. Steer clear of questions like 'What's Shoosmiths?' and 'Do you make shoes?', for example!
About Legal Cheek Careers posts.