Discover how to get more from law ahead of the next recruitment cycle with Baker McKenzie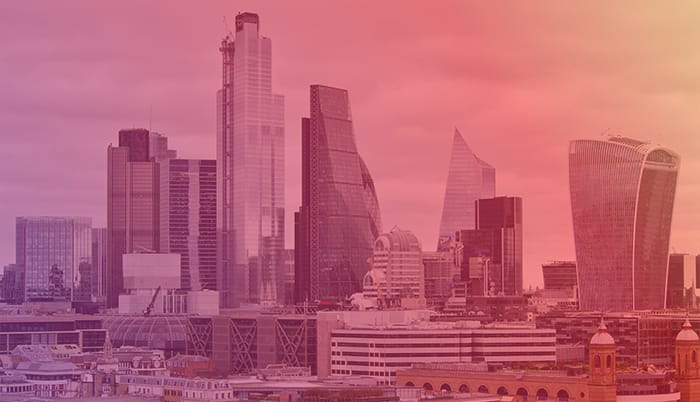 Everyone knows the importance of getting a feel for the culture of a law firm. You can read and research the website, subscribe to the firm's news and case updates, but nothing beats interacting with the firm itself.
Baker McKenzie's Instagram page, @bakermckenzie_londongraduates, gives aspiring lawyers the opportunity to get a feel for the international firm and delve beyond the glossy graduate recruitment brochure. From application advice to interactive Q&As, Baker McKenzie gives aspiring lawyers the opportunity to discover more about a career in law through Instagram.
Below is a guide for how to make the most of the firm's Instagram page.
1. Hear from lawyers at the firm
Regardless of your industry, the people you work with have a significant impact on whether you enjoy working at your organisation. That is why it is so important to find out what a firm's working culture is like prior to submitting that all-important application.
Baker McKenzie runs several open days applicants can attend to get a feel for the international firm. These feature talks from a range of lawyers at the firm, networking opportunities with trainees and graduate recruitment as well as interactive workshops on topics such as negotiation and application skills.
Along with general open days, the global firm also runs a range of specialised open days aimed at specific demographics. These include LGBT+, Women+, Employability, and Black Lawyers & Allies open days.
Even if you do not secure a place at one of these open days, you can still hear from lawyers at the firm through the Baker McKenzie Instagram page. For example, Legal Cheek and Baker McKenzie recently teamed up for a live trainee Q&A where second seat trainee Harry Clark shared insights into the inner workings of the global firm.
He discusses the future of hybrid working given the importance of trainees learning through osmosis, application tips and what it's really like working at the London office of a global law firm. "There are matters on which I am working now that span over 40, if not 50, jurisdictions," reveals Clark in the two-way live chat. Clark also gives an overview of his experience applying to Baker McKenzie and encourages applicants to "be a bit more flexible and think slightly beyond what your academics might give you".
For the full discussion, check out the Legal Cheek-Baker McKenzie live trainee Q&A below:
View this post on Instagram
2. Engage with interactive content
Baker McKenzie's Instagram features multiple ways the page's followers can influence the content that is published by the firm. A common example is an Instagram poll that allows the page's followers to vote on what they would like to hear more about.
When followers were asked to decide between hearing about the future of remote working or international secondments, almost three-quarters (74%) of respondents said they preferred to hear about international secondments — unsurprising given the global nature of the firm!
3. Make use of application tips
Every candidate who has applied for a vacation scheme or a training contract knows that the application process can be complex and competitive. Baker McKenzie's application process consists of an online application, online psychometric test, video interview, and assessment centre. The assessment centre features a group exercise, a partner case study interview, a document exercise and an associate interview.
It can be difficult to figure out exactly what each law firm is looking for at each stage of the process. However, just by clicking onto Baker McKenzie's Instagram Story highlights, applicants can get an overview of the process and find out exactly what the firm is looking for.
In a recent Instagram Story, the firm's graduate recruitment team took time to answer followers' questions about each stage of the application process. They discussed the common mistakes applicants should avoid and how to master the Watson Glaser test.
4. Find out more about the vacation scheme
Interviewers often ask candidates to imagine themselves in the role they are applying for and talk them through the challenges and opportunities their day-to-day life may involve. The same goes for vacation schemes. But it can be difficult to imagine what a vacation scheme is like if you have never taken part in one.
For insights into vacation scheme life, both in-person and remote, head over to the Baker McKenzie Instagram for Instagram takeovers from vacation scheme students. Sneak peeks include fun vac scheme socials such as cocktail making, snazzy home set-ups and honest insights and tips.
So before starting the application process, make sure you visit the Baker McKenzie Instagram page for a comprehensive overview of what it is really like to do a vacation scheme at the firm.
View this post on Instagram
5. Look beyond the law
Increasingly lawyers need to look beyond the law when giving their clients advice. This is especially the case in a multi-jurisdictional commercial context, such as the one in which Baker McKenzie operates. Applicants need to be commercially aware in order to shine but developing your commercial awareness can prove quite difficult.
Baker McKenzie's Instagram can help you look beyond the law and understand the commercial world from the comfort of your home. You can, for example, follow the 'Trainee Test' which is a series of podcasts in which current and future Baker McKenzie trainees work their way around case study exercises similar to those you may encounter at an assessment centre.
View this post on Instagram
Recent case study examples include a joint venture between a film industry client and a space company, a perfume client teaming up with a leading tech company for scent detection technology and a tech client buying out a games developer.