Lawyers from the London offices of Baker McKenzie, BCLP and Norton Rose Fulbright join a magic circle lawyer turned legal education specialist to discuss the key themes so far this year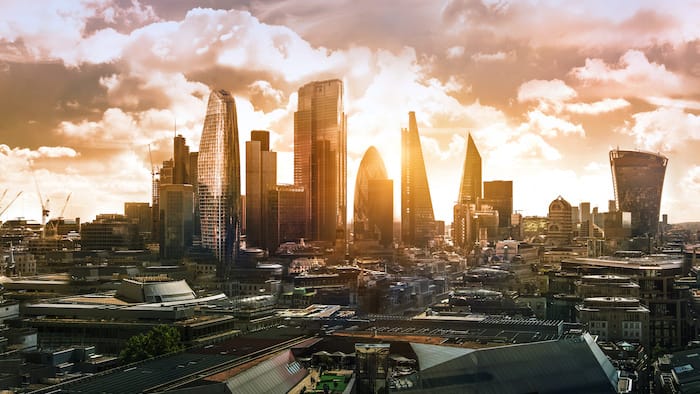 In the latest instalment of Legal Cheek and The University of Law's (ULaw) Secrets to Success event series, we turned to London and the South East of England legal market.
Ariel White-Tsimikalis, partner in the M&A and corporate finance team at Bryan Cave Leighton Paisner, spoke at the event alongside senior associates Anjuli Patel, a dispute resolution specialist at Baker McKenzie and Victoria Scopes, a corporate law specialist at Norton Rose Fulbright. Joining them was Sarah Pooley, a magic circle lawyer turned ULaw Guildford campus dean.
They had a lot to say, on topics ranging from Brexit, ESG (environmental, social and corporate governance) and the post-COVID 'new normal', as well as careers advice for future lawyers.
The impact of Brexit
The panel were asked whether they were concerned about the potential long-term effects of Brexit on London as the preferred legal hub in Europe. In response, they were generally positive about the likely impact on their respective sectors.
The potential for more work post-Brexit was promising, explained BCLP's White-Tsimikalis. Baker McKenzie's Patel explained that her international arbitration-focused area of practice was likely to be relatively unaffected by Brexit owing to the inherently cross-border and multi-jurisdictional nature of the work she conducts, and in any case, London remains an attractive seat of arbitration and the New York Convention on the Recognition and Enforcement of Foreign Arbitral Awards continues to apply post-Brexit. Norton Rose Fulbright's Scopes added that advising on Brexit-related legal matters constitutes a practice area in itself. Interestingly, she went on to explain how within her practice area of corporate M&A, there has not been a slowdown this year, and that there has actually been an uptick of work but that, given the current pandemic, causation is hard to establish. The rest of the panel agreed, noting that the UK legal services sector is resilient, and that law firms are specialists at adapting.
ESG on the agenda
The coronavirus pandemic has pushed issues relating to ESG, such as social responsibility and sustainability, further up businesses agenda. As representatives of global law firms, the panel took the opportunity to elaborate upon their commitment to all three areas of ESG throughout their offices, and to divulge what advice and services they provide to clients to do the same.
Patel explained that Baker McKenzie has "a number of focus groups" to ensure they remain attuned to diversity, inclusion and sustainability. It also runs a series of client webinars on "demystifying ESG".
White-Tsimikalis said that BCLP takes a two-pronged approach to ESG: "We have two key focuses — external ESG, which consists of what we can offer clients on the ESG-front. We also consider what we stand for internally."
Scopes said that in January of this year, Norton Rose Fulbright launched Advance, a social mobility network which in the firm's own words seeks to "help the firm widen access to more socio-economically diverse talent in the UK, and foster an environment in which everyone — regardless of background — can develop to their full potential". Further to this, Norton Rose Fulbright works with clients who are looking to launch similar initiatives, Scopes added.
The 'new normal'
Looking ahead, the panel considered what they thought the 'new normal' will look like once vaccinations have been more widely administered.
Scopes remarked that she saw changes to working practices and culture as inevitable even if the global health crisis had never taken hold. More specifically she said that she could "see offices in London becoming spaces for training and collaboration", with day-to-day work carried out remotely from the comfort of lawyers' homes. But Scopes also noted that these changes require firms to put more focus and effort into the development and integration of junior lawyers. White-Tsimikalis took a slightly different view, suggesting that while she expected the way that offices are used to change, it has to be acknowledged that "face-to-face contact is crucial for juniors to learn through osmosis" by working alongside and learning from senior lawyers.
ULaw campus dean Pooley said she expects a return to relative normality in terms of working practices in the coming months and explained why this will be beneficial for trainees. "Coming into the profession as a trainee, it is key to have exposure to senior members of the firm, who can really enhance your development," she said. "This is along with the support from being part of a social group or cohort of trainees."
She continued:
"There is a sea change taking place in the profession and it won't necessarily be the same as it was. But I think we will learn to go back to work — there is a hybrid to be had here."
Sarah Pooley, campus dean for @UniversityofLaw Guildford, offers her advice to aspiring lawyers looking to qualify in the South East #LCCareers pic.twitter.com/7c0OpgDxp8

— Legal Cheek (@legalcheek) June 28, 2021
Careers advice
Finally, the panel were asked to share with the audience their advice for future solicitors looking to qualify in London and the South East.
Patel advised applicants not to sell themselves short but to have "a strong narrative, tell your authentic story. Set yourself apart by including in applications your interests, what motivates you, why law and why that particular firm. Contextualise your skills by backing them up with examples that bring your skillset to life". She added, "show a commitment to the firm that you are applying to and that you know what they're about. Try to connect with lawyers to get a sense for the firm."
"Start with why. Why law?" suggested White-Tsimikalis, stressing the need for aspiring lawyers to not "lose touch with your why — think about what drives you".
Scopes noted that it is key for lawyers to be resilient and that the training contract application process is a good opportunity to start developing resilience.
Pooley noted that students often have a clear picture of what they want to do, and where exactly they wish to specialise. However, she advised keeping an open mind, and that students can be surprised by what they find they really enjoy or where their strengths lie, once they start training and developing experience.
We are now live at 'Secrets to Success London and South East' with @bakermckenzie,@BCLP_Trainees, @NLawGrad and @UniversityofLaw! Today's discussion will focus around the below key commercial awareness themes! #VirtualLegalCheek pic.twitter.com/BC7P3NBTEu

— Legal Cheek (@legalcheek) March 18, 2021
About Legal Cheek Careers posts.