Ahead of his virtual appearance at 'How to become a City lawyer in a post-COVID world', Baker McKenzie's Jonathan Tham highlights the importance of non-legal work experience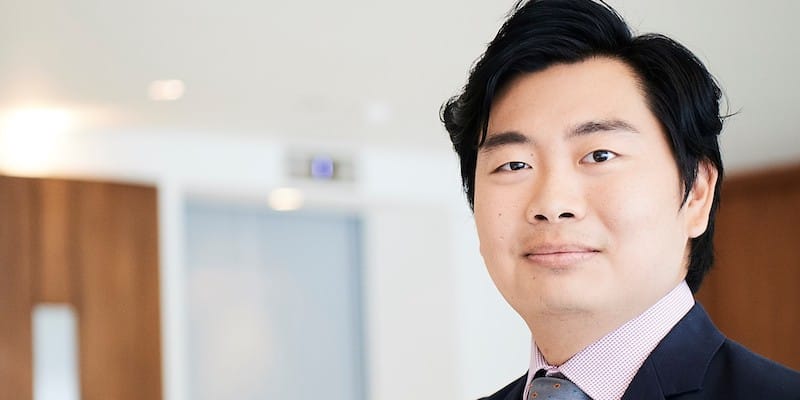 Corporate associate Jonathan Tham is facing the busiest summer he's had since joining Baker McKenzie. The COVID-19 downturn has created a booming market for healthcare, tech and distressed M&A, as key industries continue to thrive and buyers and investors are seeing immense value in high potential struggling companies.
As Jonathan tackles increasing demand for M&A deals, Baker McKenzie is finding new opportunities in the downturn. The firm's employment team, for example, is "absolutely rammed with work" as healthcare becomes an essential industry and clients need help making sense of furloughing measures, including the government's recently introduced Coronavirus Job Retention Scheme. Meanwhile, unparalleled attention on the healthcare industry, the rise of remote-working and a 'new digital normal' mean that healthcare, intellectual property (IP), data and tech lawyers have their hands full — and this will continue so long as healthcare and technology remain key economic drivers in the post-pandemic world.
This uptick in work has meant Baker McKenzie lawyers have remained busy despite the "difficulty and discomfort" of COVID uncertainty. "Our clients will continue to rely on us in the same way as before. If anything, we need to be better. We need to reassure them that we're ready for this and we can continue to deliver high-quality services," says Jonathan.
Helping Jonathan through these more hectic periods are the soft skills he developed before starting his legal career. The transactional lawyer, for example, recalls his years of military service in the Singapore Armed Forces, a mandatory requirement for all male citizens and permanent residents upon turning 18.
"Physically, I was just pushed to my limits," Jonathan reflects. His resilient mindset now helps him combat the rigorous demands of working at an international law firm. "When you're working on a matter, you can sometimes find yourself pulling longer hours to meet certain deadlines or to fully grasp the complexity of the issues," he explains. "The military taught me that if I have to pull a late night here or there, I know I have the focus to do it and function at my best."
As a lieutenant, Jonathan was sent on foreign training missions where he would rely on his communication and interpersonal skills to strengthen diplomatic ties with representatives from Australia, New Zealand, Thailand and Myanmar. At the end of his two-year conscription, Jonathan voluntarily extended his service to complete his final mission. Here he learnt the dedication that clients expect of their trusted legal advisors.
"On any matter that you deal with, you need to get the client to the end goal. You can't give up halfway — that's just not an option. It might mean you have to make certain balances or sacrifices, but the achievement at the end is great."
Jonathan also compares working in a full-service law firm, for example, with his time working at a music festival. "It takes a big machine for a festival to go ahead," he explains. Just as an unforgettable experience for festival-goers depends on teamwork between the stage, lighting, catering, marketing and security, full-service law firms rely on collaboration between their different practice areas and international network.
"If I'm working on a deal that is run by the corporate and M&A team, I need to rely on my colleagues from IP, employment and tax, for example, to give me full support so we can provide thorough advice," he says.
Jonathan found the festival experience to be both challenging and exciting. The same applies to legal practice. "Being a lawyer is glamorous when you complete a deal or win a litigation or arbitration case — but you have to earn it. Remember that you need to enjoy the process of providing legal advice, problem solving and thinking commercially," he adds.
Jonathan continued to build on these experiences as he began his training contract with Baker McKenzie in 2017. He learnt more about the firm's global operations during a four-month placement at its San Francisco and Palo Alto offices, where Jonathan worked with Silicon Valley tech giants, including Facebook, Apple and Google. "I realised how strategic our offices are placed and which area of the market they cover — we need to be where our clients need us," he says.
Aspiring lawyers also have a busy summer ahead as they prepare for the autumn recruitment cycle. As law firms continue to adopt cost-cutting measures in response to the coronavirus, the competition will be tougher than ever.
But following Jonathan's approach, applicants can use non-legal work experience to showcase the skills needed by client-serving lawyers. From shelf-stacking in supermarkets to food delivery services — any role involving communication and customer service will put you in good stead. "Don't discount anything that you've done before," cautions Jonathan.
Prospective applicants who have faced rejection and are unsure whether to battle through another application round should take comfort in the fact that Jonathan became a trainee at the age of 27, meaning he was a relatively late starter. But "age doesn't matter", he says. "If you've got time to fill, make sure you use that time wisely." After completing his LLB and LLM at University College London, Jonathan carried on at the university as a graduate teaching assistant and led the school's 'Negotiations for Lawyers' practical skills course. It was an off-beat experience which Jonathan says still helps him to this day, as he supports clients through deals.
Further, candidates that stray from the traditional route to practice may reap the benefits later on. Jonathan concludes:
"If you've tried different things and realise law is still for you, you are much better off than those who've been working in law all their lives and have doubts about what else is out there."
Jonathan Tham will be speaking alongside lawyers from Freshfields and Reed Smith, as well as an employability expert from ULaw, at 'How to become a City lawyer in a post-COVID world', a virtual student event taking place tomorrow, on Thursday 16 July. The event is fully booked but you can apply to be added to the waiting list.