Mills & Reeve consultant Dawn Brathwaite shares her career journey and offers advice to aspiring lawyers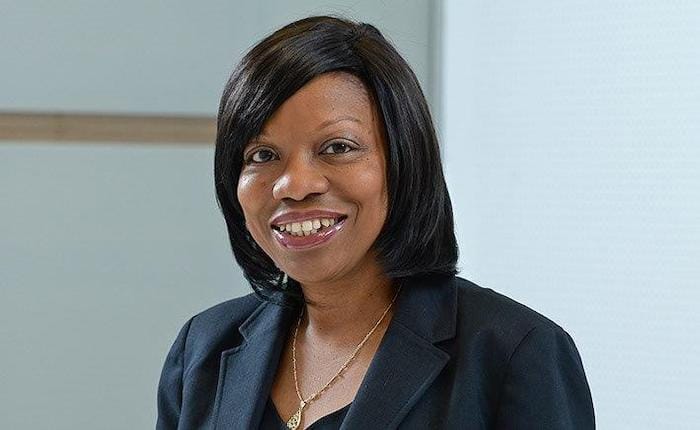 Qualifying as a lawyer in the West Indies, Dawn Brathwaite set her sights on a new challenge in the early 90s.
From Trinidad and Tobago, she made the leap to the UK just a few years qualified — which, in her words, was "no easy task". She quickly had to grapple with the nuances of the UK legal system and convince prospective employers that she had the experience for the job. Brathwaite explains how she "started off at the small firms, each time gaining invaluable skills, and each time aiming to upsize on the previous firm". Keen to get a UK qualification under her belt, she also undertook two masters degrees, alongside full-time employment.
Building on her experience at smaller firms, she took up a position in 2001 at Mills & Reeve. The initial plan was to join the firm's clinical negligence lawyer team but just as she joined, the UK firm's focus shifted to expanding its healthcare litigation practice. As a result, Brathwaite became one of the firm's first lawyers working in healthcare litigation.
Doing end-to-end healthcare work, her career highlights involve defending judicial review challenges for the NHS — which she describes as "fast-paced, academically challenging, while also very rewarding for me as a lawyer". Indeed, Brathwaite recently concluded a Court of Appeal case, the upshot of which allows NHS organisations to save hundreds of millions in drug costs annually.
When asked about how her practice area fared during the pandemic, she explains how the firm's healthcare clients had to balance their 'business as usual' work with their response to Covid. "There were time pressures. We had to be sensitive to their needs and be far more flexible with how we worked with our clients," she says. Some of her regulatory work tapered off as NHS clients were preoccupied with Covid management, however other areas, including judicial review cases, continued throughout.
Diversity and inclusion
Having now been at Mills & Reeve for 20 years, and being promoted to partner in 2008, Brathwaite, who is now a consultant at the firm, holds a number of positions across its various diversity and inclusion (D&I) initiatives. Notably, she chaired the firm's focus group on diversity, a taskforce set up four years ago with the aim of increasing the proportion of black, asian and minority ethnic (BAME) staff. Off the back of such, the firm recruited a D&I head, and set up REACH, the firm's Race, Ethnicity and Cultural Heritage network for BAME staff and allies.
One of REACH's core initiatives has been to ensure unconscious bias training takes place at the beginning of the recruitment process. With this in mind, the firm adopted 'blind' CVs (where names and education details are removed) to mitigate any prejudices at the lawyer review stage and, at interview stage, the interviewers do not see education information either. Reverse mentoring is also now commonplace at the firm — an initiative that came off the back of the Black Lives Matter (BLM) movement. Moreover, junior lawyers now mentor on matters of race and equality and in an effort to attract young BAME talent, Mills & Reeve last year launched its BAME bursary for first-year law students — an initiative Brathwaite oversaw and is keen to expand.
Brathwaite's D&I contributions have even led to her rubbing shoulders with Royals. "It was quite a surprise when the email inviting me to the Queen's Garden Party at Buckingham Palace landed in my inbox!", she says. "I actually had to ring them up to ask whether it was a genuine email!" The invitation came on the recommendation of the Law Society and in recognition of the work she's done within D&I. "We had great weather, and it was a very different way to spend an afternoon!" Sporting a fancy fascinator, she admits: "It's the only time I've ever conceded and worn something on my head!"
Congratulations to Dawn Brathwaite, a Partner at Mills & Reeve who was recommended by the Law Society to attend The Queen's Garden Party at Buckingham Palace on Tuesday as a 'thank you' for the ongoing work around diversity & inclusion. #DiversityandInclusion pic.twitter.com/2uwIgm0GIT

— Mills & Reeve Grads (@MandRTrainees) May 17, 2018
Career advice
As training principal within the Birmingham office, Brathwaite has mentored and offered guidance for trainees. For her, a good trainee should be "open-minded and flexible in terms of their seat and location". This is particularly important at Mills & Reeve, where trainees are offered six seats and often given the chance to move around the firm's regional offices. "Undertaking a seat in another office is a fantastic opportunity to work with people you otherwise wouldn't get to work with," she says. "Don't see yourself as a Birmingham trainee, see yourself as a trainee of the firm."
For training contract hopefuls, start early, use all the experience you have on an application form, and if you're called to an assessment, "bring your A game", she advises.
Ahead of Mills & Reeve's next recruitment cycle this autumn, Brathwaite offers this assurance to applicants:
"Mills & Reeve puts our staff and clients at the core of what we do. You'll get first class training in a first class national firm. There's a reason our retention rates are so high, and it's because we put our people first from the get-go."
About Legal Cheek Careers posts.