Ahead of today's event with STEM Future Lawyers, Gowling WLG intellectual property associate, Felicity Wade-Palmer, shares her journey into law and explains how IP offers the perfect marriage of law and science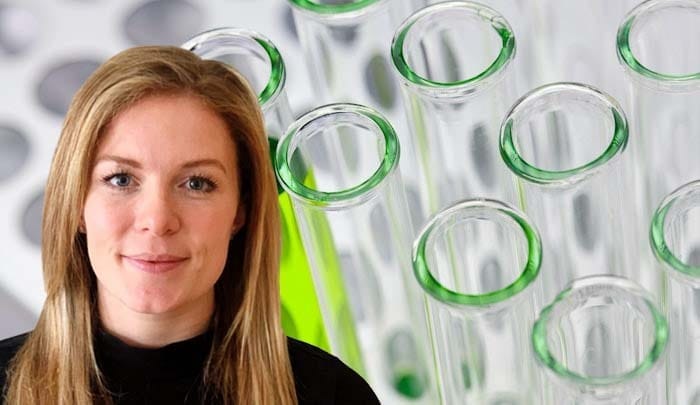 Realising that labs weren't for her early on yet wanting a career which satisfied her scientific curiosity, intellectual property (IP) law had always been on Felicity Wade-Palmer's radar. When Gowling WLG showed up at a careers fair during her law conversion course, pitching themselves as the go-to 'IP firm', the choice was obvious.
At the time, Wade-Palmer was also working part-time in customer operations for a start-up company called Curve. During her time there she gained first-hand commercial experience, learning about the competing goals within a business. Her time in customer operations at Curve also opened her eyes to the world of business expansion, with the company's headcount soaring from 10 to 100 people during the time she was there.
During her Graduate Diploma in Law (GDL), she got to grips with core IP policy issues, basing her research project on the competing needs of IP rights and free and fair competition in the market. When probed as to where she stood within this debate, she tells me, "it is all about checks and balances". We need IP rights at a fundamental level to protect innovation. However, we cannot allow a monopoly to abuse this right and prevent competitors from entering the market. IP law, in turn, is a constantly developing area, which is one of the reasons why she finds it so fascinating.
While completing her training contract at Gowling WLG, Wade-Palmer was lucky enough to take half of her seats in IP — one in the UK and one on secondment to Gowling WLG's IP team in China, which had the added bonus of getting to know her colleagues overseas. She tells me how much she enjoys the variety of work within IP law, particularly at Gowling WLG, and being able to dip into both branding and patent litigation work.
When casting her mind back to the days before the virtual office took over, she tells me about some client work she did for a toy company — "there was a time in which my desk was completely covered in Polly Pockets!" Now a newly qualified (NQ) solicitor in Gowling WLG's IP department, she is also studying for a postgraduate diploma at Oxford University — a "rite of passage" for NQs in the firm's IP department.
Artificial intelligence (AI) is having a real impact on IP (and, indeed, most practice areas), raising questions such as whether data can be protected, whether a computer-generated text or artwork attracts copyright, the patentability of AI technology, whether AI can already make inventions autonomously and whether such inventions should be incentivised by IP rights, and who should be liable for IP infringement by AI. Consultations are ongoing by IP offices around the world, including the UK's Intellectual Property Office and the World Intellectual Property Organisation.
Using life sciences as an example, she told me how AI can assist in all stages of drug development, such as identifying new targets and suitable molecules, recruiting suitable patients for clinical trials, analysing trial results and predicting how best to manufacture the new drug. These AI tools are often training on large data sets — sometimes owned by the traditional pharma company, sometimes licensed in and sometimes pooled with competitors. Moreover, multi-party collaborations may be needed to gather all the necessary technology and skillsets, including the pharma company, academics, data scientists, data suppliers, etc.
These complex deals require suitable legal frameworks to govern who controls the data, who owns any advances in the AI, and whether permission to use of party's data can be withdrawn at a later stage. Students seeking to embark on a legal career right now should have an interest in the role of AI in business and society and appreciate the current and potential impact on key areas of law, regulation and ethics.
When asked what advice she can share with STEM students looking to make the leap into law, Wade-Palmer recommends they emphasise the unique skills they bring to the table. This can give them a head start in a legal career, she says, adding:
"When it comes to showcasing your skillset, generally you'll find that STEM students' strengths lie in the way they approach tasks; methodically and analytically. They are also experienced in condensing information and communicating it in a direct and clear way. When you combine this with STEM students' readiness to tackle problems they don't already know the answer to, you'll see that you're uniquely placed to take on the challenges involved in being a lawyer."
When asked for the single most important piece of advice for aspiring lawyers from science backgrounds, she says:
"Don't get too caught up in the rat race of law by worrying about what your peers are doing. Getting varied experience and gaining scientific and industry knowledge is very valuable."
Felicity Wade-Palmer will be speaking alongside lawyers from Allen & Overy, Clifford Chance, CMS, Herbert Smith Freehills and Mayer Brown at today's STEM Future Lawyers event, 'Why STEM students make great lawyers', in partnership with BPP University Law School. You can apply for one of the final few, and free, places to attend now.
About Legal Cheek Careers posts.