Ahead of Secrets to Success Birmingham, Gowling WLG partner Samantha Holland recalls a tough start to her career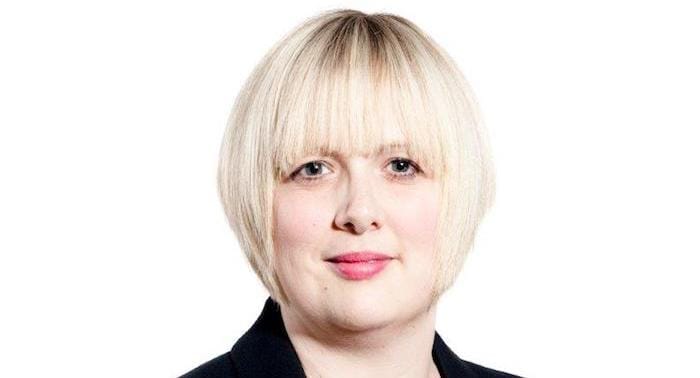 Samantha Holland, a commercial litigation partner at Gowling WLG specialising in insurance, was ahead of the game in her teens.
"I was a year ahead at school, and so was at university by the time I was 17," says Holland. "I just wanted to get on with things, so I didn't take a year out after A-levels. I didn't take any time out after graduating either."
Holland's A-levels were in English Literature, French and History. She'd been leaning towards a career in journalism until a school trip to Cambridge University to attend a conference on law.
Turning point
"I found it fascinating," says Holland, who grew up in Stratford-Upon-Avon and attended the town's grammar school for girls. "There was a mock trial and the conference opened my eyes to what lawyers do. It was a turning point."
So Holland took herself to Bristol University for an LLB, graduating in 1995. The LPC at the University of Law in Chester followed. "I really enjoyed it," says Holland. "I knew that law was the right choice for me, especially because of the practical emphasis of the LPC. It was great to move away from academic theory, much though it was also rewarding. I'd studied law in literature at one point at Bristol, but seeing the way the law applied to real life during the LPC was great."
There was just one problem. Holland's precocity meant that a training contract was elusive. "I'd been applying to firms in my second year at university, but I was only 18 and looked very young. It turned out that my desire to get on with things slightly backfired."
The Waterhouse Enquiry
Without a training contract, Holland was working in bars having completed the LPC when a serendipitous phone call came through. "A friend was working on the Waterhouse Inquiry, which was a three-year investigation into child abuse in North Wales. The Tribunal needed paralegals. I jumped at the chance, and spent just over two years working there."
Holland progressed to take a formal role as Assistant to the Solicitor to the Tribunal. It proved to be excellent experience: "I was collating evidence for barristers and solicitors, working through reams of documents. It was a fast-track into how the law worked."
With this under her belt, Holland secured a training contract with a Bristol firm, Cartwrights. As a trainee she got a taste for insurance litigation, but despite Cartwrights wanting to keep her on Holland felt that she would develop her career more successfully at prominent Birmingham firm Wragge & Co (which would merge with Lawrence Graham to become Wragge Lawrence Graham & Co in May 2014).
Mixed practice
"I had a fantastic career at Wragge's," she says. "I was able to develop a mixed practice with a large swathe of commercial litigation and insurance work, with some non-contentious work too."
Another merger was to come, with Canada-based Gowling joining forces with Wragge Lawrence Graham & Co in February 2016. This, the first multinational merger led by a Canadian firm, saw Gowling WLG become an 18-office firm with more than 1,400 lawyers around the globe. Holland worked first as a director and then, in May 2017, became a partner.
Her practice continues to focus on insurance, whether in the contentious arena or in negotiating complex policy wordings particularly market-leading transactional, construction and environmental insurance programmes.
As she puts it: "I've worked in transactional insurance for almost all my career, helping clients mitigate risk and minimise business losses. Obviously, I try to resolve policy coverage disputes as cost-effectively and quickly as possible; but it's vital to negotiate clear and effective policy wordings so that disputes can be avoided in the first place."
Now well-established as a leading lawyer in her field, and with two children who keep her busy outside the office, Holland's life is rich and full. She would be forgiven for forgetting her early years of struggling to find a training contract, but not a bit of it. In fact, she says the experience was formative.
Bouncebackability
"Those years taught me resilience," she says. "There were times when I could have given up and done something else. Everyone's career will see them encounter problems and things that don't go to plan. But you've got to stay positive and keep going. Bouncebackability is essential."
And refreshingly, Holland says that her firm isn't looking for "cookie-cutter lawyers". She continues:
"We like people from a range of backgrounds. Aspiring lawyers shouldn't feel they have to tick every box. Yes, work experience and vacation schemes are important, as is demonstrating an interest in the law. But so is having a broad range of experience, and knowing what's happening in the world, whether politically or in terms of tech and IT developments. I'm always amazed by the extraordinary things that people do."
And, says Holland, networking should be part of every young lawyer's DNA: "Build a network as soon as you can. Look for mentors and help people too. In law as much as elsewhere in life, you need other people."
Samantha Holland will be speaking at 'Secrets to Success Birmingham — with Gowling WLG, Irwin Mitchell, Pinsent Masons and ULaw' at ULaw Birmingham on the evening of Tuesday 4 December. Apply to attend.
About Legal Cheek Careers posts.