Clyde & Co partner Mark Wing talks insurance, AI and crumbling concrete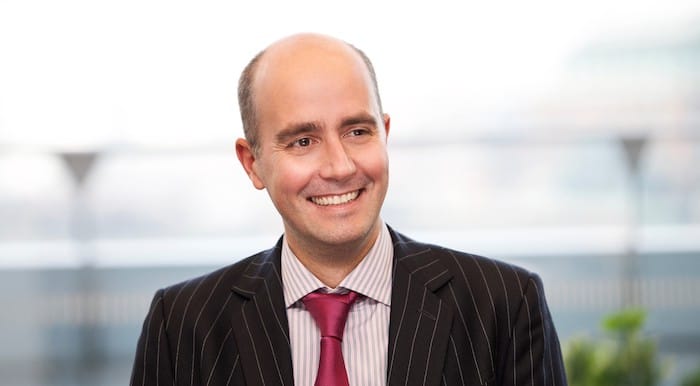 "The risk landscape is changing very quickly for businesses today," says Mark Wing, senior partner in Clyde & Co's insurance team. "My work in the insurance group often involves carefully drafting insurance policies and contracts. As lawyers, we are trying to identify the risks that might befall our clients, which includes being on the lookout for any upcoming trends and emerging risks."
When he was starting out as a junior many years back, Wing was keen to explore the contentious side of legal practice. This informed his decision to train with litigation specialists Barlow Lyde & Gilbert, which eventually merged with Clyde & Co. It was during these years that he got exposed to the insurance sector and enjoyed the wide-ranging work this practice offers.
"I really enjoy the contentious side of insurance," Wing says, highlighting that his work involves advising on liability claims that are brought by customers against product manufacturers. "The reality is that insurers are very often actively involved in litigations where the product manufacturers are the insured parties. Eventually, insurers are the ones footing legal costs, which means that they will be actively involved in decisions about whether to defend or settle any claims," Wing says.
But this is far from straightforward. In product liability, one of Wing's specialisms, businesses are often dealing with issues like recalling products that may have caused some injury or damage to the end user. "As lawyers, we are very involved in looking at the products that needed recall, and analysing whether they were of suitable quality. We often have to seek guidance from technical or forensic experts at this stage. They help us understand the precise defects in the product," Wing says. "We then start thinking about the areas of law which customers could potentially bring claims under. These often include contract, tort and consumer protection laws. We also think about issues like causation to check whether the product defect is what led to the end user's injury."
Perhaps unsurprisingly, the pandemic has kept Wing's insurance practice quite busy. Over the past few years, he has been heavily involved in cases where businesses were typically suing their insurers to seek cover for 'business interruption' during the pandemic-induced lockdowns. Such cases would usually involve a rigorous interpretative exercise on specific insurance contract clauses to judge whether protection can be extended in a given case.
There is a good workflow on the non-contentious or advisory side of Wing's practice group too. He explains this with an example: "The recent news has been full of the risks in school buildings in the UK at the risk of collapse because of the use of a specific type of reinforced concrete. These schools were built many decades back and they have perhaps outrun the lifespan of this construction material. It is a very new development and much remains to be seen, but will raise questions for the schools, local authorities, the designers and installers of the concrete and their insurers."
Wing tells me that it is the variety of work that has kept him for over two decades in this practice. "We work across a range of different sectors, and every client's business is very unique. Understanding their businesses is what excites me most," he explains. "One day I could be working with insurers on the wording of their contracts, and on another day I could be looking at how manufacturers are managing product risks. My area is the perfect mix of business and litigation."
When we chat, Wing also walks me through his day-to-day work as a partner. "I manage my team of lawyers and make sure that we are supporting everyone with their individual career goals. On the client side, I am often looking into whether they are happy with the services we provide." As a senior fee-earner at the firm, he is also actively involved in pushing for projects related to legal technology. "I manage our data lab, which was set up a few years ago when machine learning was starting to gain traction in the legal world. Our machine learning engineers work with trainees to identify fairly discreet legal issues that can be solved with the use of technology," Wing tells me.
Speaking of artificial intelligence (AI), it would be remiss to not talk about large language models like ChatGPT. Wing's team has been actively researching whether this can be used to effectively summarise long legal documents. At the same time, he is conscious of the risks of heavy reliance on AI. "In my own practice of product liability, several clients are using Visual AI to identify and spot defects that cannot be done manually. The only caveat is that businesses must be mindful of the risks associated with AI, such as cyber-attacks and data privacy."
Ahead of his appearance at this week's Legal Cheek event, Wing also shares his advice for aspiring solicitors. "What differentiates people in applications is how enthusiastic you are about our firm and our clients, showing clarity on how you want your career to develop, and how your aspirations match the firm's own."
Mark Wing will be speaking at Innovation, law and risk – with Clyde & Co' a virtual student event taking place on 13 September 2023. Apply now.
About Legal Cheek Careers posts.