Bird & Bird's Lauren Nethercleft on her newly created role of sustainability manager and the firm's drive to meet their net zero ambitions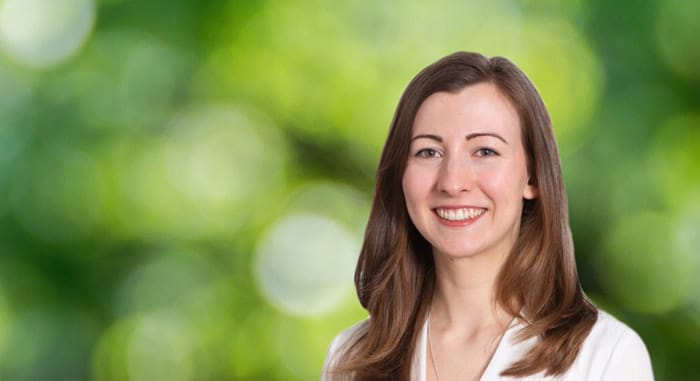 Lauren Nethercleft, sustainability manager at Bird & Bird, has her work cut out. The firm has committed to setting science-based net zero targets to halve emissions by 2030, and she is determined to deliver.
In the last few years, sustainable practices have been flourishing in the legal sector, with firms establishing new roles like sustainability managers in the understanding that not only is strong environmental stewardship the right thing to do, but it is key to business success. "There is demand across the board, to be honest", Nethercleft explains when asked where this drive for sustainability is coming from, "employees want to work for an organisation that shares their values, and clients are asking us all the time what we're doing on this front. In the last few years, we've seen clients asking more about sustainability and expecting to see meaningful climate commitments from the law firms they work with."
Bird & Bird signed up to the Science-Based Targets Initiative (SBTi) in January 2022. The initiative sets the level of ambition for businesses to decarbonise at a rate sufficient to limit global warming to 1.5°C compared to pre-industrial levels, in line with the goals of the Paris Agreement. "What we're doing at the moment," she explains, "is pooling existing pockets of data around the firm to give us a global emissions baseline so that we can identify hotspots across our business and supply chain and then take action to reduce." This measurement will allow them to pursue ambitious reduction targets of 50% by 2030 and 90-95% by 2050. "Our lawyers are also advising clients across a huge range of ESG [Environmental, Social and Governance] issues, and it's exciting to see this area of work really taking off," she adds.
Not long after she graduated from her law degree Nethercleft realised that she wanted to pursue something broader and was intrigued by corporate social responsibility. "I was really taken by the potential impacts that businesses could have in terms of negative environmental and social impacts, and also the potential that they have to make really good positive contributions", she says, adding: "that's what led me to the area I am in now." Nethercleft's career in corporate social responsibility has seen her working on social and environmental issues at firms such as Lewis Silkin and Hogan Lovells before her move to Bird & Bird this year. Her new role is dedicated solely to environmental sustainability and is a strong sign of the firm's commitment to meeting its green targets. "The firm created my role to help deliver on their commitment to sustainability", she explains, "we're at a really important stage in that journey."
Despite only being with the firm two months, Nethercleft has big plans to push the firm's sustainability agenda. However, she is also keen to emphasise the work that is already being done towards these goals. "There's a lot of work happening within our London office to make the building more sustainable," she says. "We've done things like switching to LED lighting and using data and analytics to find opportunities to reduce heating and air conditioning." Perhaps the most novel of these initiatives is their drive to reduce food waste. "In the London office the grounds from our coffee machines are recycled to make brownies," she says. "Which are delicious!"
Throughout the conversation, Nethercleft's enthusiasm for her work is evident, and this energy seems well placed amongst the innovative culture at Bird & Bird. "I really enjoy the strategic side of my work", she says, "it's really exciting to take ambitious goals like reducing emissions by 90-95% and think about how to align and integrate that with what we're doing as a business."
What advice would she give to students interested in law and sustainability? "More and more we're seeing that sustainability is becoming an integral part of what it means to be a lawyer," she says. "In every practice area, every sector, there will be an environmental impact. So, my advice is to be aware that whatever kind of law you're doing, sustainability is going to be a part of it and take an active role in upskilling and driving positive change."
Nethercleft's own engagement with environmental issues started early, when she occupied the position of Economic Sustainability Officer of a student network during her law degree. "It's about being engaged and proactive", she says, "make sure you're going to be able to demonstrate your passion through activities like volunteer work, reading, or whatever you find interesting. It always helps with applications further down the line!"
Bird & Bird is known for its emphasis on innovation and technology and this was clearly part of what drew Nethercleft to the firm. "I love the commitment to sustainability, the passion and engagement are incredible", she says, "there's so much potential here to make a really important, relevant contribution through our work. I think it's exciting to be a part of that because the scale and the pace of change required is unprecedented, so innovation is absolutely key."
Lauren Nethercleft will be speaking at 'Pillars of Sustainability — with Bird & Bird', a virtual student event taking place on Tuesday 18 October. You can apply to attend the event, which is free, now.
About Legal Cheek Careers posts.