Squire Patton Boggs partner Bryn Doyle talks law and a passion for problem-solving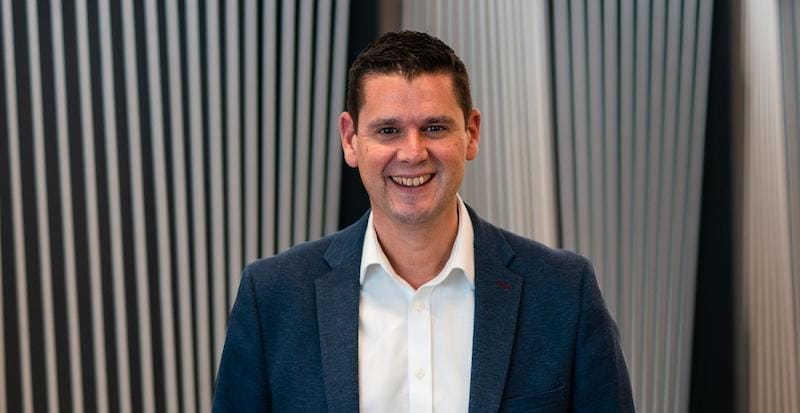 Starting out his career in the complaints department of a small travel company, Bryn Doyle's journey to become partner at Squire Patton Boggs has been fairly untraditional. After time spent working in-house at Thomas Cook, Doyle went back to university to complete the GDL and LPC, and hasn't looked back since.
Ahead of his appearance at next week's Legal Cheek event, Doyle sat down with Legal Cheek Careers to discuss his path into law, what he enjoys about his work and the employment law topics that should be on students' radars. Doyle flags problem-solving and team-working as essential skills in being a lawyer, and advises dealing with career confusions by giving centre stage to what it is you enjoy doing.
Can you tell us a bit about your career thus far?
I had a non-standard journey into law. I completed a geography degree as I enjoyed this subject, and I had no idea what I wanted to do career-wise (and certainly no intention of being a lawyer) at that point.  A geography degree was very far removed from the law. I knew about hills, mountains, and the sea rather than case-law and legislation. After graduating I started looking for a job. This led me to Sunworld, which was a small travel company based in Leeds.
Within a few months, Sunworld became part of Thomas Cook, and I moved into their legal team based in London, where I worked for two years. So, I went from just general complaints handling to  defending personal injury cases with the odd employment tribunal matter for Thomas Cook.
Whilst I enjoyed it, the pay was pretty poor and most of my salary went on rent! I really enjoyed the work though and so I spoke to in-house counsel at Thomas Cook, who suggested I formally train as a lawyer. Working in-house taught me so much, it founded my commercial approach; I know what external legal teams are like and what helps/doesn't help, and I have based my career on what I learned during this time.
So I went back to University to complete the PGDL and LPC.  I completed my TC at a small firm acting for travel companies doing employment, Personal Injury Litigation, Commercial Litigation and some commercial drafting but my heart was set on employment law as I loved that and I knew then that this was where my passion lay. I stayed on for a year post-qualification and really enjoyed working in that Firm but I knew that I couldn't stay there long-term as I wanted a complete focus on employment law. Fortunately, and job came up at Hammonds (as the firm was called pre-merger) and I was lucky enough to be offered a role in their busy employment law team.
I had only planned to just do a year in a big law firm, I preferred smaller law firms and the friendly culture they can have, but I loved it at Hammonds/Squire Patton Boggs, and I have been here 17 years now. I worked my way up through the ranks and I am now a Partner and head of the team in Manchester.
What do you enjoy most about being a lawyer?
I find employment law really interesting, particularly disputes. It is fascinating to me that you can have two (or multiple) people coming to the same situation and arrive at totally different conclusions.  One person's bullying and harassment claim could be another person's view of a performance management. In employment, you need to understand where the law sits in the line between those two perceptions, you need to help clients through that and help them stay on the right side of the law.
I've always been a problem solver. I'm a big fan of crosswords and puzzles – and the law is like that. This means my job is more like a hobby – I am very lucky to get paid for something I really enjoy.
I've always liked working as a team too. Employment gives you the opportunity to do that as we are often working on projects or cases as part of that team. Also, with corporate transactions you can find yourself working with corporate, tax and pensions lawyers, all of us pulling together for a common goal. I love the collegiate approach of law. I am able to work with people who are colleagues and friends and that is a real privilege.
What does a typical day look like for you?
I always start my day with a review of my emails. I am not necessarily actioning all of them, it can involve just seeing what I have in my inbox and what I have got to get done. As I work with international clients a lot of the time items come in overnight quite often so I usually sift through to see what needs to be done.. I then get a coffee, as this is very important.
I typically have a conversation with some of the team. We have formal calls on a Monday and Friday on a group teams call. Here I check in see how everyone is and see what people have got on. I will always see if anyone needs any help.
I then start working on what the clients need and make sure I am getting these things prioritised. There is always some admin to do as I am a manager of a team, there's meetings to arrange, people to discuss matters with, so a large part of my role is providing supervision and guidance too.
I do these things through the day, but then I tend to try to finish around 5/6ish as I have young children, and I like to try see them. I will often  help with bath and bedtime, and if necessary, I will come back in the evening and do an hour or so. That works for me, but I recognise it isn't for everyone.
What advice do you have for those interested in law but perhaps wondering if it's the right career path for them?
I would say that it's always good to look for the things you enjoy. You spend so much time at work building your career, so don't spend it doing something for the wrong reasons, or because you think it would look good on your CV, or because it might make you money. You'll get greater fulfilment, a salary and a career from something you enjoy.
I would also say to chase the right things and be yourself, make sure you are not trying to be someone else. Clients will see through you if you are not passionate, are you are not your authentic self, so just be yourself.  I love what I do, I work with people who are fantastic, and I am blessed in that respect – it's not uncommon for people to just turn up to work and grind it out, without really enjoying what they do but I am very lucky that this isn't me.
What are some commercial awareness issues that you would suggest someone interested in building a career in employment law keep an eye on?
It's important to be aware of future legislation that is coming down the line and to keep aware of the proximity of these under the context of the political landscape.
Employment law is closely linked to the politics, and in particular the party, in power – generally (but not exclusively), employees tend to get greater employment rights under a left-leaning government, whereas businesses are generally granted greater flexibility under a right-leaning government. One example of this is the political approach to Trade Union organisations, where the power held by these can differ depending upon the government in place at that time. It's important to be adaptable and aware of these differences both at the time, and in the future, when giving legal advice.
Case law changes are equally as important. Case law can change so quickly and can do so dramatically. This means that how a client should manage their employees to remain lawful can vary from one week to the other. Employment lawyers need to be aware of any changes and what this will mean for clients; these changes will impact employees and therefore impact clients' commercial operations. As employment lawyers we need to keep up to date with the consequences of new case law and this is a really important factor of giving legal advice. We need to know how our clients operate and their attitude to risk so if a new case says these operations are unlawful, we will go back to the client and ask if they realise this case has happened and whether they want to adjust their employee management accordingly.
An example of legislation that we are educating our clients on at the moment relates to sexual harassment under the Worker Protection Bill. This is an example of a change in legislation that is going to force a different approach because employers are likely to become more responsible for their actions. The Worker Protection Bill is due to become law and receive royal assent, which means that employers who might have once been able to defend a claim might be held responsible. We think there will be a difference in approach required when it come to the proactivity of employers to prevent sexual harassment.
Lastly, what do you enjoy most about working at Squire Patton Boggs?
First and foremost, what I find most enjoyable about working at Squire Patton Boggs is the people I get to work with. I mentioned previously that I had only intended to stay for a year, but that has since developed into 17 years with the firm. I think that speaks volumes.
Aside from the quality of work and the international exposure that comes with it, I really like the collegiate atmosphere here. I have quality working relationships with colleagues and clients. I am very lucky that the clients that I work with are nice people – I find this typical of my practice area, as those working in employment do tend to be quite nice people, they tend to be empathetic and understanding individuals, they are fair and want to treat others fairly.
Bryn Doyle will be speaking at 'The Big Commercial Awareness Themes of 2023-24 — with DWF, Goodwin Procter, Gowling WLG, Lewis Silkin, Irwin Mitchell, Squire Patton Boggs and ULaw', a virtual student event taking place on 6 November. Apply now to attend.
About Legal Cheek Careers posts.