A look inside the top US firm's paid internship programme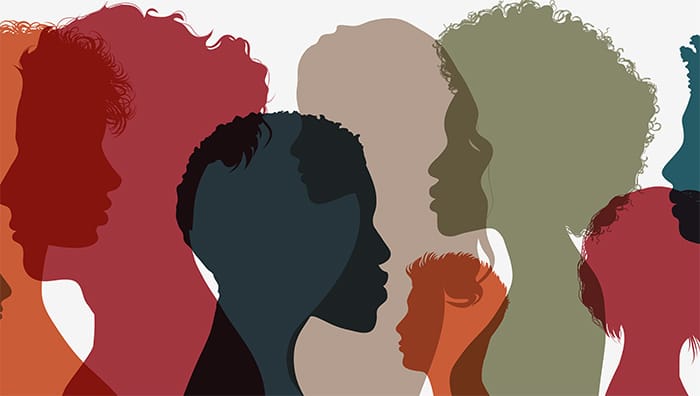 Diversity at law firms leaves much to be desired. Latest statistics from the Solicitors Regulation Authority reveal that only 2% of all solicitors are Black. What's more, the data shows that big law firms lag behind when it comes to ethnic diversity.
However, some law firms are making conscious efforts towards improving diversity and inclusion, with Shearman & Sterling leading by example. Now in its third year, the firm's Black Undergraduate Internship & Lawyer Development programme (B.U.I.L.D. @ Shearman) provides a one-of-its-kind opportunity to Black students and graduates. In this article, we explore how the programme came about and how it is helping the firm build a more inclusive workforce.
Unpacking BUILD
BUILD is a programme specifically targeted to Black students and graduates. Eligible students must fill out an application form on the firm's website. Alongside educational background and work history, this year's form consists of three application questions. These questions, each requiring an answer of a maximum of 250 words, are designed to test an applicant's motivation to participate in BUILD, their past extra-curricular involvements, as well as their interest in pursuing a legal career in the City. Once successful at this stage, applicants are then invited to complete an online interview with the graduate team and an associate.
Shearman & Sterling LLP UKGraduates
Those fortunate to be selected as BUILD interns get a chance to spend four weeks in Shearman & Sterling's London office. During this time, interns can complete two different rotations in practice areas including international arbitration, antitrust and M&A. There are opportunities to upskill too, with the firm providing training sessions on topics like commercial awareness and the graduate recruitment process — all this whilst getting paid a generous stipend of £500 per week! At the end of the internship, high-performing interns are fast-tracked for a vacation scheme interview.
With BUILD, Shearman & Sterling is one of only a handful of law firms to have a dedicated diversity recruitment programme in place. We spoke to Paul Gascoyne, the firm's senior recruitment manager in London, to find out the motivators behind the scheme. "As part of Shearman & Sterling's ongoing commitment to diversity, inclusion and social mobility, the firm has been seeking opportunities to help to, demonstrably and tangibly, address these systemic issues and provide talented, Black students with the access to the legal profession, and the mentoring and training, that they need to thrive as successful corporate lawyers," he said.
Finding a community
The BUILD programme makes a mark when it comes to visibility and mentorship. Interns are connected with supervisors who provide mentoring not only during the internship, but also following its completion. "BUILD allowed me to make new connections, meet new people, find a community and align my personal journey with the community too," says a scheme participant.
"The best thing about BUILD is meeting the people," adds another former intern. "Before coming here, I had these assumptions about how lawyers look like and how they spoke to people. Coming in here, I have learnt that they're just like us, that they're normal people and we do share some common goals and interests as well."
Participating in the programme also helped some past interns develop an appreciation for smaller training cohort sizes that US firms like Shearman & Sterling offer. As another scheme participant explains: "Smaller intakes make it easier to build working relationships with colleagues which, in my opinion, makes it a fruitful learning space. Not only do I now view Shearman & Sterling as a place I can see myself working in, but the firm is a place I actively want to work for."
A step closer to making it as a solicitor
BUILD sets you in great stead to secure a training contract. It offers workshops and training seminars, as well as real-life insight into the world of City law. For Sikemi Adetola, a future Shearman & Sterling trainee, the programme acted as a stepping stone for her legal career: "Taking part in BUILD was a transformative moment for me when pursuing a career in law," she says, continuing that the exposure through the programme set her up "to then complete a vacation scheme at the firm, and subsequently, receive a training contract offer. I really recommend BUILD to anyone interested in a career in law."
There is a lot of practical exposure that will come in handy during your legal career. "I particularly enjoyed the day we spent with one of the firm's energy clients where we learned how in-house counsel works with Shearman & Sterling," said Amaka Oditah, a BUILD intern turned trainee. "With plenty of social opportunities, wellbeing and mentoring sessions, the programme is well-rounded and a great introduction to the world of legal practice."
About Legal Cheek Careers posts.