Devereux Chambers barrister Matthew Bignell shares his step by step guide to securing pupillage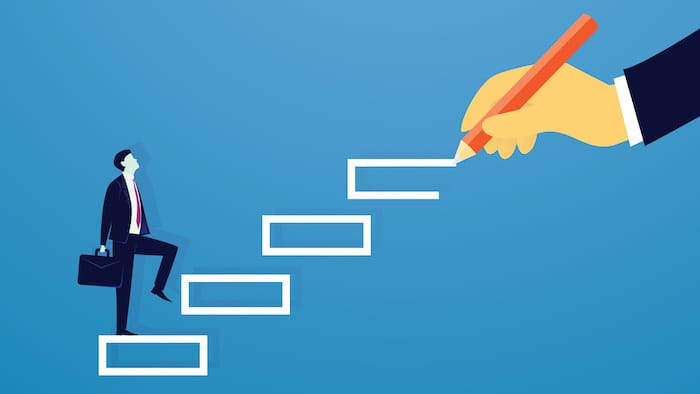 Applying for pupillage can be daunting and is certainly challenging. You will need to approach the application process in a careful and considered manner. This brief guide sets out some pointers to help you increase your chances of a pupillage offer.
Where to apply
The obvious starting point is to identify the chambers which specialise in the practice areas you are targeting. The Chambers and Partners and Legal 500 rankings are good places to begin your search. It is generally helpful to consult chambers' websites but bear in mind that these can include wide areas of expertise so read with a discerning eye. Pay particular attention to any information given on the areas of work involved in pupillage. These are a good indicator of the core areas of work at the chambers in question.
If you are looking to find out more about a particular chambers, there is no substitute for going directly to the source and talking with barristers at that chambers about their core areas of work. You can do this by attending pupillage fairs, open days or outreach events, and of course by undertaking mini-pupillages. This should allow you to get a better sense of what chambers do and what they are looking for.
Think carefully about how many chambers to apply to and which chambers are your priority. Remember that good applications take time and effort. Be realistic about your qualifications and experience and tailor the chambers you apply to accordingly. Do not be dissuaded from aiming for a particular chambers if you judge that you are in a position to make a competitive application.
Passing the paper sift
This is the first test of your written advocacy. Craft your written applications carefully. Remember that your object is to persuade the reader to invite you to interview. Make every effort to ensure your applications are written in a clear, concise, and convincing fashion.
Each application you make should follow the basics of persuasive written submissions. Answer the questions you are being asked. Make sure your answers are well structured and coherent. Where you assert that you possess qualities or interests, provide evidence to substantiate those assertions. For instance, if you say that you are an accomplished advocate, give examples of mooting, public speaking, or other advocacy experience to support this. If you have particularly impressive achievements or experience then be sure to highlight these at the appropriate juncture.
Tailor each application you make to the individual chambers you are applying to. Generic or insufficiently specific applications tend to be easily identified and quickly discarded. To avoid this fate, you need to do your research. Delve into the detail of chambers' websites and other available resources. Look for any information on pupillage criteria, seek out articles and blogs (advice from recent pupils can be particularly helpful), and read up on notable cases that members of chambers have been instructed in. Focus your application on the qualities and experience that the chambers in question is looking for. Build in references to cases, articles, and/or other matters that barristers from that chambers have been involved in.
Remember that the reader will likely only have a few minutes to look over your application. Ensure your answers are direct and to the point. Read over your application to check you are happy with your answers. Then ask someone else to double check that there are no obvious mistakes. Make sure that the reader is not given any excuse to doubt the quality of your written advocacy.
Impressing at interview
Making it to interview is an accomplishment in itself. You should take confidence from any and every invitation to interview you receive. The challenge is then to impress at interview. Interviews are tricky and unpredictable. There is no golden formula for success. With that said, your general aim should be to present yourself as competent and engaging.
The first stage is to prepare as best you can. Re-familiarise yourself with basic legal principles. For example, if you are applying to a civil and commercial chambers it is a good bet to brush up on your basic contract and tort law. Keep an eye on legal issues in the mainstream media and notable cases in the practice areas that the relevant chambers specialises in. This is especially important if members of that chambers are involved in these issues or cases and/or if you declared an interest in these issues or cases in the course of your written application. Think about the questions you are likely to be asked and prepare answers for those questions as far as you can.
The second stage is to perform at interview. Clearly this is a highly pressurised situation but try to relax as far as possible. Answer the questions you are asked directly. If you have prepared an answer for a question that comes up, take the opportunity to impress with both hands. Unexpected questions will come up, do not be afraid to take a little time to think over your answers and explain your thought process where relevant. Remember this is not only a test of your oral advocacy but also your ability to work both for and with the barristers who are interviewing you. If you are considered and self-aware, this will stand you in good stead.
Do not be overly disheartened if an interview does not go as well as you would like. The more interviews you attend, the better you will get. You may find it useful to keep a record of questions you were asked at interview and think about how you could have answered those questions with hindsight. There may be overlap between questions asked at different interviews and in any event, thinking about how to answer interview questions is valuable practice for the next time you are put on the spot.
The importance of resilience
Resilience is a key skill in applying for pupillage, and indeed at the bar in general. You are very likely to face some level of rejection at the paper sift and/or at interview. You will need to take this in your stride. Look for feedback where this is available, assess for yourself where you think you can improve, and then put these improvements into practice as far as possible.
All the very best of luck!
Matthew Bignell is a barrister at Devereux Chambers, practising in all of Chambers' main areas of work, with a particular emphasis on employment, tax, commercial litigation, and personal injury. Matthew's chambers profile is available here. Find out more about Devereux Chambers here.
About Legal Cheek Careers posts.