Keily Blair and Kirsty O'Connor talk to Legal Cheek Careers about level playing fields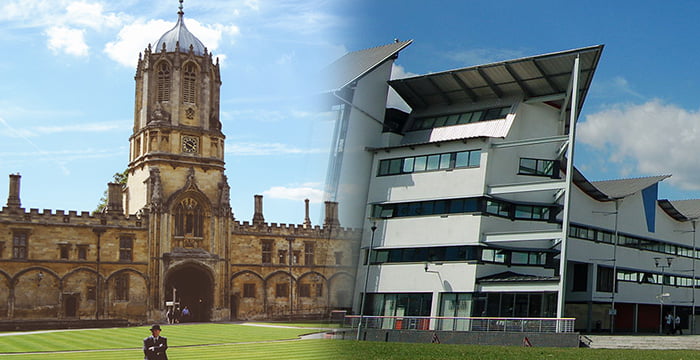 Aiming high is a central theme of PwC's most recent social mobility programme; a partnership with Aspiring Solicitors, a diversity organisation.
Keily Blair, a director in PwC's regulatory and commercial dispute team, explains the thinking behind the programme: "A good job can, literally, change someone's life. We believe that people's backgrounds are not a barrier to professional advancement and success; we want them to aim high."
The firm is looking for candidates who, as Blair puts it, "may be disadvantaged by where they come from". That could mean those who are the first generation in their family to go to university, those who did not go to the "right" schools, or alternatively people who have carried some kind of burden, such as feeling that they have had to hide their sexuality, long-term illnesses, mental health concerns or carer responsibilities.
The programme, which went live at the end of April, involves a number of workshops that aim to prepare these students for vacation scheme and training contract assessments, as well as future work. "We are opening up the firm so that it is a more accessible place, and we are going to equip potential candidates with the skills to get the best jobs so that there is more of a level playing field," says Blair. PwC is also taking part in the Professional Ambassadors mentoring programme involving 30 members of PwC's legal network.
Initiatives such as this latest tie-up are part of PwC's social mobility strategy, which each year collectively helps a total of 25,000 young people to develop workplace skills. There is a particular focus on social mobility "coldspots" and providing paid work experience for at least 1,000 young people from disadvantaged backgrounds.
Blair has a strong belief that the only elements that should matter to an individual's future are their "talent and determination". She speaks as one for whom this is absolutely true: as a single mum of two, she forged a career for herself which took her from Oxford Brookes University all the way to the heady heights of magic circle firm Allen & Overy, then onto a US firm and most recently to being a director at PwC.
The Big Four giant, which has a legal function that is bigger than many major law firms and takes on 25 trainee solicitors each year, is also reviewing its graduate recruitment programmes as it looks into ways in which the more traditional elements of the recruitment process could be barriers to underrepresented groups and those with socio-economic disadvantages. For instance, PwC has recently removed the requirement for candidates to list their UCAS points. As Blair observes: "What do the UCAS points matter if a candidate got a great degree after that?"
Some things in life are free

When commercial disputes lawyer Kirsty O'Connor joined PwC's regulatory and compliance team last year, she was impressed with the range of networks, programmes and targets on diversity (the firm currently has a target of 30% new female partners) and corporate social responsibility. What it didn't have, unlike many leading law firms, was a structured legal pro bono and CSR programme. In response, she and Blair put together a proposal for such a scheme, which was green-lighted at the end of 2017. As O'Connor says,
"PwC already has a fantastic Community Affairs programme, promoting volunteering and fundraising opportunities for staff across the UK. We want to build on that programme and engage the legal network in activities supporting the community."
As part of this, PwC will be partnering with a yet-to-be-revealed London-based university to launch a pro bono legal advice clinic in the autumn. It will be a weekly clinic where PwC's legal network collaborates with law students to provide pro bono legal advice, particularly focused on social enterprises, as well as advising start-ups, sole traders and tech clients.
O'Connor says: "As a firm, there is an emphasis on seeing ourselves as very much part of the society around us." The firm has an organisation-wide initiative called 'One Firm, One Day', where staff across PwC get involved in a whole range of volunteering and mentoring programmes (including the popular London Legal Walk). "The initiative gets huge support from staff," O'Connor continues. "This is about encouraging everyone to collaborate with each other within what is a very large firm, and seeing what PwC can do to build trust in that society."
PwC will be open for applications to its 2019 opportunities later this summer — get a head start on your career by signing up to the PwC Talent Network to be one of first to hear when vacancies go live and to get your application in early.