Dr Mateja Durovic, reader of contract and commercial law at King's College London, explains how digitalisation is uprooting existing legal frameworks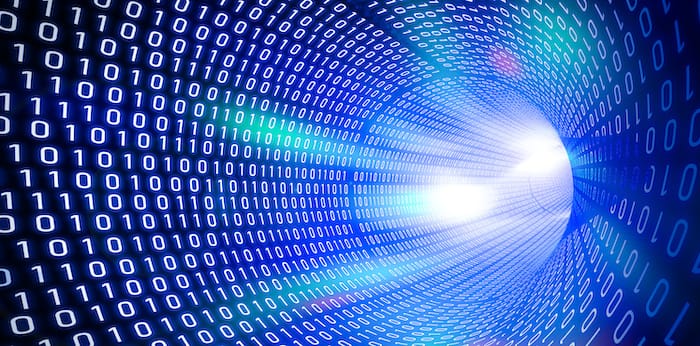 Contract law, tort law, financial law, and even jurisprudence — to name a few — are all are being shaped and re-shaped by digitalisation.
Living in what has been dubbed the 'fourth industrial revolution', technology is developing at unprecedented rates and spearheading change across our markets, society, economy and, in turn, legal frameworks. An obvious case is ecommerce; growing exponentially in the early 1990s and forcing common law and contract law to enter the digital domain. With blockchain technology now able to self-execute a contractual promise, smart contracts are causing the same disruption today.
Mateja Durovic, reader of contract and commercial law at King's College London, explains, "smart contracts are an excellent example of whether a hundred-year-old common law system provides an adequate framework in this context". Getting this framework right is in our interests too. England is one of the most commercially friendly systems of contract law worldwide and London needs to retain its position as a commercial hub post-Brexit.

When it comes to the status of smart contracts, Durovic sees two clear issues; "first we must look at improving enforceability, then we need to focus on making smart contracts future-proof and attractive for investment", he tells me. Although, while smart contracts have been given the green light in the commercial setting, the question of consumer smart contracts is "potentially much more problematic", and something we'll have to watch unfold in the courts.
The past five years have also resulted in a sea-change across data privacy law. Approaching its third year in operation this month, the Data Protection Act (2018) (transposing the EU General Data Protection Regulation (GDPR)) has made a significant dent in disrupting the business and commercialising of data. Although, its future in a Britain that is 'open for business' post-Brexit remains to be determined. The expansion of digital markets has also uprooted competition law and policy. Traditional theories of harm and notions of 'abuse' have been thrown up in the air as platform giants such as Amazon control both the demand and the supply side of the market.
One of the institutions leading the research around digitalisation and the law is King's College London's Centre for Technology, Ethics, Law and Society (TELOS). As one of the first and oldest centres of its kind in Europe, TELOS aims to observe and search for the answers to the legal questions emerging in digital law. Durovic, who is the deputy director of the centre, describes TELOS as "an umbrella organisation for colleagues across King's to share research and have a singular framework for researching digital law across different fields."
Off the back of TELOS's wider research, King's academics have joined forces to launch a new two-week digital law course, running online as part of The Dickson Poon School of Law's new Executive and Professional Education programmes.
Led by experts across contract & commercial, international finance, media and information, intellectual property (IP), and competition law, it is one of the first programmes of its kind. The course is designed for legal professionals grappling with the legal questions of digitalisation — including legal practitioners, in-house lawyers, and policy makers, tasked with amending existing frameworks to the digital context. It also offers a head start for students and academics; covering the digital law issues they will face going into the profession.
Commenting on the new offering, Durovic says:
"We are lucky here at King's because we have one of the biggest research clusters in the area of digital law. We have experts on fields such as IP law, consumer law, contract law, financial law and have divided this course up to reflect such. As a participant you'll therefore gain a broad overview of each of the different areas of law that are being affected, alongside how the law is responding."
"The rule of law is at the heart of digital law," he continues. As society becomes more digitalised, the law needs to support the application of these new technologies, whilst also ensuring fundamental values are being protected. A balancing exercise must take place — and the question of 'how' is still in its infancy.
About Legal Cheek Careers posts.