King's College London's Chris Howard shares his vision for the future of legal education, ahead of his virtual appearance at LegalEdCon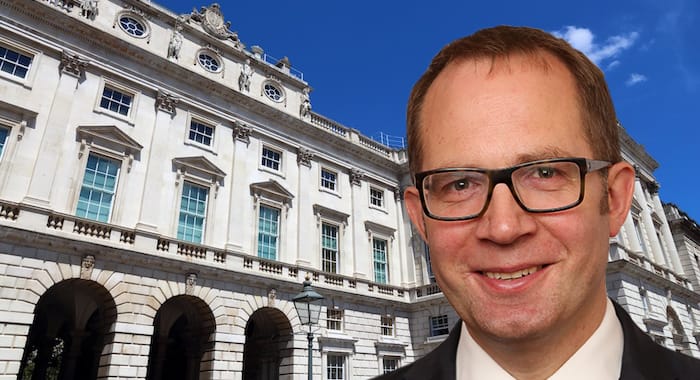 The Dickson Poon School of Law at King's College London's (King's) has broken new ground by adding to its strength as a leading university law school, with the professional education expertise of its new Professional Law Institute (PLI).
The PLI division complements The Dickson Poon School of Law's offering at both undergraduate and postgraduate level through the creation of professional education programmes designed to prepare students for the demands of modern legal practice.
"It's an interesting time for the development of legal education and training," observes Chris Howard, Director of Professional Legal Education. "The Solicitors Qualifying Exam (SQE) is just one of the drivers of change; there are other major trends shaping professional education including technology, politics and globalisation," he adds.
The PLI is responding to these changes under Chris' leadership. "Legal practice is changing and we want to build on our strengths rather than simply rest on our existing reputation," he says.
The Institute, which forms part of The Dickson Poon School of Law, was conceived just over three years ago and brings together initiatives such as the King's Legal Clinic; the Professional Skills undergraduate modules on Negotiation, Strategic Decision-making, Accounting and Financial Reporting, and Corporate Finance; and a series of industry events such as the recent Future of Legal Practice series. It also supports mooting, the work of the King's Careers and Employability team, and practice-based research.
King's is well-positioned to offer students practice-based learning. The Russell Group institution is based on London's Strand, in the heart of legal London, and has strong ties to City-based global law firms and chambers. Chris' own background as a City lawyer and senior lecturer is informing the civic focus at King's. The former Trowers & Hamlins Construction solicitor initially came to King's to teach on its Master's in Construction Law. "It's one of the few Construction Master's programmes in the country", Chris explains, adding, "my experience as a lawyer and academic practitioner had a real home at King's."
Further strengthening its links to the legal profession, King's entered into an agreement with global provider BARBRI last year for BARBRI to offer King's students discounted training for the New York and California bar exam at the King's campus, and teamed up with the Inns of Court College of Advocacy (ICCA) this year to become its validating partner to help launch the ICCA's new two-part bar course. James Lee, Vice-Dean for Education, will be explaining more about the ICCA partnership at LegalEdCon. Chris says that partnerships will continue to play an important part in King's professional legal education strategy.
The SQE provides educators with a blank canvas to re-imagine the solicitor qualification process and Chris and his team are taking the opportunity to explore options to bring to the market an exciting new postgraduate offering, geared more closely to preparation for legal practice than standard academic programmes. It will also be working with BARBRI, which has long-standing experience preparing students for multiple-choice assessments, the proposed format of SQE1, to enable King's students to complete their SQE1 training. This could be an interesting proposition for law firms looking to offer training that goes beyond the Solicitors Regulation Authority's centrally set exams.
Technology and how it will affect the training of junior lawyers looks set to continue to be a driver of change for the legal profession in the years ahead.
The professional education programmes being prepared by the PLI will all embed Legal Technology, Chris reveals. Some of King's current programmes already do. Its LLM, for example, offers insights into emerging areas such as big data, fintech and cryptocurrencies, areas of real importance to future tech lawyers. In addition, student-run societies such as King's Information Technology and Intellectual Property Law Society enhance the learning experience and encourage engagement with tech among the student population. Their mission is to forge the 'lawyer 2.0'.
The Dickson Poon School of Law already delivers fully online LLMs geared towards practitioners; and a master's in International Tax Law will soon be added to an online offering that includes International Corporate and Commercial Law, and International Finance Law. Professor Jonathan Schwarz will be saying more about this at LegalEdCon.
The coronavirus lockdown has ushered in a digital revolution in teaching. Online learning has come to the fore: law schools have moved from traditional lecture theatres to online classes and made alternative assessment arrangements. King's has already made good ground in this space but the challenge has provided an opportunity to do more. Chris explains:
"The COVID-19 crisis has challenged us to re-think how face-to-face teaching connects with online learning, and with the support of colleagues in King's Online, we're finding new ways in which the two can work in harmony together."
There are advantages in opting for a blended approach with a well-oiled digital learning platform: students from across the globe can access a King's education.
For now, though, The Dickson Poon School of Law is focused on guiding current students through the uncertain times. Chris offers this advice to students hoping to secure a training contract or pupillage:
"First, try not to panic about the impact of the current pandemic. It's a time of upheaval and there are clearly going to be changes but students should not be alarmed and think that the need for legal services will dry up. If anything, they will be needed more than ever as individuals and corporates face up to new challenges. Take stock for the time being and maintain confidence in your ability. Don't be fazed by the demands of the new world and instead use it as an opportunity to learn new skills.
Second, it's important more so than ever to be ready to adapt the approach you take to your career. It's not just about training contracts and pupillage. Be ready to consider new types of roles at a range of organisations. In the past the linear structure [trainee, associate, partner] provided an obvious set of goals but actually your career in the new environment may follow in a variety of different trajectories."
Chris Howard will be speaking at LegalEdCon 2020, a virtual event, on Thursday 14 May. Third release tickets are available to purchase until the end of this week.
About Legal Cheek Careers posts.