Advice from BARBRI, Hill Dickinson, Irwin Mitchell, Linklaters and Pinsent Masons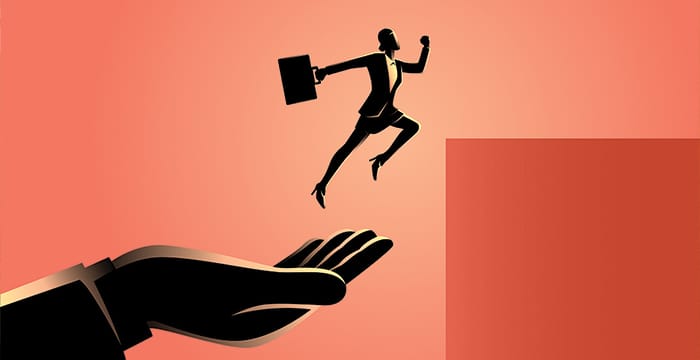 Lawyers from Hill Dickinson, Irwin Mitchell, Linklaters and Pinsent Masons joined BARBRI's international managing director at Legal Cheek's recent student event in Manchester.
They considered key commercial awareness topics, including the turning economic cycle, rising global trade tensions and lawtech disruption, alongside the impact of the SQE, while reflecting on what they have learned from their own career journeys.
Sitting on the panel was BARBRI's international managing director, Sarah Hutchinson; Ian Gillis, Hill Dickinson partner and head of the firm's Manchester corporate team; Irwin Mitchell corporate partner Victoria Zivkovic; Christy O'Connell, Linklaters corporate and private equity managing associate; and Pinsent Masons real estate legal director Claire Gregory. Here are their best bits.
Lawyers survive by being adaptable
"I've been through three economic downturns and lawyers have survived them all," said BARBRI international managing director Sarah Hutchinson. "Trainee numbers fell after 2008 but have since recovered and the lawyers who have done well during this period are those who have shown agility, flexibility and a global mindset, while having a go at whatever comes through the door and not turning down opportunities. That approach will always stand trainees in good stead."

The lawyers on the panel from Hill Dickinson, Irwin Mitchell, Linklaters and Pinsent Masons struck a similar note, as they told the audience how their countercyclical practice areas — such as litigation and insolvency — pick up during a downturn to balance out the fall in transactional work.
Victoria Zivkovic, a partner in Irwin Mitchell's M&A, private equity and venture capital team, explained how her department has been enjoying a busy few years but enjoyed the hedge of the other part of Irwin Mitchell's business, personal injury, which tends to perform consistently well independently of wider economic conditions. "It's a good balance, which all businesses need if they are to perform well over a long period," she said.
Meanwhile, Linklaters senior associate Christy O'Connell gave a sense of how law firms help their clients surf the economic waves. She said:
"The key thing is helping our clients mitigate risk and take advantage of whatever conditions prevail."
Tech is important, but client relationships are still key
The speakers agreed that technology is set to become more important to law firms over the years ahead, amid wholesale investment in new legal tech designed to boost efficiency. Claire Gregory, a legal director at famously tech-savvy firm Pinsent Masons, relayed some of the impressive results she and her colleagues had witnessed when employing artificial intelligence and other machine learning software, but added: "People like instructing people."
Hill Dickinson partner Ian Gillis developed on this theme, recalling some advice from one of his mentors, Jim Davies, the former managing partner of DWF, given to him on the first day of his training contract: "Make friends into clients and clients into friends." Gillis continued: "I can't overstate the importance of client relationships in this business."
Future lawyers have strengths they can play to
As BARBRI prepares to shake up legal education with the launch of its new Solicitors Qualifying Exam (SQE) preparation course, Hutchinson highlighted how the legal profession — and indeed the wider world of work — had changed profoundly in recent years, with greater remote communication through email, conference calls and Skype, and far more agile. One of the upshots of this, she noted, is that "lawyers need to be adept at communicating remotely and law students' ability to do this will be tested at assessment centres."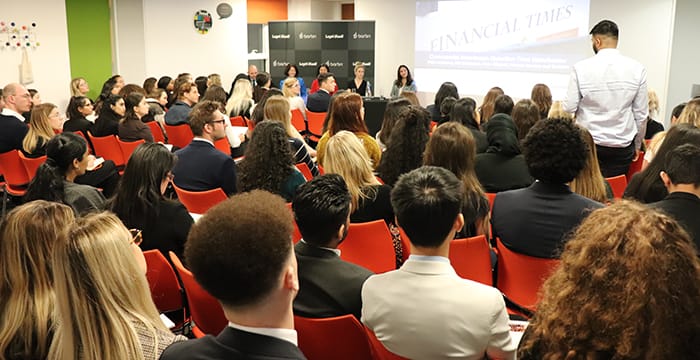 "So many meetings in my area of corporate law and private equity are conducted remotely these days, which does require different skills," added Zivkovic.
This plays to the strengths of digital native Generation Z'ers, who tend to be more comfortable in online settings. But it comes with some potential pitfalls. "Your ease using social media could work against you if it leads you to communicate in too casual a style. Communication at work is still formal, even when done online, and you have to adapt to that," said Hutchinson.
What helped you most to get where you are now?

Resilience (the ability to keep "trucking along") and flexibility are two highly desirable traits aspiring lawyers should possess, explains BARBRI international managing director and former lawyer Sarah Hutchinson

Posted by Legal Cheek on Thursday, 2 January 2020
Gen Z also tends to be pretty good at operating the AI tools that baffle more senior lawyers. Even the youthful O'Connell admitted that she had come to rely on her trainees for such guidance.
The SQE will allow students to think differently about qualifying as lawyers
"If you get a sponsored training contract place with the likes of Hill Dickinson, Irwin Mitchell, Linklaters or Pinsent Masons, take it, and follow their preferred route to qualification," advised Hutchinson. "But if you have not yet secured funding for your training, then investigate the increased flexibility inherent in the SQE, and don't assume you have to pay high GDL/LPC fees. BARBRI is entering the SQE prep market with a cost-effective and efficient course that accelerates your ability to earn whilst you qualify."
One of the features of the SQE is that it will allow students to qualify as lawyers much more flexibly. After a centrally assessed multiple-choice knowledge exam, which will be not dissimilar to the New York bar exam that BARBRI is well known for preparing students for in the US, the second part of the SQE is skills-based and can be done almost entirely on the job. "Work at a law firm tech incubator or work as a paralegal and your experience will count to qualifying as a solicitor. Students need to start thinking differently," said Hutchinson.
One piece of advice
Hill Dickinson's Gillis: "When you go into an interview, treat the job as yours. Have a positive mindset and aim to show the interviewers that they made the right decision in putting you on the shortlist."
Irwin Mitchell's Zivkovic: "Be the person who puts your hand up and says 'yes' to things, even if it means you work longer hours at first. It will bring opportunities that help you further down the line."
Linklaters' O'Connell: "'Commercial awareness' is not a new term but it remains as important as ever. The candidates who are more advanced in their thinking about the business world always stand out."
Pinsent Masons' Gregory: "Most people in this job are very bright. So you're probably not going to differentiate yourself on grounds of intelligence. Instead, it's about working hard and showing the right attitude. That is what will set you apart."
BARBRI's Hutchinson: "Resilience and flexibility will take you a long way. I wasn't the most academically able person in my class at law school, but I'm still standing."