Ahead of 'Commercial Awareness Question Time' in London on Tuesday 19 November, Victoria Cromwell, head of SQE at BARBRI, discusses lawtech and legal education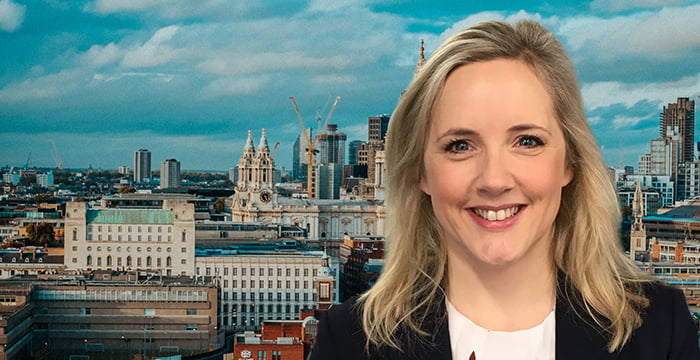 In the next few years, the qualification path for solicitors will begin to look very different. From 2021, the Solicitors Qualifying Exam (SQE) will begin to replace the Legal Practice Course (LPC) and two-year training contract as we know it.
Meanwhile, legal technology continues to advance and, while the spectre of "robot lawyers" may scare some people, most welcome the fact AI technology and document automation systems free them from the more monotonous types of trainee work and give them a chance to take on more meaningful work at an earlier stage in their career.
"There are opportunities beyond the traditional two-year, four-seat rotation contract," says Victoria Cromwell, head of SQE at global legal education provider BARBRI. "You can take a slightly different career path than previously, with scope for experience gained, for example, as a paralegal or in a law clinic to count as qualifying work experience. Legal tech has also widened the scope of opportunities available. Changes such as more automation should not be feared, because they create other opportunities." She also emphasises the fact that the opportunities to work and qualify internationally, including in the US, are much bigger than many graduates may think.
For those looking to enter the profession or who are applying for training contracts, Cromwell highlights the importance of keeping on top of what's happening in legal tech, for example by reading the legal press. "I used to read the Financial Times when applying for jobs in commercial law so as to be aware of what was happening in the business world. People today need to keep abreast of legal tech. Look at the website and online presence of the firm(s) to which you are considering applying for a snapshot of current initiatives, and read the legal press for interesting developments. Legal tech is a buzzword and firms are shouting about their innovations in this area, so make sure you know what particular firms are doing and can talk knowledgeably about it at interview."

As for choosing which of the multitude of practice areas to specialise in, Cromwell's advice is to keep an open mind. "When I arrived at Addleshaw Goddard, I knew I wanted to work in commercial/corporate law but didn't know at that stage in which practice area I wanted to qualify. I don't think you can truly know what lawyers in a particular team do, and whether it would be something you enjoy, until you have gained some experience there. Several of my contemporaries who were set on a particular specialism before they started ended up choosing to do something completely different."
Cromwell has previously worked as a knowledge management lawyer at Freshfields, as a managing associate at Linklaters and as an associate at Addleshaws, after completing her training contract at the firm. She is now at BARBRI, helping to develop its SQE course. BARBRI is probably best known for its bar exam preparation courses in the US, and also runs a Qualified Lawyers Transfer Scheme (QLTS) course in the UK. So, what will BARBRI's SQE entail?
Tuition will be delivered through blended learning, consisting of online lectures, face-to-face workshops and one-to-one mentoring. It will be designed to be as flexible as possible, allowing people to work part-time or even full-time while they study, providing a cheaper, quicker, more flexible route to qualification. "Legal tech and innovation are key areas of interest for BARBRI," Cromwell says. "We are continually looking at how students should be learning to equip themselves for life in a law firm. SQE preparation should be less about classroom learning and more about individual accountability in preparation for the working environment. It's about having a strong relationship with the training provider the student chooses in terms of more personalised one-to-one, robust feedback, to mirror better what will happen in a firm."
The SQE is due to launch in 2021, and will be phased in on an optional basis over several years, with both the LPC and the GDL (Graduate Diploma in Law) for non-law graduates expected to have been abolished by 2032. Under current proposals, the solicitor qualification process will consist of a degree, the SQE and at least 24 months of legal work experience, not necessarily all completed at the same firm or organisation. There will be two parts to the exam: SQE1 will cover legal knowledge and SQE2 will assess practical skills such as drafting, advocacy and client interviewing.
One of the criticisms of the new system is that there are no electives. The electives take up about one third of the current LPC, and allow students to focus on a particular area, such as commercial law and practice, personal injury or private client law. Cromwell explains: "Tailoring of the LPC is good for firms, but may ultimately limit the opportunities of its future trainees. The SQE is a national exam, and is a benchmark everyone will have to pass in order to be deemed fit to practice as a solicitor. Some concerns have been raised about whether passing the SQE means that trainees will actually be practice ready because of the lack of electives, as there is a perceived gap between the SQE and what firms would expect from trainees. However there is still scope for firms to provide this during qualifying work experience if required. For example, BARBRI is partnering with the College of Legal Practice to offer SQE Plus, a programme designed to develop business and commercial legal skills before or during qualifying work experience."
Victoria Cromwell will be speaking alongside lawyers from Bryan Cave Leighton Paisner, Gowling WLG, Ropes & Gray and Squire Patton Boggs at our 'Commercial Awareness Question Time' event in London on Tuesday 19 November. This event is now fully booked, however you can still apply for the waiting list.