Featuring lawyers from Cleary Gottlieb, Clyde & Co, Reed Smith, 11KBW and First 100 Years; hosted at Rich Mix Shoreditch; open to all students and recent graduates — Thursday 12 March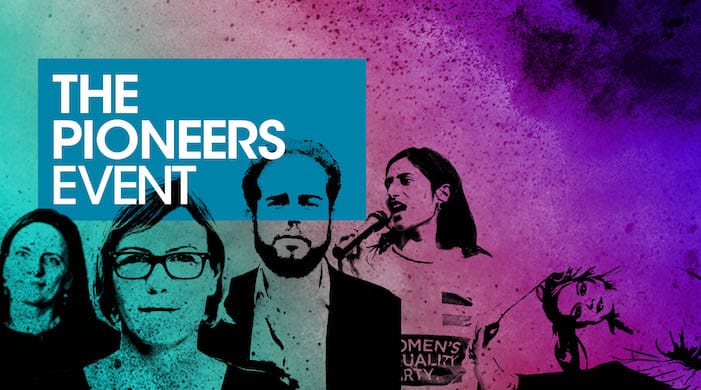 Hear from the professionals who are shaking up the legal industry at 'The Pioneers', a collaboration between Legal Cheek and The University of Law.
The student event takes place on the evening of Thursday 12 March at Rich Mix, Shoreditch, London. It features the following speakers:
Eloise Skinner, wellness blogger and associate at Cleary Gottlieb
Dana Denis Smith, the founder of the First 100 Years project, as well as flexible working legal tech company Obelisk
Harini Iyengar, Women's Equality Party candidate and barrister at 11KBW
Wynne Lawrence, climate risk and resilience senior associate at Clyde & Co
Jonathan Andrews, disability campaigner and associate in Reed Smith's entertainment and media team
Date: Thursday 12 March 2020
Time: 5:30pm to 8:30pm
Location: Rich Mix, Shoreditch, London
Level: Students, Graduates
Each speaker will deliver a TED-style talk about how they have helped to bring about change in their respective fields, and share their advice with students hoping to follow in their footsteps. There will then be a panel session chaired by Legal Cheek publisher Alex Aldridge, with questions from the audience.
Afterwards the speakers will join attendees for networking over canapés and drinks.
Apply to attend. You'll be asked to submit a CV and two questions for the panel.