Experts consider what Birmingham has to offer trainees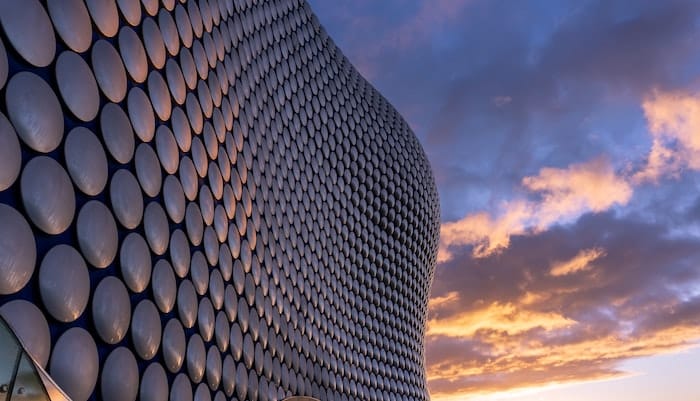 Our latest Secrets to Success event, in association with The University of Law (ULaw), provided students with the opportunity to hear four lawyers from firms with a significant presence in the Midlands discuss the "increasingly local market".
On the panel were: Charlotte Ward, director in the real estate team at DWF; Rob Bridgman, partner in the property litigation team at Gowling WLG; Nicole Livesey, partner in the corporate transactional team at Pinsent Masons; and Kamran Abdullah, tutor at ULaw Nottingham and former solicitor at Eversheds Sutherland.
The Birmingham legal market
Before advising students on how they can impress Birmingham firms, the panel first considered the benefits of the region compared to London. Gowling's Rob Bridgman emphasised that trainees are exposed to "City quality work with a better work/life balance". Expanding on this, he explained that compared to his London colleagues, he has found Gowling to be more flexible with working hours, allowing him to work to his own schedule.
Pinsent Masons' Nicole Livesey observed that Birmingham has noticeably evolved in the last five years and it is an "exciting place to be again". She noted how Birmingham benefits from being so close to London as there is a demand for top quality legal services without the overhead costs attached to the City. According to Livesey, this means more global head offices are moving to the West Midland region, making Birmingham an attractive city for aspiring solicitors.
ULaw's Kamran Abdullah was keen to stress the benefits of the open plan offices, a key feature of law firms in the Midlands. Abdullah believes this feature greatly improves the quality of training junior lawyers receive as they can "absorb from everyone" due to the "physically open environment". Consequently, the firms provide a collegiate atmosphere where trainees can learn from their superiors at a faster rate.
How to secure a training contract
After being told about the merits of training in the Midlands, students at last month's virtual event were eager to hear the panellists' advice on securing a training contract. Both Livesey and Abdullah were quick to recommend the vacation scheme route, with Abdullah describing it as "a lot easier than getting caught in the post-graduation hunt for training contracts". DWF's Charlotte Ward reassured post-graduates, however, that it is possible to find a training contract after university as she recounted her own experience of finding a firm to train with after spending time in Japan teaching English.
Acknowledging the long hours involved in training as a solicitor, Ward encouraged students to take time to make decisions carefully with regards TCs as "enjoyment is key". When interviewing, Ward believes that it is important to show the firm "who you are and what you are interested in". Livesey reiterated this as she discouraged students from "trying to be the person you think we want you to be".
While it can be difficult to write TC applications which simultaneously convey your personality and your dedication to a career in law, Bridgman emphasised that the best applications "link life experiences to the skills you need as a lawyer". In his own applications, Bridgman frequently referred to his interest in music, even promising to set up a choir at Gowling WLG (then Wragge & Co) if he was successful. Bridgman reminded students that when firms are hiring trainees, they are looking for people "they can share the same bit of carpet with for eight or nine hours a day".
Commercial awareness is still, of course, an important attribute for candidates to have, yet Abdullah advised students to start with a commercial interest. The Financial Times will be unintelligible, he said, if you don't already have a commercial interest. Adding to this, Livesey suggested that students should demonstrate their commerciality through something that actually happened to them or something that means something to them, using the example of a part-time job.
With regard to applying to Midland-based firms specifically, Bridgman explained how it is important to demonstrate a link to the region in TC applications as you have to show the firm why you want to train there.
Will Birmingham firms continue to work from home?
The panellists were also asked to comment more generally on what they predict future commercial office spaces to look like as Covid restrictions ease. Livesey admitted that the work from home (WFH) model "is accepted and proven" but she personally advocates for a hybrid working style, which means solicitors will be in the office when a deal is "in full flow".
This flexible working environment was also supported by Bridgman, and he predicts that the future of office spaces will be driven by clients. Zoom and the WFH model helped cement some client relationships, he explained, but others have been eager to interact in the office. As such, it is likely that lawyers will work in a "more agile manner" going forward.
About Legal Cheek Careers posts.