Solicitors and legal education experts discuss opportunities for aspiring lawyers in the South East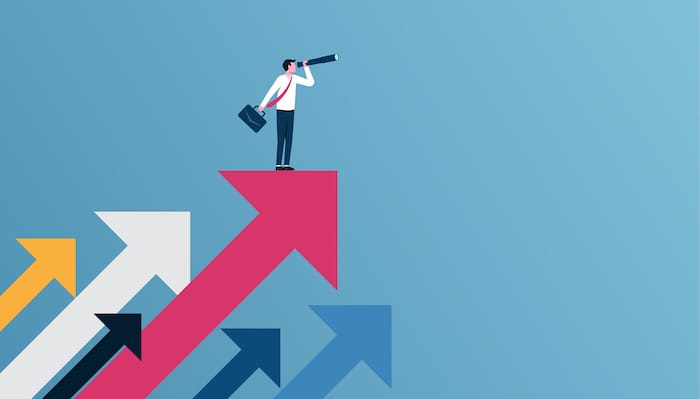 The Thames Valley, whilst only a 47 square mile area, boasts an economy worth £83 billion.
At the latest in Legal Cheek and The University of Law's (ULaw) virtual commercial awareness series, 'Secrets to Success London & South East', lawyers from Kingsley Napley, Penningtons and Harrison Clark Rickerbys, alongside a legal education expert from ULaw, explained why the South East's booming tech and private equity market is attracting aspiring lawyers.
The speakers
• Kirsty Allen, senior associate in the medical negligence & personal injury team at Kingsley Napley
• Lucy Edwards, partner in the private client team at Penningtons
• Rachel Turner, partner and head of the Thames Valley corporate team at Harrison Clark Rickerbys
• Margaret Matthews, ULaw Reading campus manager and former solicitor at Fladgate and Eversheds
The thriving tech scene
The Thames corridor is known for its thriving tech scene, home to the UK headquarters of tech giant Microsoft, alongside other global players Oracle, Vodafone and Télefonica. The tech presence in the region has seen mid-market private equity take off, attracting skills, infrastructure investment, and in turn, legal work.
All four panellists noted how the region's tech boom has affected and continues to affect their practice areas. Rachel Turner, partner and head of the Thames Valley corporate team at Harrsion Clark Rickerbys (HCR), told the virtual audience of over 200 attendees, "tech pervades all that I do. Whether it's MedTech, RegTech, EdTech or FinTech. Essentially, anything that requires both process and development can have the 'tech' added onto the end."
In-house opportunities have also shot up in the region, with Vodafone and Microsoft now opening their doors to trainees. As Margaret Mathews, ULaw Reading campus manager explained, often it's invaluable to start out with "on-the-shopfloor" experience, before segueing into private practice. "In-house experience is something law firms are increasingly on the lookout for," Turner affirmed.
Growth and expansion
Firms in the South East are also in the market for mergers. Only this month, HCR completed its merger with Hewitsons, resulting in a combined entity of approximately 780 people and £65 million turnover. "We see opportunities and we take them," Turner told the audience. She continued: "If it looks right, feels right, and makes commercial business sense, give it a go."
Mergers can be a great way for a firm to increase critical mass, alter the types of clients they attract, and diversify into new markets. Although, they can also be known to "shake things up" internally. Responding to this question, Turner explained, "the right merger won't shake anything up"; instead, it should be more of a "natural fit".
Penningtons has also been expanding in recent years, with mergers in 2014 and 2019 respectively. For Penningtons private client partner Lucy Edwards, firm mergers coincided with career milestones; at newly qualified (NQ), associate, and partner level. Echoing Turner, she explained how each merger has felt like a "natural progression", rather than "a shot in the dark". Communication is key in any change that a firm goes through, and "it's about making sure everyone in the firm feels like they have a voice in the integration process," she explained.
Work culture in a mid-sized firm
Work culture is noticeably different at a mid-sized firm. Taking on an average of 10-15 trainees per intake, new starters can expect much more responsibility earlier on in their training contract. Edwards told the panel, "at a mid-sized firm trainees are much more visible and, when fewer in numbers, are an especially valuable commodity for a firm". Kirsty Allen, senior associate at Kingsley Napley, agreed. Having a positive impact is much more doable at a mid-sized firm where you're not a "small cog in a big wheel", she said.
Training at Eversheds before moving to Fladgate, Matthews also found that training at a mid-sized firm enabled her to get involved in a way that her peers at big City firms were not. "You'd hear horror stories of people being stuck by the photocopier for a year and a half, but I was in court every week, actively presenting applications," she told the aspiring solicitors in the audience.
Margaret Matthews, campus manager at @UniversityofLaw's Reading campus, discusses the benefits of training and working in a mid-sized law firm. #LCCareers pic.twitter.com/RNIuAYZIId

— Legal Cheek (@legalcheek) August 13, 2021
For Penningtons lifer Edwards, mid-sized work culture was one of the many reasons why she never left the firm — something that is increasingly uncommon in today's market. "I've always had good mentors, valued colleagues and friends, so I never felt the need to move elsewhere for such," she said. Although, a new start can sometimes make your career. Having trained at Mundays LLP in Surrey, Turner described how her move to Boyes Turner LLP in Reading "lit a fire in me". Indeed, she still looks back at her time there as some of her most formative years.
Coming into law as a full-time mum and a part-time legal secretary, Turner juggled work, studies, and parenting before qualifying at the age of 32. Speaking to the obstacles she's faced along the way, she said, "if you put a boulder in a stream, you have to be the water that finds its way around it".
Now a training principal at HCR, Turner's number one piece of advice for applicants is to stay true to yourself and demonstrate patience, diplomacy, and acceptance of feedback. Allen agreed — "we're not looking for people who come in fully moulded and don't think they have anything to learn".
Wrapping up the panel discussion, Turner told the audience about a story that has stayed with her throughout her legal career. "Don't be a barking donkey," she said. Stay true to yourself throughout your career and don't pretend to be something you're not or, like the donkey in the tale, it will only backfire on you.
About Legal Cheek Careers posts.