Lawyers, legal education and tech experts explain what students should focus on as they apply for training contracts this year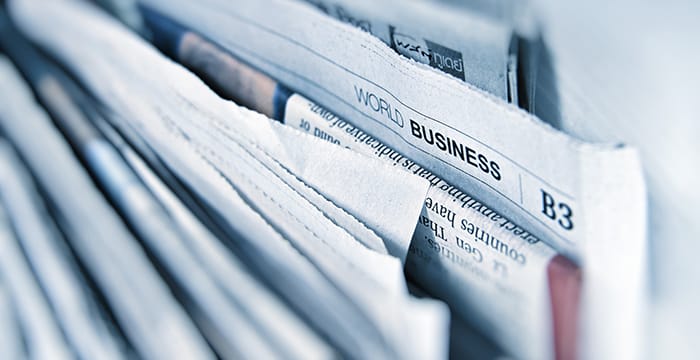 At Legal Cheek and The University of Law (ULaw)'s latest virtual event, 'Secrets to Success Midlands', lawyers and experts from the Midlands offices of Eversheds Sutherland, Pinsent Masons, Shoosmiths and ULaw came together to discuss the key commercial awareness themes students should keep an eye on as they apply for training contracts this year.
---
The speakers
• Charlotte Walker-Osborn, partner and international head of artificial intelligence and technology sector at Eversheds Sutherland
• Christian Toon, chief information security officer and head of Birmingham business operations office
• Sharon Banga, senior associate in the medical negligence team at Shoosmiths
• Tess Edge, tutor at ULaw's Birmingham campus
---
Legal tech
The legal profession has seen a notable tech boom in the last ten years. Christian Toon, chief information security officer and head of Birmingham business operations office at Pinsent Masons, explained: "There's been a monumental shift across the profession. With tech taking off on an industry-wide basis within the past ten years, it's safe to say that now there's not one industry across the world that is not being harnessed by technology."
Eversheds Sutherland's international head of artificial intelligence (AI) and technology sector, Charlotte Walker-Osborn, stated that the pandemic has accelerated the pace of adoption of technology and digitalisation across all different sectors including the legal sector and client's businesses with increasing AI and automation. "Accelerated tech adoption is here to stay; it's booming, and it's very exciting!", she told the virtual audience of over 500 students.
Tech is also transforming legal education. Tess Edge, tutor at ULaw's Birmingham campus, explained how the law school is using tech platform 'Collaborate' to deliver remote teaching. ULaw has also refocused its efforts to factor in the new skills that future lawyers now need to excel in the digital age. Edge noted, "as we move towards a more technological practice, students need to get more comfortable in front of a camera".
Tess Edge, tutor at @UniversityofLaw Birmingham, on how legal education providers are evolving to meet the demands of the digital era #LCCareers pic.twitter.com/hHSJwjAyRb

— Legal Cheek (@legalcheek) May 10, 2021
Indeed, as Walker-Osborn explained, whilst law firms looking for positive attitudes and a willingness to learn as important attributes in addition to educational achievement, "if you have good digital skills, you're one step up and, if not, I would encourage you to gain some."
Brexit
Since the Brexit transition period ended on 31 December 2020, we have already seen issues arise. The recent spat between the European Commission and the UK regarding vaccine supplies is one such example. Sharon Banga, senior associate in the medical negligence team at Shoosmiths explained how her practice area, having previously come under the EU remit, is now experiencing significant change. Most notably, she explained how "from a patient safety perspective, we are concerned about shortages in important medication".
Walker-Osborn explained Brexit is also resulting in a lot of changes which affect the clients of Eversheds Sutherland and other law firms. This is particularly in relation to areas like financial services, rules around movement of goods and services, digital areas such as encryption rules, rules around flow of personal data and more. So, in Walker-Osborn's area of tech, that means there are changes which affect the deals her clients are involved in. Recent career highlights of Walker-Osborn's in 2020 included a TV interview around technology adoption and being interviewed on Radio 4's Today programme to discuss the new EU White Paper on artificial intelligence. She also mentioned a recent deal highlight of working for AstraZeneca, a client of Eversheds Sutherland, on the adoption of an AI platform and services to assist with drug discovery. Having personally advised 14 of the current FTSE 100 as well as a number of other global clients, government clients, SMEs and start-ups/scale-ups, she reflected: "It makes you proud. I've had some of the same clients for 20 years and they become part of your family (in a good way)."
Economic recovery
Whether it's day traders on Reddit causing huge share price disruption or social media heavyweights sending crypto assets soaring, knowledge of the present state of the economy is essential for any aspiring commercial lawyer. As Walker-Osborn explained, "it is useful to be able to talk to clients about what is in the news and the latest developments, and it's often a great way to start a conversation." Banga agreed: "You never know what you're going to be asked about so it's important you keep an eye on what's going on."
The present state of the economy also has a knock-on effect on clients' businesses. For example, as Walker-Osborn commented, clients will continually assess the right strategy for their business which can result in organic growth, buying businesses and divesting of parts of their business. Ultimately, the state of the economy has a huge impact on the work lawyers do. In boom times, there's plenty of "positive work" such as mergers and acquisitions, while litigation and insolvency work tend to be even busier during economic slumps.
Careers advice
Rounding the panel discussion off, the speakers offered this careers advice:
Toon: "If the legal profession is for you and you can make it through the traditional route then great. But for those who cannot make it through this route, more and more firms are starting to open up their professional services. So, if you have a passion for data and tech in a legal setting, look into these opportunities."
Banga: "Don't sell yourself short. Look at what transferable skills you have and how you can add value — law firms really appreciate people that can bring something different to the table. Think about your own strengths, and how you can bring value to a role."
Edge: "Be yourself. There's nothing worse than candidates who are trying to be all sorts of people. Show your own personality because you're going to have to work with these people for a number of years and you'll need to get on."
Walker-Osborn: "Don't give up. There are opportunities in various guises. Some of our talented lawyers started as paralegals and apprentices as well as trainees. So, apprenticeships can be a good alternative option for people. Positivity is also key — we like having enthusiastic people. For interviews, use the 'so what' test. Think about the 'so what' in what you are saying (as in what point are you trying to convey), and remember you are trying to make an impact but do be yourself."
A brilliant start to our Secrets to Success series this evening with 'Secrets to Success Midlands' – featuring @ESlegaltrainee, @PMgrads, @Shoosmiths, and @UniversityofLaw! pic.twitter.com/AXxhNp69Rj

— Legal Cheek (@legalcheek) February 3, 2021
About Legal Cheek Careers posts.