Tess Edge, barrister turned tutor at The University of Law in Birmingham, shares advice with students ahead of the Gateway deadline next week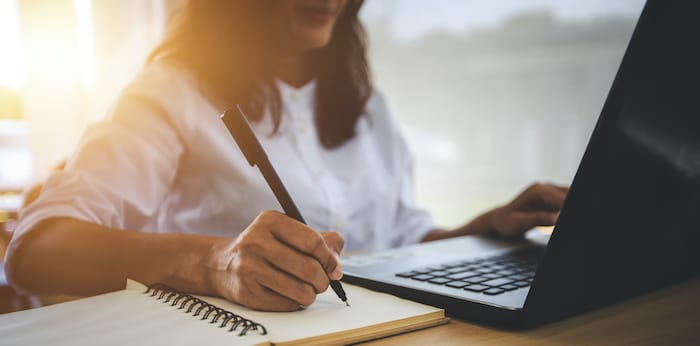 With pupillage deadline day looming, barrister turned tutor at The University of Law in Birmingham, Tess Edge, shares her five tips for success.
1. Do your research
Make sure you're applying to the chambers that's right for you. "Here, research is key", notes Tess, highlighting the importance of using a variety of sources. "Make sure you understand the type of work you might be doing and the people you might be working with", advises Tess, "as this will help you cater your applications towards what you're looking for in your career." Similarly, Tess encourages applicants to think about how they'd be a good fit for the set and to demonstrate an interest in the type of work their chosen chambers specialises in. "Tailor each application, show how you are the ideal candidate and demonstrate a real interest in the work," she says.
2. Decide where's right for you
Equally important to the type of law of your chosen chambers, is choosing where to practise, with London being only one of many options. Tess secured pupillage at a chambers in Plymouth, before moving to a different chambers in Exeter to begin tenancy. Now based in Birmingham, Tess highlights the wealth of opportunities available in the Midlands, particularly among law firms offering London-quality work but without the pricey overheads. "People here, whilst still professional, have more of a friendly approach and once HS2 has been completed we'll be able to go to London a lot quicker if needs be," Tess shares.
3. Any experience is good experience
Gaining any experience you can is crucial for building your skillset. When we speak, Tess emphasises the value in all kinds of work experience: "It doesn't necessarily have to be in the legal sector — it's about the transferable skills that you gain." Whether it's working with a barrister in chambers or with a barista in a cafe, the important thing is to sell yourself. Match your skills to what the chambers is looking for and this will stand you in good stead.
Whilst the coronavirus pandemic has inevitably made it more of a challenge to secure work experience, Tess encourages aspiring lawyers to develop their skills in any way they can. "Get involved by perusing university newsletters, join societies even if activities are taking place online and go to talks offered by your university." For example, Tess tells me that The University of Law sends out regular employability bulletins to students and holds solicitor Q&A sessions — "learning more about the profession through these sessions is a great way to show you're committed even during these difficult times", she emphasises.
Once you've mastered the application process the next step is the all-important interview and so Tess also shares her insights on how to ace these.
4. Answer the question you've been asked, not the question you'd like to answer
If you're heading into the interview having thoroughly prepared responses to possible questions, don't fall into the trap of not actually answering the question the interviewer puts to you. "If you have in your head what you want to say but it doesn't actually fit with the question don't still say it anyway!" Tess cautions. Instead, "really listen to what you're being asked". Use your university careers service to get in any practice that you can. ULaw's careers and employability service has moved entirely online in light of the pandemic. The employability team offer mock interview practice so students are well-advised to take advantage of these opportunities.
5. Be yourself
When it comes to the interview, be yourself! "Chambers aren't looking for automatons. They're looking for people who would be a good fit", notes Tess, encouraging interviewees to show their personality as much as they can, despite the inevitable nerves. "There's nothing wrong with admitting you're nervous — your interviewers are people as well — but even if you are nervous, put your all into the interview and make a go of it," she says. You'll reap the rewards later.
But "if you're not successful, then persevere!" It took Tess four years before she was able to successfully secure pupillage. "I was once asked in an interview why I was still applying to be a barrister — six months later I was offered my pupillage. Keep on trying and you'll eventually get there."
Tess Edge will be speaking alongside lawyers from Eversheds Sutherland, Pinsent Masons and Shoosmiths at Secrets to Success Midlands, a virtual student event taking place tomorrow, on Wednesday 3 February. You can apply for one of the final few and free places to attend the event now.
About Legal Cheek Careers posts.