Ahead of the Future of Legal Education and Training Conference on 22 May, ULaw's director of business development, Morette Jackson, reveals how law firms are reacting to the new solicitor super-exam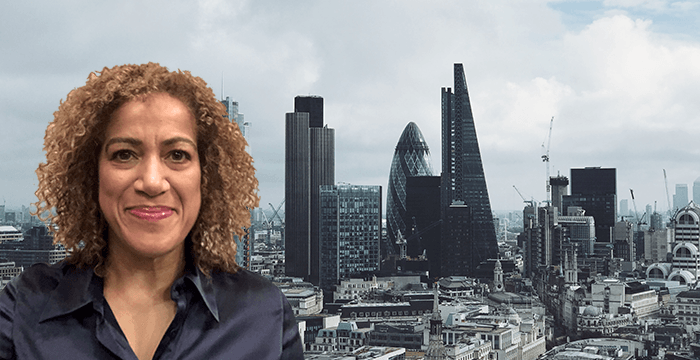 Morette Jackson, The University of Law's (ULaw) director of business development, has spent the last year meeting with some of the UK's leading law firms to discuss what is set to be the most disruptive and challenging shake-up to legal education in a generation: the Solicitors Qualifying Examination (SQE). When it comes into force in September 2021, the SQE, a new centrally assessed set of exams, will replace the Legal Practice Course (LPC) and the Graduate Diploma in Law (GDL) — the existing route to qualification as a solicitor.
In a profession well-known for being risk adverse, it is unsurprising law firms express their concerns about the SQE to Jackson. "Without doubt there are challenges ahead and we are working closely with law firms to meet those challenges to ensure that together, we make the most of the opportunity to innovate," she says. Even US law firms based in the UK — whose familiarity with the Uniform Bar Exam (UBE), a standardised assessment in the US that is uniformly administered and graded and would supposedly put them in a good position to deal with the change — are getting to grips with how the SQE will affect their trainee intake.
The new qualification requires candidates to complete two stages: SQE1, which covers black letter law, and SQE2 which assesses practical skills, such as advocacy. In addition to this, candidates will be required to complete two years of qualifying work experience with up to four different legal employers.
According to Jackson, who has 20 years' experience teaching and managing ULaw's LPC and GDL programmes, herein lies the first major challenge for law firms. Should law students complete the two SQE exams separately or consecutively? Or should SQE2 be frontloaded before arrival at the office rather like some firms currently treat the compulsory Professional Skills Course? On the one hand, the Solicitors Regulation Authority (SRA), who is spearheading the change, strongly recommends candidates complete SQE1 before their qualifying work experience, and the SQE2 post-training. On the basis that SQE2 will assess whether candidates possess the competencies expected of a solicitor, it makes sense that they first develop these practical skills through work experience.
Law firms, on the other hand, are concerned with the practical challenges of dividing the assessment and releasing trainees to sit SQE2 with time off from the office, explains Jackson, who previously practised at Davies Arnold Cooper (now DAC Beachcroft). Currently, most law firms, particularly those in the City, sponsor their future trainees to undergo the LPC, either through a year-long or seven-month accelerated version of the course. When they come to accept LPC graduates into their firms as trainees, it's on the basis that they have completed and passed the compulsory legal education, and any of their required electives.
Under the new format, at what point should trainees be given time to complete the SQE? More importantly, Jackson stresses, what happens if trainees complete the training but go onto fail the SQE? To avoid this, trainees could be expected to take weekend and evening classes in preparation for the SQE2 — much to the dismay of already at-capacity City trainees. "We are working with firms to make sure that any training for the SQE involves the best preparation possible for exam success and meets the needs of the profession to prepare prospective trainees for life in the office," she adds.
That being said, dividing the route to qualification into two stages and taken separately could enable self-funding law students to mitigate financial risk. Although some critics claim the overall cost of the SQE will be higher than the LPC, students would be able to hold off paying out for the SQE2 until they manage to secure qualifying work experience. This is in line with the SRA's overarching aim of eliminating the so-called 'LPC gamble', where self-funding law students can pay upwards of £16,000 for the LPC without any guarantee they will eventually qualify. The result of this gamble? A bottleneck into the profession.
"As it stands there is a training contract shortage; with more and more law students chasing a finite number of available contracts," explains Jackson. This bottleneck has been partially eroded through alternative routes to practice, she notes. Jackson points to the SRA's Equivalent Means (Exemptions) that enables experienced paralegals to qualify without having a training contract; and more recently, solicitor apprenticeship programmes, which see school-leavers combine study with on the job training, a route that has been gaining momentum in recent years.

Still, there is concern that the SQE will simply replace the bottleneck of LPC graduates searching for training contracts with a bottleneck of newly qualified (NQ) solicitors upon admission to the roll. Jackson explains: "While the SQE may lead to an increase of newly qualified solicitors, it doesn't mean there is any more work. If there are no jobs to be had, then what will become of these solicitors? Taking the SQE does not guarantee that you will find the right employer to start your legal career." One way to avoid this jam is by making use of the employability services on offer at your university, Jackson recommends. At ULaw, for example, law students have access to a mentoring scheme that pairs up candidates with suitable law firms, as well as CV checking and one to one mentoring.
The second major challenge for law firms is the actual content of the SQE. While it will cover core legal modules — from criminal law to tort — the SQE leaves a lot to be desired due to the lack of elective modules. While the vast majority of candidates will undertake preparation courses prior to sitting the SQE, an unprescribed route to qualification could lead to a gap in knowledge and skills among future trainees. "Law firms want their trainees arriving knowing more rather than less. We are working closely with law firms to make sure that any SQE training fits the needs of the profession and that standards are maintained," Jackson says.
A likely solution to the challenges ahead will be that large corporate players, especially those who sponsor their trainees, will design their own bespoke, structured SQE prep courses in association with existing providers, such as ULaw — something which Jackson will discuss during Legal Cheek's Future of Legal Education and Training Conference 2019 on 22 May. Some law firms, take this is as a positive rather than negative, Jackson finds. It's a unique opportunity for law firms to be more creative in designing the training and preparation for their prospective trainees, especially in emerging areas such as legal tech. On this, Jackson, who was previously the director of ULaw's Moorgate centre, says:
"Times have changed and maybe the LPC's traditional one-size-fits-all approach has had its day. We haven't seen an overhaul in a long time, so ULaw welcomes the opportunity to look at how we teach law in light of the new skills a generation of lawyers will need. We will be making full use of the opportunities to innovate presented by the SQE to truly reflect practice in all its forms."
A drawback of having these bespoke SQE courses is that this could lead to a 'two-tier' system among candidates, depending on whether they opted for one of these elite courses or a budget version. A way of tackling this is for SQE providers, like ULaw, to be upfront with their candidates, letting them know which routes are preferred by law firms. Jackson explains:
"It all starts with communication and making sure that all our entrants are aware that while doing the bare minimum of preparation courses and different bits of qualifying work experience will get you admitted, you may not be on a par with other candidates who have studied a more comprehensive and structured programme."
Although candidates could proceed to examination without first completing any preparation course at all, SQE providers should be upfront about the success rates of doing so. Jackson compares the SQE to the Qualified Lawyers Transfer Scheme (QLTS), an assessment that foreign lawyers can take in order to qualify in England and Wales, which like the SQE, can be taken without any prior training. Those who fail the QLTS are often those without a programme of study — and the SQE is unlikely to be any different, she predicts.
Another way of dismantling a potential tiered system is through the SRA's plans to publish different SQE providers' exam results. It is hoped such transparency will confer purchasing power onto prospective SQE students to make decisions based on a provider's performance rather than perceived status alone.
While Jackson welcomes this initiative, she also questions how easy it will be to interpret data and how handy it will be when making purchasing decisions. For example, can the results of a student who took the SQE exams after limited preparation be compared against another candidate who took SQE preparation modules as part of their undergraduate law degree, or even a candidate who chooses to complete a top-up revision course at another provider? "We will have to ensure data is comparable — that we are comparing like with like," Jackson adds.
On a final note, Jackson stresses: "Innovation and disruption brings opportunities and we need to work closely together with the legal profession, the SRA and the academic community to ensure the right outcome for the future of legal education and training."
Morette Jackson will be speaking during the after-lunch session focusing on the practical effects of the new SQE at the Future of Legal Education and Training Conference 2019 on Wednesday 22 May at Kings Place London. General release tickets are available to purchase.