Big-hitters to appear at 22 May event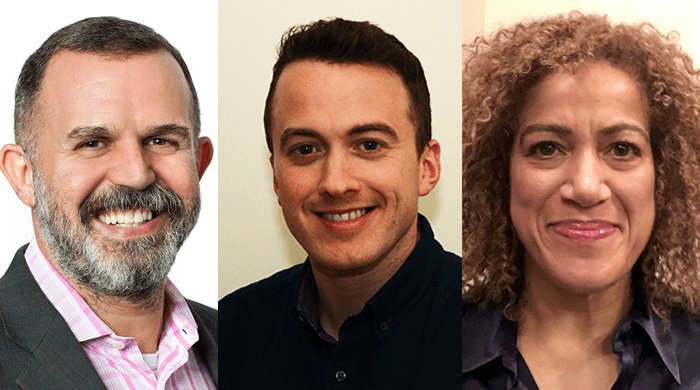 Three more high profile legal education figures will speak at the biggest law training gathering of the year.
Patrick McCann, the global head of learning at magic circle firm Linklaters, and Morette Jackson, director of business development at The University of Law, will share their thoughts about delivering the Solicitors Qualifying Exam (SQE) in a session also featuring the Solicitors' Regulation Authority's (SRA) Julie Brannan and Bristol University Law School dean Ken Oliphant.
Adam Curphey, BPP University Law School's head of development (innovation technology), will lead the headline morning session about cross-disciplinary skills — in particular the coming together of law and computer science. The former White & Case lawyer will be joined by Jonathan Kewley, the head of Clifford Chance's tech practice, Freshfields chief legal innovation officer Isabel Parker and a leading academic working in the intersection between law and politics who will be part of the next round of speaker announcements.
Other speakers at the Future of Legal Education and Training Conference 2019 — which takes place on Wednesday 22 May at Kings Place London — include Dana Denis-Smith, the founder of the First 100 Years project and legal flexible working platform Obelisk Support. She will be delivering one of three opening TED-style talks on the topic of entrepreneurialism and how it can be embedded to a greater extent in legal education and training.
This year the Conference will also have a mental health focus. A dedicated panel featuring Newcastle University law and social theory professor Richard Collier, LawCare CEO Elizabeth Rimmer, Freshfields associate Lloyd Rees and Junior Lawyers Division committee member Kayleigh Leonie will discuss the latest wellbeing in law issues.
Further speaker announcements, for sessions including clinical legal education and insight from other industries, will be made next month.
Highlights from last year's Future of Legal Education and Training Conference