SRA policy mangers join BPP's head of outreach and student recruitment to explore what we have learned so far — and what's still to come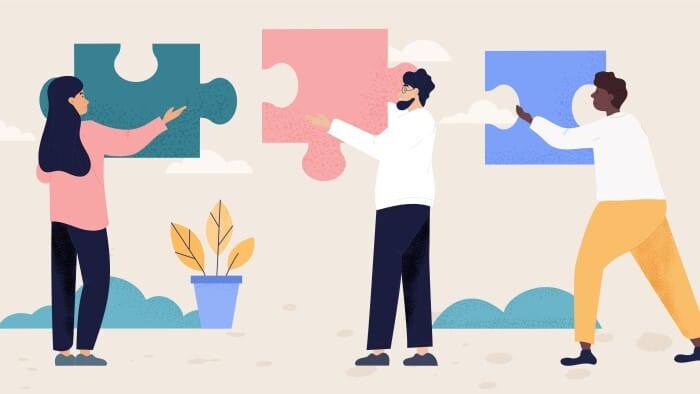 The Solicitors Qualifying Exam (SQE) was introduced in September 2021, promising to shake up the route to professional qualification and open more doors into it to aspiring solicitors.
One year on, Legal Cheek partnered with BPP University Law School earlier this month for a virtual student event. Attended by over 360 national and international students, asking how the latest route to qualification was going.
In the hot seats were speakers from the Solicitors Regulation Authority (SRA) policy managers Carol Cook and Richard Williams, and BPP head of outreach and student recruitment Jonny Hurst.
Hurst, a qualified solicitor, chaired the event, identifying all the important issues and fielding questions from the attendees.
Also discussed was the introduction of Qualifying Work Experience (QWE) and the potential it offers budding solicitors to take their career journey into their own hands, as well as considering the range of providers in the space and the different courses on offer.
Until last year then, the only way you could become a qualified solicitor or barrister was to take a law degree, or a year law conversion course, and then either the Legal Practice Course (LPC) or Bar Course. In addition, those wishing to get a practising certificate needed a much sought-after two-year training contract with a law firm or authorised organisation, adding up to six or seven years of studying and training before qualification.
That has all dramatically changed. The old traditional way to qualify is no longer the only way. It's now possible to become a solicitor apprentice for example, which enables school leavers to qualify in six years by combining study with paid on-the-job training. The route, dubbed Qualifying Work Experience, can be undertaken before, during and/or after completing SQE1 and SQE2, at up to four organisations such as law firms, law centres and university pro bono clinics.
Williams acknowledged the impact of the SRA administered SQE route: "It's a fundamental change — the biggest change in how you qualify as a solicitor for 30 years — for candidates and even for us at the SRA. So, against that backdrop we are really pleased with how it's been implemented so far."
The SQE is the final, centralised assessment at the end of all these different pathways to ensure that all qualifying solicitors are tested consistently, regardless of which route they've taken.
So, how's it going so far? "We are really pleased on how it's being implemented," Williams told the audience. "There have been just over a thousand SQE1 candidates already, assessed in over 100 test centres around the world — in 25 countries. Over 700 individuals took the recent SQE2."
The overall pass rate for the first SQE1 delivered in November 2021 — two exams with 180 multiple choice questions in each, and taken at the assessment centres — was 53%.
Cook said: "Candidates need to show us what they know about the key areas of law and demonstrate that they can apply that knowledge. It's also practical — how to prosecute / defend someone charged with a criminal offence for example."
SQE2 is, said Cook, "an assessment of competence across property, probate, business, dispute resolution and criminal". There are sixteen individual tasks but is ultimately one assessment. You either pass or fail. Twelve of the assessments are written assessments done online at a test centre. The others are oral assessments in advocacy and interviewing in person at centres across England and Wales. International students have to attend those in the UK at the moment.
The first SQE2 results are out tomorrow (25 August). Williams pointed out that individuals taking the first round of assessments were perhaps not typical sitters: "The first set of exams were sat by experienced paralegals — older and more experienced we think. Apprentices too. Not so many of the 'just out of uni' candidates."
A focus at the SRA is on removing barriers for individuals and making access to qualification more accessible. You no longer need a training contract for example — QWE has replaced that. "We've not prescribed what legal services is," Williams said. "Candidates can look at Section 12 of the Legal Services Act to help work out if the work they are doing is QWE. If you broadly fit within that definition, then it's probably QWE."
It's early days. The transitional period still allows those who prefer to take the LPC route until 31 December 2032.
'Will it be cheaper?' prospective lawyers wanted to know. Williams hopes so: "Lots of providers are responding well and proactively. The preparation courses appear to be (at the moment at least) competitively priced. This is a real bonus. We've issued guidance on funding."
Ultimately then — what have the SRA learned over the last twelve months? Cook said: "There's room for improvement. This was a long time in the making. We score really highly on the systems we have in place that are sufficiently agile and focussed enough to pick up issues where we need to do better going forward."
Williams: "We are not resting on our laurels. We are focussing on how we can make sure the assessments run smoothly with higher numbers of candidates and how best we can support aspiring solicitors to make good choices about how they qualify. That's not available in the previous pathway."
Early days then. Watch this space.
About Legal Cheek Careers posts.