A cross-disciplinary team of lawyers and lawtech experts at Norton Rose Fulbright discuss the transition away from LIBOR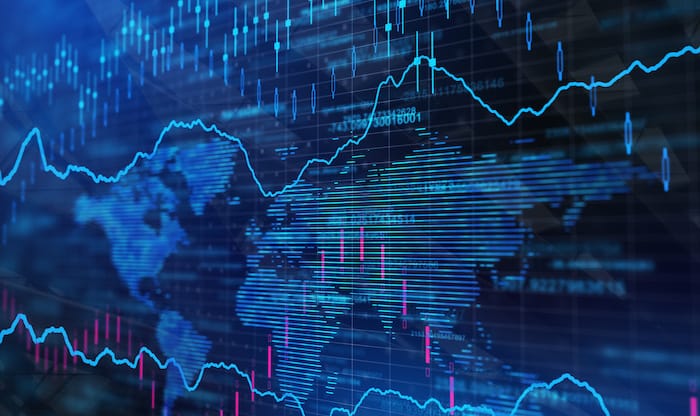 At Legal Cheek's latest virtual event, 'Banking & finance insight: The transition away from LIBOR', two partners, an artificial intelligence (AI) expert and a programme manager from Norton Rose Fulbright, discussed the phasing out of LIBOR (the London Interbank Offered Rate) and how the firm has been working with banks and financial institutions to ensure a smooth transition.
---
The speakers
• Davide Barzilai, partner and head of Norton Rose Fulbright's global IBOR transition team
• Hannah Meakin, partner specialising in financial services regulation
• Ricky Lewis, IBOR programme manager and member of the NRF Transform team
• Holly Tunnah, AI specialist for LIBOR and future trainee solicitor at Norton Rose Fulbright
---
The transition away from LIBOR
Interbank offered rates (IBOR for short) refer to the global benchmark interest rates used by banks and financial institutions, with LIBOR being one of a number of IBORs used widely in the financial markets. Currently the market is in a state of transition, with LIBOR interest rates being phased out to make way for new alternative risk-free rates.
Ultimately, the phasing out of LIBOR has been a long time coming. As Davide Barzilai, head of Norton Rose Fulbright's global IBOR transition team, explained, "the phasing out of LIBOR was far from a knee-jerk reaction — it is safe to say that the transition has been on the horizon for some time." He added: "The writing was on the wall when it came to the demise of LIBOR following a series of scandals which had emerged post-financial crash in which banks were found to be manipulating LIBOR rates for their own financial gain."
There are risks involved with overhauling the system on such a mass scale, and this is something which financial regulators are working closely on. Hannah Meakin, financial services partner, explained: "The regulators have been going to great lengths to speak to a variety of stakeholders and specialists like ourselves to future-proof the new rates and reduce any initial teething/transition issues." For example, at present, the regulators are looking into current use of LIBOR in commercial contracts to prevent the risk of mass litigation/class actions further down the line.
The role of technology
Technology is playing an important role in the transition away from LIBOR, given the scale of the task at hand. For example, LIBOR transition is currently being facilitated by AI due diligence tools which have the ability to process and extract key data from large volumes of contracts. This data can be collected quickly and accurately, enabling legal teams to proceed with the next stages of the process. Emphasising the importance of these tools, AI and product specialist Holly Tunnah said, "if we had pitched to clients and only offered manual systems for this task, we would have been out of the door". Meakin echoed this sentiment, adding: "Without tech platforms underpinning it all, the transition away from LIBOR would have been near impossible."
IBOR programme manager and member of the NRF Transform team, Ricky Lewis, will have an important role going forward as the transition period draws to a close next year. Speaking on what the future holds, he said, "there are a lot of facets to what happens in the next 18 months, and tech will be an integral part of this". He told the virtual audience of 650 students that crucial to the success will be determining the best way to convert unstructured data into structured data forms, which can then be utilised by clients going forward.
Alternative careers
The LIBOR transition team at Norton Rose Fulbright comprises a diverse team of lawyers, researchers, project managers and legal technologists. AI specialist and future trainee Tunnah is a good example of someone who has embarked on an alternative route to securing a training contract at the firm, progressing internally through her work with the LIBOR transition team.
The Durham University graduate joined Norton Rose Fulbright's tech and innovation hub in Newcastle shortly after graduating in 2017. She started there as a knowledge paralegal, later progressing as an AI specialist for LIBOR, and most recently worked as a legal technology product specialist. Commenting on the diversity of her experience and the availability of so-called 'new law' roles at elite firms such as Norton Rose Fulbright, she said:
"Law firms are becoming more diverse, so the more experience you have in less 'traditional' areas, the broader knowledge base you can bring to the firm."
Careers advice
Meakin was asked why she decided to become a banking and finance lawyer. She said:
"I wanted to do something where I could be a specialist. When I started in the financial services practice, it was a practice area which was very manageable and easy to get to grips with. However, since I started out, it has evolved and is now a very big specialist area, meaning it's hard to be a specialist in all areas. For example, nowadays you can get involved with the likes of LIBOR to fintech, consumer credit and market infrastructure. Because you get to work across all the teams, it's a facilitative area for understanding other sides of the firm too. The financial crisis put financial services at the top of the agenda, so it's great to work in a practice area which is often our client's top priority."
For students looking to join the sector, Meakin advised "the key thing is to be interested in and curious about the way the financial world works". She added:
"You need to understand what happens behind the scenes for all of the different entities behind the transaction, but you also need to understand the big picture. You have to be like a plumber: understand the nuts and bolts but also the full plumbing system."
About Legal Cheek Careers posts.