Lawyers and legal careers experts consider how aspiring solicitors can find success in the capital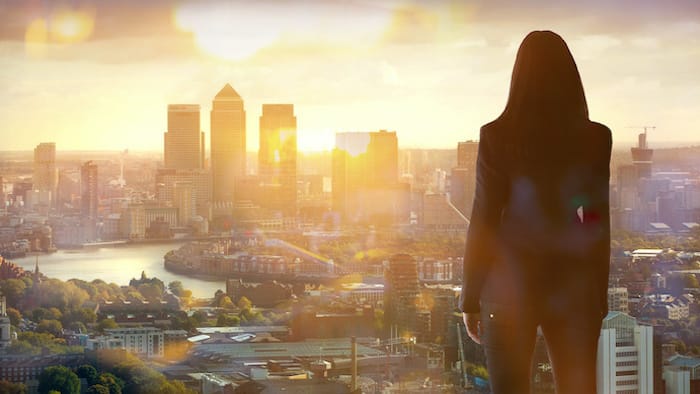 At the London leg and first in our series of 'Secrets to Success' events, in partnership with The University of Law (ULaw), six lawyers and legal careers experts came together to discuss their experience training and working in various London firms, providing some insight into how life as a lawyer in the City has been affected by the pandemic.
The speakers
● Dakota Glasgow-Simmonds, associate in the insurance team at Clyde & Co
● Simon Saitowitz, partner in the corporate and private equity team at Fried Frank
● Shannett Thompson, partner in the regulatory team (health and social care, education) at Kingsley Napley
● Jemma Pollock, senior associate in the family team at Russell-Cooke
● Gemma Baker, graduate recruitment manager at Willkie Farr & Gallagher
● Caroline Carter, ULaw Moorgate campus dean and former head of employment and senior equity partner at Ashurst
Life in a London law firm
As England's capital city and a global financial centre, London seemingly offers trainee solicitors a wealth of opportunities which are more scarce in other regions. "There's more choice in London as there is a larger spread of firms, meaning you can pick the very best firm for you," said Simon Saitowitz, partner in the corporate and private equity team at Fried Frank. "On top of this, trainees are exposed to really exciting transactions in certain sectors, such as banking and finance." For Dakota Glasgow-Simmonds, an associate at Clyde & Co, this exposure to high quality work is a real perk of the City. "As someone who is interested in insurance law, it's incredible to see the insurance sector first-hand from a London [market] perspective as I can speak to my clients face-to-face and go to their offices."
It's not just cutting-edge deals London offers, but also a more diverse workforce. Shannett Thompson, a partner in the regulatory team at Kingsley Napley, found that she didn't find the level of inclusion in Bristol while training as she does in London. Nevertheless, Thompson encouraged aspiring solicitors to "go to the hub of the sector you want to work in". Gemma Baker, graduate recruitment manager at Willkie Farr & Gallagher, agreed with this sentiment, noting that the choice to train in London or elsewhere is really a personal one. "You have got to work out what type of career you want — which client sector interests you, and what type of firm you want to work at — and from here you can decide which city is right for you."
Since the legal industry has shifted to remote working and networking due to the pandemic, the panel were asked to consider whether London has retained its location advantage. Jemma Pollock, a senior associate in the family team at Russell-Cooke, is confident that London holds the same position it did pre-pandemic as people are returning to the office, in-person meetings and court hearings, and networking events are increasing again in popularity. It's likely though that City firms will allow employees to work from home when needed, according to Caroline Carter, ULaw Moorgate campus dean. "I predict that law firms will allow solicitors to work in a hybrid model where possible as we now know that the work can be done at home," she said.
How the pandemic has affected different practice areas
While many students are aware that Covid affected the work of corporate lawyers, the precise impact on each practice area is perhaps less known. As a family lawyer, Pollock was asked whether the increase in divorce rates following the pandemic impacted her work. "The increase in divorce rates is often exaggerated in the media", Pollock explained, "It also doesn't consider the uncertainty of the lockdown periods when people were reluctant to start the process during this time." She noted, however, that she has noticed an increase in cases involving domestic abuse and child arrangements during the pandemic. "It has been a really up and down time and we are all hoping for a bit more stability for our clients now that, hopefully, lockdown periods have ended," she said.
Thompson, a regulatory partner, was asked whether she thinks there will be an influx of medical negligence claims against NHS Trusts due to the delayed and perhaps missed diagnoses as a result of the pandemic. "While there may be an influx in those type of claims against NHS Trusts", Thompson said, "it is unlikely that these claims will be successful due to the nature of the pandemic and the fact that the NHS was stretched so thin." Thompson had noted a number of regulatory issues relating to healthcare businesses who continued to treat patients despite pandemic regulations/guidance only allowing essential treatment.
In terms of how Covid affected the insurance sector, Glasgow-Simmonds explained that Covid has been a catalyst for the hardening of the insurance market but it is important to be aware that this is not the only factor currently causing the market to harden. For example, capped interest rates on insurers' investments and increased pay-outs due to unforeseen natural catastrophes are affecting insurers across the board, meaning there is an "increased importance on examining the types of risk that insurers can cover" including the scope of risks placed and the wordings implemented.
Saitowitz of Fried Frank detailed how the pandemic has meant an increased focus on the technology and clean energy industries for private equity funds. "The funds focused on technology are probably the most active in the market", said Saitowitz, pointing out the fact that Covid has led to huge amounts of growth and development in both sectors.
Although this general practice area knowledge is useful for students applying to firms, Baker was adamant that it is not expected. "Assessment centres are primarily concerned with soft skills and your ability to think on your feet," she explained. "A genuine interest in the business of law and the business of our clients is important as well — if commercial topics don't spark any joy or excitement in you, then don't apply to commercial firms."
About Legal Cheek Careers posts.