Ahead of next week's Legal Cheek-ULaw Summer Virtual Vacation Scheme, Legal Cheek's Will Holmes caught up with ULaw's Caroline Carter, Moorgate campus dean and former City lawyer, for her take on the skills future lawyers need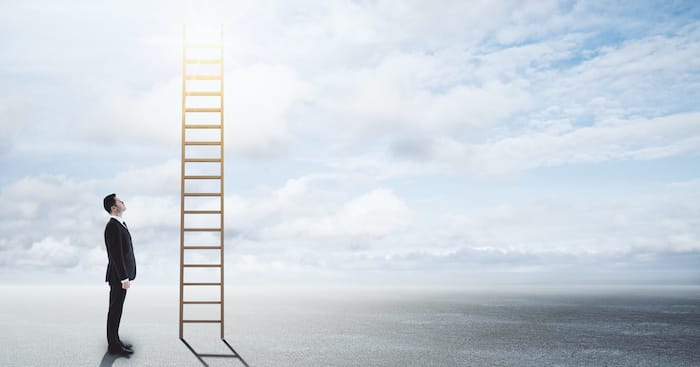 In this conversation we cover four key skills — listening, opportunism, networking and resilience — that aspiring lawyers should aim to develop and that Caroline Carter, dean of The University of Law's (ULaw) Moorgate campus, knows from first-hand have helped her to be successful at a variety of top City law firms.
Develop your listening skills
"Law is a people business", says former City employment lawyer Caroline Carter. "You are dealing with people all of the time" that range from "clients in difficult situations" to "incredible, delightful and highly professional colleagues". Having risen to become head of employment and senior equity partner at Ashurst, Carter's experience has taught her the importance of developing good listening skills. No matter who it is, "be super nice to everyone", she advises students with their eyes on a career as a City lawyer.
Indeed, Carter reflected on how she had built a successful practice around her ability to rub along well with everyone, especially fellow lawyers at other firms who she were representing the opposing side in disputes. She acknowledges that really listening to clients' needs and concerns, as well as the ability to take on as much feedback as possible had helped her to develop into a successful lawyer.

And Carter certainly hasn't stopped listening in her new role as dean of ULaw's Moorgate campus. She says she has spent her first weeks in the job listening to a host of different people at all levels. Although not coming from a teaching background, Carter has married together her 30 years of experience as a lawyer and her work as a non-executive director for a host of social mobility in education organisations, the post-graduate focused Cranfield University and the all-girls state school Copthall. It is her ability to continually listen and learn from others around her that has helped her to take her career down this exciting new path. Her focus is to try and share these skills with ULaw students to help them to become adaptable and well-rounded lawyers.
Be opportunistic
Carter's top advice to aspiring lawyers is to get stuck in. Online events, networking, lectures, vac schemes, open days… they're all really useful ways to get experience. Her mantra is that "no experience is a bad experience", adding, "don't close your mind to anything. Get to all of the online sessions, it could be worth it!".
In Carter's case, being opportunistic was what got her foot on the City law ladder. Having overheard that a fellow student at law school no longer wanted a training contract at Theodore Goddard (which merged to become Addleshaw Goddard in 2003), Carter applied to the firm. She modestly claims that she "got lucky" and was offered a training contract at the firm.
In her role at ULaw, however, Carter wants to ensure that aspiring lawyers have as many opportunities as possible. The University's Tech Research Academy ULTRA, employment team and educational technology is all aimed at "equipping students to take advantage of as many opportunities as possible", she tells me.
Build your network
Networking is an area that the pandemic has radically changed, with virtual events often dictating the opportunities students have to start building connections. On this point, Carter recommends a clear strategy: "Have three things you want to hear about and one thing that you could get involved with." According to her, this targeted approach can help make the most of the exposure they get to members of the legal profession. She also recommends sending thank you emails and follow-ups or even something in the post!".
This is especially true regarding interviews. Carter, who enjoyed stints at Theodore Goddard and Linklaters before finally settling down at Ashurst, tells me she's always in contact with trainees and people she has interviewed in the past to give some useful advice. The same applies if you have not been successful. Whether you get feedback, a new connection or no response, the golden rule for aspiring lawyers is "always ask".
Located a stone's throw away from many top City firms, ULaw's Moorgate campus should help its students with this. Carter hopes to really reinvigorate these strong City ties, as the campus reopens.
Academics only play a part
In Carter's career, "no two days were ever the same". Resilience and crisis management is therefore a real differentiator among junior lawyers. Carter explains that when picking between two closely matched candidates at training contract interview, she would always ask herself "if the chips were down at 2am, who would you want to be there?".
So, how can trainees develop these skills? Carter tells me that doing applications is a test of one's self-reflection. She recommends that candidates "reflect carefully on transferable skills" and find that most "will be amazed at how they can build up a picture of their own experiences" when they really think about. A variety of odd jobs and different experiences — working in a supermarket, as a teacher, a volunteer abroad or at home — can really make the difference and shines through when the going gets tough as a junior. As the former City lawyer points out, "academics are only a part of the picture".
In interviews, it is also important to "be aware of how you are presenting yourself", which comes with practice. With many interviews taking place virtually at the moment, Carter suggests "getting in the zone" as though you were really doing the interview in a swanky City office, adding that candidates would be well-advised to avoid any suit-jacket-tie-and-underpants interviews!
Ultimately, Carter's objective at ULaw is to "make people feel confident about embarking on their legal careers". With a unique passion for education and bags of legal experience, her students certainly look like they're in good hands.
Caroline Carter will be speaking at The Legal Cheek Summer 2021 Virtual Vacation Scheme, run in partnership with The University of Law, which takes place from Monday 12 July until Friday 16 July. You can apply to attend the scheme, which is free, now.
About Legal Cheek Careers posts.