ULaw senior tutor Mike Butler on the impact technology is having on legal education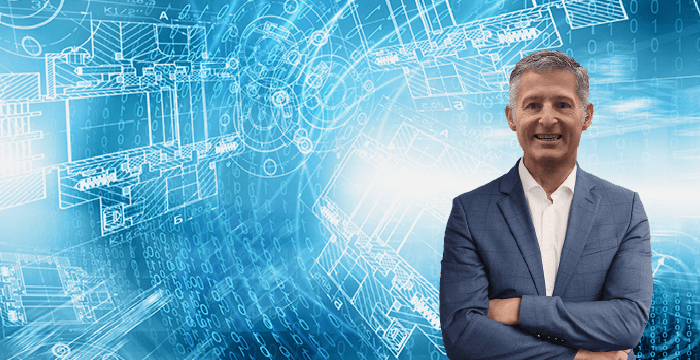 Having joined The University of Law (ULaw) as a tutor in 2018, Mike Butler is now one of the core members of ULTRA, the legal education provider's tech research academy.
Legal tech has been a hot topic for the past five to ten years, and with everything moving online due to the pandemic, the buzzword is back. Butler, who has worked across private practice and is now a senior tutor at ULaw, tells me "tech is pervasive, and I've seen its impact across my entire career".
"My first in-house job in 2000 was with a global technology company and I've seen my role and advice need to change to keep up with changes in technology: from the advent of the internet to the rise of social media to artificial intelligence (AI) becoming mainstream."
So, how can students get to grips with and demonstrate an aptitude for all things tech?
They must first and foremost be "curious about legal tech", explains Butler. This means showing a real interest, while also taking steps to understand how things work practically. Being a coder isn't essential, but curiosity is. Understanding tech is also necessary to speak the same language as your clients. Butler goes on, "if lawyers are not engaging in technology, they are not engaging with their clients."
For aspiring lawyers, this means asking yourself, 'what skills do I need to provide a better service for my client?' As Butler tells me, this can be something as simple as a better designed process or using more project management before you even start using tech. Often then, it can be helpful to place 'legal tech' under the broader guise of 'legal innovation'. This better reflects what it ultimately seeks to do — provide innovative services and solutions for clients.
ULaw's tech research academy, ULTRA, is the provider's main offering for students looking to get involved with tech. Comprised of tutors based out of ULaw's London Moorgate campus, the group encourages students to get together to discuss tech issues, whilst also putting on tech-related events, aided by the academy's tie-up with Legal Geek. ULTRA also has its own coding club, with external coders coming in to teach courses. For those looking to take "a deeper dive" into legal tech, there's also a Legal Technology MSc, designed by the ULTRA team themselves. The course is taught by tech experts across a range of modules including blockchain and techno-ethics (technology and ethics), with Butler designing and teaching the cyberlaws course on the programme.
As part of its new Master of Laws Legal Practice programme, ULaw is also introducing a core course focused on innovation and people skills. This will cover matters ranging from project management to legal design. As Butler explains, ULaw is also looking to embed more of an O-shaped lawyer focus across its courses. "We want our students to look at legal problems from an O-shaped lawyer lens, rather than an academic lens," he says. "At the heart of this is the fact that lawyers need to see things through the eyes of their clients. A fundamental shift needs to happen here — and that's what the O-shaped lawyer is really getting at."
Prior to joining ULaw as a tutor in 2018, Butler worked in private practice. Having originally started his career at a law firm in New Zealand, he came to the UK with the aim of gaining overseas experience, joining what is CMS today. Following such, he worked in-house before becoming an IP and IT partner at what is now Squire Patton Boggs, where he was also head of graduate recruitment. Butler then became general counsel for the first private equity-backed Alternative Business Structure (ABS) in the UK. However, in 2018 he left private practice in pursuit of what he'd long wanted to do — teaching. Reflecting on his decision to go into legal education, he says, "I've always wanted to teach — my dad was a headmaster and my brother's now a headmaster, so I suppose it's in my blood."
Mike Butler will be speaking alongside other legal tech experts at 'Secrets to Success: legal tech edition — with Dentons, DWF, Pinsent Masons and ULaw', a virtual student event taking place this week, on Thursday 25 February. You can apply to attend the event, which is free, now.
About Legal Cheek Careers posts.