A trio of Taylor Wessing partners share their thoughts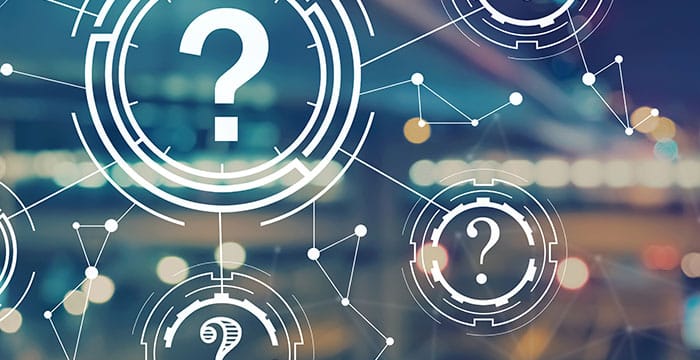 At Legal Cheek's latest virtual event, a trio of Taylor Wessing partners, with specialisms in technology, life sciences and private wealth, came together to discuss how their sectors will shape the post-pandemic world. Here are the highlights.
---
The speakers
• Graham Hann, partner and head of Taylor Wessing's technology group
• Dr Tasmina Goraya, partner in Taylor Wessing's patent team and core member of the firm's UK and international life sciences and healthcare group
• Ronald Graham, partner and head of Taylor Wessing's UK private wealth team
---
Technology
There is no doubt that technology is transforming the legal industry. Indeed, the majority (56%) of the 500 students that attended this month's panel event thought that tech will be the driving force for change in the legal industry in the years ahead.
Graham Hann, coder and head of the Taylor Wessing technology group, said that the most impactful technological development will depend on client demand and investor movement. At the moment, "the pace of change is unbelievable" with regards to artificial intelligence (AI) and eHealth, said Hann, who shared the example of Babylon Health, a firm client and online health service provider, which has made use of AI to enable patients to receive diagnoses remotely.
Technology is sprinting so fast forward often meaning the law lags behind. "Laws take time to debate and come into play", said Hann, adding that lawyers "have to be creative, yet pragmatic". This was the case with virtual assets (think cryptocurrency and digital artwork), an area that Taylor Wessing advises on. To protect the authenticity of virtual assets, clients have been using blockchain to store data. Hann explained how technology lawyers are thinking outside of the box and meshing together several areas of law to advise their clients and mitigate potential risks. "We look to create business models that strike the balance between risk and innovation," he said.
We are live! @TaylorWessingUK #VirtualLegalCheek pic.twitter.com/EMcmdDoFAG

— Legal Cheek (@legalcheek) October 20, 2020
Life sciences and healthcare
Following the talk on tech, Tasmina Goraya, a core member of the international life sciences and healthcare group explained that that term 'life sciences' is used to describe pharma, medical device, biotech, animal health and similar industries.
The Covid-19 pandemic has highlighted the highly innovative nature of these industries with the development of vaccines, testing kits and other vital products, explained Goraya. She said that regulators have also developed (and continue to develop) new rules for a Covid-19 world allowing rapid development of products and access to vital healthcare, medicines and equipment.
Digital health platforms have been available in the UK well before the pandemic, but social distancing rules mean that the use of digital health platforms and online consultations with healthcare professionals can provide an alternative to face-to-face consultations where appropriate. Use of AI and tech across pharma, medical device, biotech and healthcare means that life science and healthcare lawyers often work closely with technology lawyers.
Outside of Covid-19, new legislation is on the horizon in the UK to address Brexit. There is also legislation at an EU level, such as the new Medical Device Regulation that applies from May 2021.
Goraya also explained that life science and healthcare companies have a broad range of needs, depending on where they are in their life cycle. Regulatory and intellectual property law are obviously key areas, but these businesses may also require advice from other specialist areas including data protection, employment, commercial disputes, corporate, competition, tax and real estate. Consequently, businesses operating in the life science and healthcare space (whether before, during or after the Covid-19 pandemic) require innovative lawyers who understand their business, have an in-depth knowledge of related laws and have the experience to help them navigate complex legal issues.
Private wealth
Taylor Wessing's private wealth practice is a go-to for many ultra-high-net-worth individuals. For Ronald Graham, head of Taylor Wessing's private wealth team, the move to more agile ways of working amid the coronavirus pandemic has been challenging in terms of not being able to physically connect with clients.
On the flip side, Graham said clients have had the opportunity to reflect on their investments and succession planning. Traditionally, real estate was considered to be an investment safe haven but this has shifted towards technology and life sciences. Graham also noted a growing appetite for philanthropy, with more clients setting up charities and funds or making substantial donations.
Careers advice
The discussion moved on to the speakers' career journeys and any advice they could share with students.
Before Hann joined Taylor Wessing, he was a coder, which is where he said his interest in technology law stems from. He told the audience a background in technology is not essential for a career in law. He explained:
"It can give advantages but it's more valuable for you to get under the skin of a sector. What will set you apart is that you understand the client's business. It's about the passion and ability to work in that sector."
Goraya had a career as a scientist before she became a lawyer, so has a strong scientific background. She has a PhD in pharmacology and was a post-doctoral scientist before she retrained to become a lawyer. She explained she took slightly different route to her training contract, doing both her Graduate Diploma in Law (GDL) and Legal Practice Course (LPC) through distance learning while working full-time, and spent time working as a paralegal before commencing her training contract. She advised students "to keep an open mind during your training contract as you will learn something new and different everyday".
Graham started out as a corporate lawyer but moved across to the private wealth sector after learning about the politics of family businesses. He found it fascinating how businesses operate when their primary objectives are not driven by shareholder needs. As such, every case that comes through the door is unique, leading to a diverse workload. To succeed in this type of work, "you need emotional intelligence and to be solution-focused as you will be engaged with families and different types of people".
About Legal Cheek Careers posts.