Taylor Wessing's Ronald Graham explains how the private wealth practice area is driving the COVID-19 recovery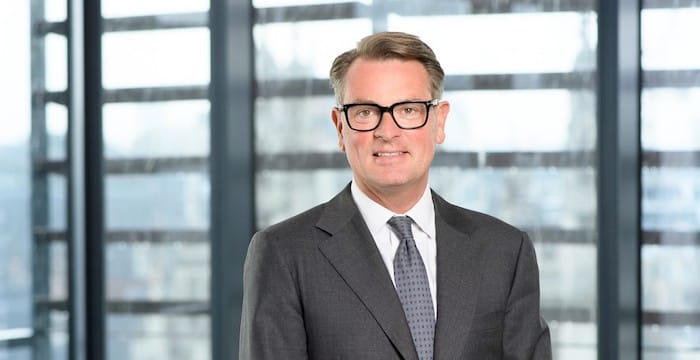 Of all the private wealth cases that Taylor Wessing partner Ronald Graham has handled, three come to mind during our interview, ahead of tomorrow's virtual event.
The first involved helping a high-net-worth family purchase 30 St Mary Axe, the iconic skyscraper nicknamed 'The Gherkin' and located in the heart of London's financial district. "It can be immensely satisfying for the client buying a building like that — so it's a real privilege to know you played a small part in it," says Graham, who heads the firm's UK private wealth team.
Graham goes on to describe another "exciting and unusual" case involving an ultra-high-net-worth family from South America who collected classic cars. "They had found a vintage car from the 1930s in Switzerland that they wanted to buy but were concerned about forgery — that they wouldn't be buying an original car," he explains. Graham then spent ten days in Switzerland with a security team checking the authenticity of the classic car, before handing over the cash and shipping it to the family.
Graham's final example dates back to his time as a junior lawyer; fresh from his move from Norton Rose Fulbright to Jones Day in 2000, when he helped a high-net-worth family from the Middle East develop hotels in Egypt. At the time, Graham says he had limited knowledge of the hotel sector but was trusted by the family to source the legal expertise required to carry out hotel financing and development.
For Graham, also the head of Taylor Wessing's Middle East group, that case in particular exemplifies the trust such families place in their legal advisors. "Being a good, successful private wealth lawyer is about the ability to build up trust with your client base," explains Graham. "That's trust in every respect: that you'll do a good job and that you'll be available as and when they need you."
These three examples join the long list of ultra-high-net-worth individuals, family offices, global property investors, entrepreneurs, venture capitalists, owners of private equity houses, hedge fund managers and other financial service companies for whom Taylor Wessing is their go-to for private wealth legal services.
Such clients have kept the firm's private wealth practice immensely busy in the months since the onset of the coronavirus pandemic. According to Graham, the COVID-19 crisis has given some clients a unique opportunity to stop and take stock of their business models, including their own governance structures and succession planning.
Graham, for example, recalls sitting down (virtually) with many families from Europe and the Middle East, and exploring ways of passing down management and ownership of family-owned businesses to younger generations — ensuring continuity during COVID-uncertainty.
Having embraced the chance to "get their houses in order", others have also re-examined their philanthropic efforts, focusing more on their environmental and social impact. For lawyers, like Graham, this involves the "highly rewarding" task of advising clients on their available options, from donating to charity to establishing their own family foundation.
Preparing for the post-pandemic tax landscape is another thing keeping private wealth lawyers occupied. Tackling the crisis has left a gaping hole in UK public finances and many believe tax rises is one way the government aims to fill it. Following concerns that the burden is likely to fall on the private wealth sector, it's Graham's job to help clients plan ahead. "A structure that was put in place five years ago is not necessarily going to be the right structure for a family next year," he says.
At the same time, the pandemic offers promising opportunities for private wealth, to the extent that many, including Graham, argue the sector will drive recovery from the crisis. With interest rates likely to remain significantly low or even negative for the near future, private clients are looking for new opportunities to invest with hopes of preserving and growing their wealth.
"Life sciences is an obvious one," says Graham, who completed a masters at St Andrews University. The life sciences industry — which includes biotech, pharmaceuticals and medical devices — has risen to prominence as the search for a COVID-19 vaccine continues, and more attention is afforded to digital health and wellness. Working closely with Taylor Wessing's life sciences team in Cambridge, Graham has been able to connect life science start-ups looking for capital with his private wealth clients looking to invest in this sector.
Opportunities also lie in sectors badly hit by the crisis, as businesses seek capital to boost recovery. Think aviation, tourism, hospitality, bricks and mortar retail and commercial real estate — they're all targets of the world's wealthy, says Graham. "Some people will see the fall in the value of assets as a chance to get in at a historically low time," he adds.
As someone who typically makes monthly trips to the Middle East to see private wealth clients, Graham reveals he adjusted to remote-working pretty easily. Handy tech, such as e-signatures, have sped up the document sign-off process, and virtual trips to Saudi Arabia are made possible through video-conferencing tech.
Learning to work well on-the-go is something which Graham has perfected over his 25 years in practice. "Providing I had a phone and laptop in my bag, then I could pretty much work anywhere," says Graham, who recalls working on long-haul flights to Singapore, at the back of his client's yacht, and in-between client meetings at a hotel spa in Austria.
Ronald Graham will be speaking alongside other Taylor Wessing lawyers at 'Going for growth: Technology, Life Sciences and Private Wealth', a virtual student event taking place tomorrow, on Tuesday 20 October. You can apply to attend the event, which is free, now.
About Legal Cheek Careers posts.