While reflecting on his career journey to date, Niall MacDonald, programme, and student lead at ULaw Manchester, offers guidance for students embarking on a legal career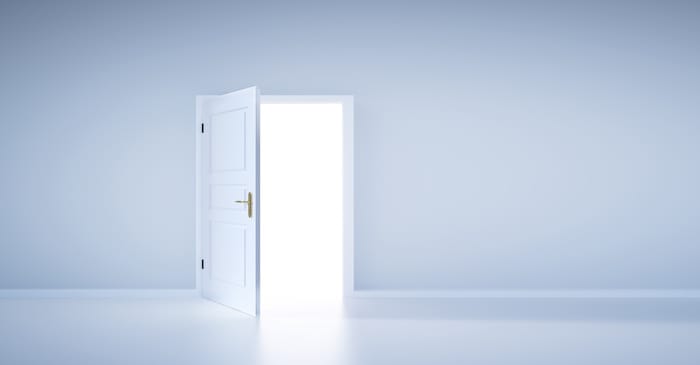 Programme and student lead of postgraduate academic law courses at The University of Law's (ULaw) Manchester Campus, Niall MacDonald, has spent most of his career in further and higher education. But, speaking ahead of this week's virtual student event, he tells me that this was not always the plan.
Having initially studied philosophy at the University of York, MacDonald went on to teach a number of philosophy, religious studies or ethics-based courses in secondary and further education over the next 12 years. It was the appeal in advocacy, discussion and debate that then prompted MacDonald to move towards pursuing a career as a barrister. He therefore undertook the conversion course over two years on a part-time basis, before completing the Bar Vocational Course (as it was then), and upon qualification was called to the bar in 2006.
"I had every intention of becoming a lawyer," MacDonald explains. "But this is the slightly unusual part of my CV, relative to my colleagues. It was at that point I paused." MacDonald had just started a family at this time and, seeking immediate income, went back into education on, what was expected to be, a short-term basis. "It was this pausing that led to what might be described as unintended consequences," he says. "I received a number of job offers and ended being drawn right back into education again, rather than going to the bar."
MacDonald's step back from pursuing a career as a lawyer coincided with a significant property boom, around the mid-2000s. He became interested in running his own company and investing, and fascinated by "what we might today call having a portfolio career; the notion of not just doing one thing". MacDonald went on to teach A-Level law in various sixth-form colleges, while setting up his own private investment company at the same time. Two and a half years ago, in search of more intellectually stimulating work, MacDonald decided to look towards teaching in higher education, and joined ULaw in Manchester.

"So, in an interesting way", he summarised, "I ended by being very fulfilled and happy but not doing something that I planned on doing 15 years ago, and this might be a general theme for students. Your career does not always go in the direction you expect. Opportunities arise, and you can choose to take them or not, but you can be satisfied in a whole number of ways."
So, what is it about teaching the law that has enabled MacDonald to have such a fulfilling career? "Firstly, the law is interesting, and I enjoy discussing that with students," he tells me. "In legal education, you get long-term, deep and often very purposeful relationships with students." For MacDonald, this is something that you cannot necessarily place a value upon. Elaborating he says, "without question it is about helping students achieve, and you get an immense amount of fulfilment when you do that and when students are appreciative of that."
The delivery of legal education, much like any other sector, has seen significant changes over the last 18 months, with learning swiftly moving online at the outbreak of the pandemic. Going forward, MacDonald says that while budding lawyers should expect to do a lot of networking, training and even their day-to-day work online, we are also starting to realise the limitations of doing things virtually. He says that ULaw's model going forward reflects this, and is based on the idea that lawyers will need to be comfortable with both a digital approach to building relationships and understanding information, as well as in person.
MacDonald advises students coming out of the pandemic to "think about their social and networking skills, and remember the importance in spontaneity. There is a real risk that people have lost the sense of capitalising on opportunities that are unplanned". He goes on to provide examples, saying that conversations that can occur at a café or on a tram are of great potential value to wannabe lawyers, so they must stay alert to these opportunities, and put themselves in these physical spaces.
For the entirety of his extensive career in legal education, MacDonald has been based in and around the Greater Manchester area for 30 years. "All of the lively cities across the North of England have so much to offer," he tells me. "Manchester and Leeds have been economically vibrant for years and many of the others are on the rebound." For anyone considering the opportunity to train and qualify as a legal professional in the North, MacDonald's advice would be to seize the opportunity. "Manchester is full of young people, has everything that you are looking for culturally and financially, and has all the benefits of London but on a slightly more manageable scale."
Niall MacDonald will be speaking at 'Secrets to Success North — with BCLP, Clyde & Co, Freshfields, Pinsent Masons and ULaw', a virtual student event taking place this week, on Wednesday 17 November. You can apply to attend the event, which is free, now.
About Legal Cheek Careers posts.