Alexandra Gladwell, a consultant with Allen & Overy's Peerpoint, discusses her career change and offers advice around flexible lawyering options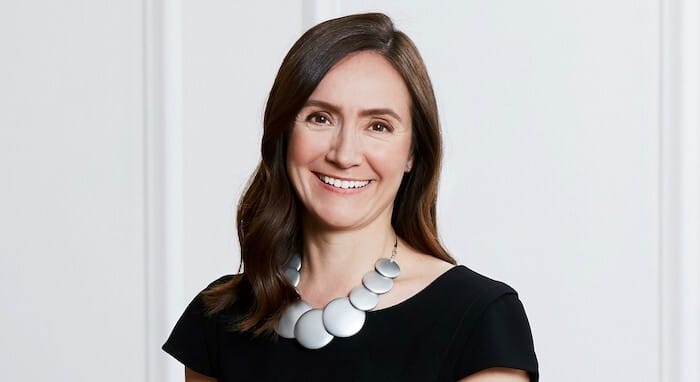 Having worked in two leading City law firms, Alexandra Gladwell left private practice in 2015 for her career to take on a "whole different direction".
Comfortable in her job at the then Berwin Leighton Paisner but eager for a new challenge, the easy option back in 2015 would have been to move to another firm. But, as she tells me, "I knew if I didn't leave the desk then, I never would". Keen to set her career in a new direction, she left the desk behind and took six months out to weigh up her options.
Knowing she wanted to continue doing City level work (albeit in a more flexible way), Gladwell sat down with a careers consultant who first suggested portfolio careers. From here, the "penny began to drop".
She tells me, "I was a product of my upbringing — it hadn't even occurred to me that there were options beyond the traditional route". Suddenly someone was challenging this and saying, "here's an alternative model to consider". Looking into consultancy options more, and hearing about the likes of Peerpoint, she started to question, "why aren't more people doing this? What's the catch?"
Six years on and her career has taken on a whole different direction. "My time is now my own," she tells me. Whether that involves travelling South America, training to become a mediator, or just taking a day off to read a good book. "Don't put too much pressure on yourself," she says. "I haven't been butterfly collecting in outer Mongolia, and I don't have any exciting sporting activities that I do regularly, but what I can do is choose what I want to do in my downtime."
She can now work on the projects she wants to, for the duration she wants to, on the terms that she wants and where she wants. This has also opened doors to a far greater variety of work. Indeed, whilst insurance and reinsurance used to be her bread and butter in private practice, she's now able to take on a far greater range of work across contentious practice areas.
When on an assignment, the hours are pretty similar to that of private practice — with their equal share of late nights and early starts. However, given that they are always only for a defined period, it's easy to plan ahead. "The beauty of it is that as soon as I finish an assignment, I give the phone and computer back, and I walk away, completely off call, to do what I want to do with my time, before I start my next assignment," she tells me.
Although part of moving into consultancy means you have to "get comfortable with the uncomfortable", she explains. As a consultant, you have to be prepared to start a new job with each assignment and ask yourself challenging questions about how you define your own success.
Gladwell tells me:
"We get used to having yearly appraisals where our success is measured against a defined set of criteria, but you're often not made to think about what counts as success to you individually. You have to ask yourself, 'am I happy doing this or am I just gunning towards that 'outstanding' mark every year?"
For those looking to explore flexible lawyering options, Gladwell would first advise looking at your close network — has anyone made the same or a similar move already? Ultimately, she says, "make the enquiry" — after all, you can always move back into private practice if you later find out consultancy isn't for you.
While in 2015 there was nowhere near as much awareness around organisations such as Peerpoint, there's now far more information online. "The market has grown rapidly, and it's a lot more sophisticated now too," she tells me. Equally, with the pandemic showing that you can work flexibly and still hit hours targets and performance benchmarks, flexible working is set to become the norm, rather than the alternative.
Asked about the future of flexible lawyering models, she tells me:
"I see it growing and gaining greater acceptance as the legal industry is brought in line with other industries that are already well advanced in this space. Going forward it will also be driven by demand — if law firms are going to attract and retain young talent, they are going to have to expand and develop flexible working policies."
Alexandra Gladwell will be speaking alongside other solicitors and barristers at Living Room Law, a virtual conference taking place on the afternoon of Thursday 22 April. You can secure your place, which is free, now.
About Legal Cheek Careers posts.