Nottingham Law School's Head of Postgraduate Programmes, Rachel Rowley, and Professor Paula Moffatt, Director of External Engagement, discuss the importance of choosing a law school that will provide you with a rounded professional legal education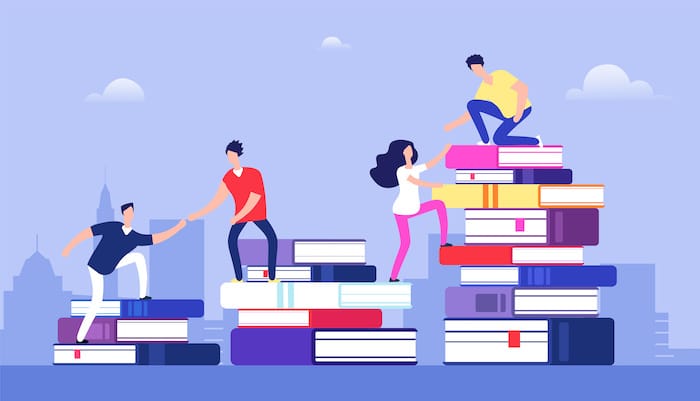 After nine years of consultation and deliberation, the Solicitors Qualifying Exam (SQE) is nearly upon us. The first SQE exams will take place in November 2021 and the transition from the Legal Practice Course (LPC) to the SQE will begin. Graduates now need to familiarise themselves with the new route to qualification and what it means for them.
The key questions for students are: what do they need to do, how do they go about doing it, and where should they go to study?
What do students need to do?
The first question is straightforward. To qualify as a solicitor, you must be a graduate, pass the SQE, complete two years of Qualifying Work Experience (QWE) and pass the Solicitors Regulation Authority's (SRA) character and suitability requirements.
How do students go about doing it?
So how do you begin? The most critical stage of your career pathway is the SQE itself. If you do not pass the SQE, completing your QWE and passing the SRA's character and suitability test become irrelevant. So how do you go about passing this test?
The SRA states that students are free to prepare for the SQE in any way that they choose. At first blush, this is a wonderful opportunity for students to save money by avoiding the costs of formal study (in the form of a SQE preparation course or the Graduate Diploma in Law (GDL) conversion course), because they are not required to do one.
Liberating as this may be, you need to reflect upon what it is that you are setting out to achieve. The solicitors' profession is, like the medical profession, a serious one. As a solicitor, you are an officer of the court, a trusted adviser, a fiduciary, and have a role to play in upholding the rule of law and protecting the interests of the vulnerable.
Ask yourself whether it would be wise to sit a professional examination without first undertaking a formal preparation course that enables you to acquire — over a meaningful period of time — the necessary knowledge and skills to pass that assessment and prepare you for professional life?
At Nottingham Law School, we recommend that non-law students should still undertake a conversion course such as the GDL or a PGDL and that all students should undertake a SQE preparation course for the following very practical reasons:
First, as the SRA only allows you three attempts at the SQE, it goes without saying that you need to maximise your chances of passing first time. The assessments are (rightly) designed to be rigorous and you will need to work hard to pass. Paying for a course to guide you through the assessment process is an investment in your own future and your professional career.
Second, if you have to re-sit part of the SQE, you will have to pay a re-sit fee, which could be substantial. Failing the SQE could also delay the start of your career as a qualified lawyer.
Third, you need to think about how you have been tested so far in your studies. Many law students are used to being assessed through essays, or by answering problem questions. SQE 1 is a very different type of assessment. It requires you to answer 180 multiple choice questions under tightly timed conditions. Your success in SQE 1 will not just be dependent on your brilliant legal knowledge, but also on your ability to develop a good exam technique.
Fourth, although you may have excellent subject knowledge in one area, you may be weak in another. Having access to expert tuition to support you in your weaker areas will raise your grades across the whole assessment, and will prove to be a significant factor in your success.
Finally, SQE 2 will require you to demonstrate both a high level of subject knowledge combined with the advanced legal skills to apply it to a practical problem. SQE 2 is not simply a paper-based exercise, but will require you to be assessed and demonstrate your legal skills in a simulated setting such as a client interview or a court room. You will need to approach SQE 2 not only with good subject knowledge and honed legal skills, but also with the self-awareness and confidence befitting the demeanour of a qualified solicitor. Before putting yourself forward for such a serious assessment, you would be well advised to practise for it first.
Where should I go to study?
Having established that you should undertake a SQE preparation course, the next question is where should you go to study?
The answer is that you need to make this decision very carefully, as there is a lot of choice. The introduction of the SQE has enabled several new institutions, not previously involved in legal training in England and Wales, to join the SQE preparation courses market.
As information begins to emerge from law schools and other legal education providers about their SQE plans, you need to take a really good look at what is on offer and choose the course that best suits you.
Remember that, in choosing your course, you are making an investment in yourself and in your own professional career: do not simply look at the price, however tempting that may be. The quality of the provision you are paying for is crucial not just to your short-term success in passing the SQE, but to your longer-term success as a legal professional.
A big question for students is whether they should focus on getting through the SQE as quickly and as cheaply as possible, or invest in a course that may be longer and cost more money.
For some students, taking the quickest and cheapest route may be a sensible decision to make.
The students who are most likely to be successful in taking the shorter, cheaper courses are those who are already working in legal practice, or those who have lined up their QWE and will be supported by a firm through their studies. This is because their legal pathway is already clearly defined.
Most students seeking a career in law are not in this position. They may have struggled to obtain legal work experience ahead of sitting the SQE, or be unfamiliar with the workings of the legal profession. Traditionally, these students have used their time on the LPC not only to study, but to prepare themselves more widely for professional life.
For this group of students, a short, quick SQE crammer course is likely to be less useful, both in terms of acquiring legal knowledge and for their personal development. An intensive course may not allow the mental space needed to embed knowledge that is required, not just for the SQE, but for a professional lifetime.
Similarly, a short course is likely to limit your ability to develop a peer group you can "grow up" with as you progress through your professional career. It will also limit your opportunities to participate in the kinds of extra-curricular activities that good students rely on to develop and test their legal skills, such as client interviewing, negotiation and mooting competitions.
The majority of students will therefore benefit from a SQE preparation course that will also maximise their opportunities to develop the professional attributes required in legal practice.
At Nottingham Law School, we know that every student is different, and for this reason, we seek to personalise the support we provide to students. We do this through both our teaching methods, which ensure directed learning, personal tutor support and individualised feedback, and through our work with students beyond the curriculum.
Students undertaking our SQE preparation courses can benefit from the huge advantages brought by being part of a full service, university law school, as well as benefitting from blended provision and flexible study options.
Our extensive links with practice enable students to meet and network with practitioners in different ways, including by participating in mock assessment centres and mentoring programmes.
Our students also have the opportunity to volunteer at the Nottingham Law School Legal Advice Centre (LAC), which is our very own, SRA regulated, teaching law firm.
Volunteers in the LAC take on real cases under the supervision of qualified solicitors and other experienced lawyers, enabling them to obtain practical work experience that future employers find invaluable. By working in a real law firm, students obtain an understanding of the professional environment that will stand them in good stead in practice.
We provide students with access to dedicated and specialist law employability consultants who can support students with job applications, CV advice and mock interviews.
Undertaking one of Nottingham Law School's SQE preparation courses will be an excellent starting point for your professional journey. In addition, our internationally recognised LLM SQE courses will enable you to benefit from a UK government postgraduate loan and obtain specialist knowledge in a number of practice areas above and beyond the minimum requirements for SQE.
This additional subject specific, practical knowledge will help to enhance your employability. In the short term, SQE qualified students will be competing with students who have studied on the LPC. That is not to say that the SQE route is the poor relation, rather it reflects the fact the LPC offers a wide curriculum with an element of choice in its elective subjects that the SQE will not.
Our approach to training ensures that our students are well prepared for the realities of the legal workplace and will support the needs of the firms that they go on to join.
Rachel Rowley is a barrister, former solicitor and Head of Postgraduate Programmes at Nottingham Law School. Professor Paula Moffatt is a non-practising solicitor and Director of External Engagement at Nottingham Law School.
Rachel Rowley will be speaking at The SQE Sessions, a half-day virtual event taking place on Thursday 28 January to mark the start of the SQE launch year. Final Release tickets are available to purchase now.
About Legal Cheek Careers posts.