Ahead of The Legal Cheek Winter Virtual Vacation Scheme, run in partnership with The University of Law, director of employability at The University of Law, John Watkins, shares his advice for virtual vac scheme success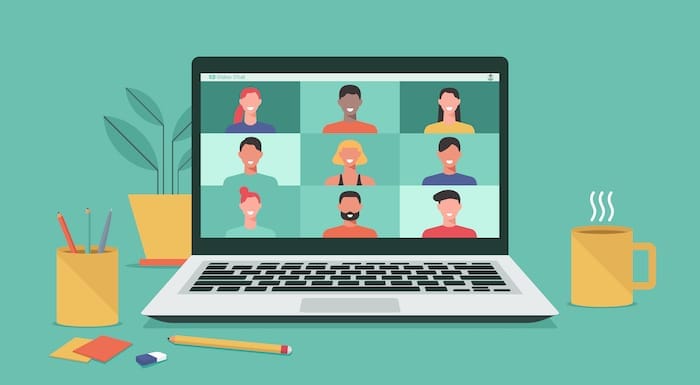 With winter virtual vacation schemes fast approaching, John Watkins, director of employability at The University of Law, shares his top tips for success.
Be professional, prepared and proactive
As with any vacation scheme, virtual or in-person, law firms are evaluating vac schemers on how they would come across to potential clients. So, make sure you come across as professional.
Don't overlook the importance of preparation and research before your virtual vac scheme begins. Come to the scheme with a solid understanding of the law firm, including the firm's clients, its key sectors and response to COVID-19. Watkins elaborates: "As with any opportunity to engage with a potential employer you want to show that you understand the business and that you're aligned with its view of the world".

And pay attention to practical steps as well. Watkins recalls the story of a person with an electronic doorbell that activated randomly during their online interview. The moral of the story is, if you know something might be a problem, whether that's your doorbell or your internet connection "don't take a risk and hope everything works properly on the day. Fix it!", Watkins emphasises.
Network, network, network
"Networking and being able to build relationships in a virtual environment is essential to making a positive impression", Watkins stresses. When it comes to connecting via LinkedIn, Watkins advises to be mindful of quality over quantity. "Make meaningful connections", he says, "make sure there is a message and context, show an interest in the person you're connecting with and put the time and effort into your LinkedIn request". But networking doesn't stop once you've connected with someone. Keep building on that relationship over the course of the following months.
Don't be on-time, be early
Arriving early for talks and presentations is not only an opportunity to show your enthusiasm but it also provides a valuable networking opportunity. "Similar to a physical environment, the minutes before a virtual event also allow for informal chat and a chance to network with the presenter". You can then use this exchange to spark a connection on LinkedIn.
Stand out from the (virtual) crowd
"Ask yourself what you really want people to know about you: prepare your elevator pitch!", says Watkins. Whether it's your passion for climate change or it's supporting your local community during the pandemic, "show that the person you are at the end of 2020 is a sharper version of who you previously were. Be prepared to share your views on different matters and show that you're a well-rounded person." Watkins advises.
There's nothing to be lost by asking a question
Navigating a new virtual environment can be tricky without the option to pop over to someone's desk to ask a quick question. But don't let this deter you from seeking clarification if you're unsure about a task. "Speak up and recognise that there's nothing to be lost by asking a question", encourages Watkins.
And don't forget to "ask about how employers see the future structure of the business: how much time in the office do they envisage and how does the firm motivate and manage its people". You can then tailor your future applications to show that you are capable of being managed and motivated in this way.
Push yourself out of your comfort zone
Look at where your strengths lie and don't be afraid to push yourself out of your comfort zone. "Have the courage to put yourself forward for something you wouldn't normally do", suggests Watkins. Whether that's leading a team, volunteering for a presentation or turning your camera on and making sure you ask questions at the end of a talk.
And don't underestimate what you can learn from others during a virtual vac scheme. "Soak up good practice from other people", explains Watkins. Whether that's picking up tips from how someone delivers their presentation or how a fellow vac-schemer asks a question.
Post–vac scheme
When it comes to interviews and writing applications after you've completed your vacation scheme make sure you're able to articulate exactly what you've taken from the scheme.
"With an application, for example, always look at it from the perspective of the reader and ask yourself what you've gained and how this makes you a stronger candidate", Watkins advises.
Students have undoubtably been greatly affected by the pandemic. "Overall, the students of 2020 have been absolutely heroic and I've been impressed by so many of them, not only for their determination and what they've achieved, but also for their openness and honesty to admit the struggles they've faced", Watkins reflects. And so, most importantly, have the self-belief to carry you through the vacation scheme.
John Watkins will be speaking at The Legal Cheek Winter Virtual Vacation Scheme, run in partnership with The University of Law, which takes place from Monday 14 December until Wednesday 16 December. You can apply to attend the scheme, which is free, now.
About Legal Cheek Careers posts.