Three experts based in Sheffield share their predictions for the post-COVID world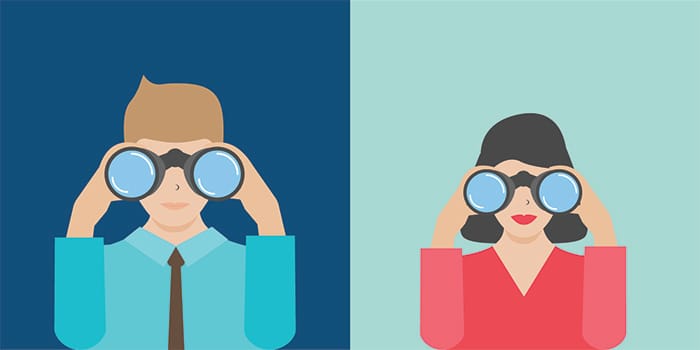 Legal Cheek and The University of Law's (ULaw) latest virtual event in its 'Secrets to Success' series focused on the Yorkshire legal market. It marked ULaw's arrival in Sheffield to deliver the Graduate Diploma in Law, Legal Practice Course and from next autumn, the Solicitors Qualifying Exam.
On the panel were two lawyers from the Sheffield offices of Irwin Mitchell and CMS, alongside a careers expert and former lawyer from ULaw. David Withers, serious injury partner at Irwin Mitchell; Laura Cole, real estate disputes associate at CMS; and Matt Tomlinson, campus dean for ULaw Leeds and Sheffield, and former corporate restructuring and insolvency associate at DLA Piper, discussed the impact of the coronavirus on law and business, and what this means for students looking to start their careers in Sheffield. They also shared their career journeys and advice to students at a time of uncertainty but also opportunity.
The speakers were asked for their thoughts on the biggest consequence facing law firms in the context of the current public health crisis. Withers said in response it was "mass uncertainty and the need for urgent planning across a wide range of areas". He added that some initiatives, particularly those focused around technology, have been brought forward and invested in to cope with the 'new normal'. Tomlinson echoed Withers' sentiment, adding that firms' planning has been compromised owing to the crisis coming on so suddenly.
"We're still in a position where we don't know how this will play out," he told the audience of over 200 students from universities in and around Yorkshire. "It is dependent on how quickly governments get a control of the crisis which will then give us all the certainty to build and implement plans. Until such point we're all reactive."
Amidst this uncertainty, the firms represented on the panel are striving to maintain client relationships. Property litigator Cole's client base extends around the country, and internationally, she said, which would mean she "rarely" met them face-to-face. She has now embraced video-conferencing to connect with teams she would usually interact with over email. The age of agile working has provided lawyers like Cole the opportunity to enhance their relationship with clients and allow for "more personable connections than when we were in the office".
In Withers' specialism of serious injury, he said face-to-face interaction is usually the preferred method of communication for some clients, and so the firm tries to accommodate this where they can. However, during the lockdown period, the firm has had to adapt to supporting their clients, some of whom are extremely vulnerable, remotely. Withers said that they have adopted a "little and often approach", relying upon their client liaison manager, a nurse by background, for particular support.
The speakers advised students to be mindful of practice areas that tend to see a surge in work during times of economic uncertainty. These practice areas include litigation, restructuring and insolvency, as evidenced by the last major financial recession in 2008, but also family, public and employment law and wills and probate.
We are underway! 'Secrets to Success Sheffield' featuring speakers from @CMSEarlyTalent, @IMCareers and @UniversityofLaw. The discussion turns to Yorkshire's hot legal market ? (nearly as hot as today's soaring temperatures!?️?) #VirtualLegalCheek pic.twitter.com/EpjsXFhPCK

— Legal Cheek (@legalcheek) August 11, 2020
The panel were asked to consider how they anticipate the world of work changing post-COVID. Cole mentioned CMS' office has re-opened in parts under strict restrictions and on a week on, week off basis, but the atmosphere has changed. Lawyers have realised they can be as productive at home as in the office, said Cole, and she anticipates the working-from-home (or "living-from-work"!) drive to continue until at least Christmas.
The vast majority of trainee solicitors will be commencing their training contracts from next month. Tomlinson was asked whether a 'remote training contract' could ever become a possibility. He said "nothing's impossible" but "there are deficiencies". Thinking back to his time as a trainee he said he would find it "a lot harder" to replicate the support network available from staff and other juniors via video call.
The discussion moved on to the speakers' respective career journeys and advice to students. All three panellists live and work in the northern city regions and talked about the benefits to their work/life balance this brings. Withers, who moved from London to Sheffield, commented that it's a friendlier town than the Big Smoke, and that the work is not of a lesser quality, contrary to what students might think. Tomlinson agreed, adding: "You have exposure to top quality work and a work/life balance in Sheffield — two things of high importance right now."
Withers was rejected in his first round of TC applications, including from Irwin Mitchell, the firm at which he is now partner. He advised students in this boat not to be disheartened. "What's important is how you respond: you can either think you're not good enough and not try again or you can absorb any feedback and go again. If you want it enough it can happen."
He made partner in just seven years from qualification which he said involved making sacrifices along the way. "It's a marathon, not a sprint", he encouraged prospective applicants, adding that they should set life goals but not forget to switch off from time to time. He suggested using a diary to keep track of their personal life if they struggle to fit things in. "Everything we [lawyers] do is so structured so why not?" Cole agreed and provided some perspective: "Remember this is a long-term career and you've still got a way to go. Slow down and take time out for yourself."
Tomlinson predicted a question we will see on training contract application forms to be 'What did you do during the COVID-19 crisis?' ULaw Leeds recently offered a 'COVID Revival Programme' giving students the chance to work with local businesses impacted by the coronavirus and create a plan of action to help them recover. That's just one example of the opportunities out there, and the former lecturer concluded by telling students:
"Be proactive and think outside the box to stand out. Don't sit idle — put yourself out there and continue on your personal development."
About Legal Cheek Careers posts.